Happy Friday, bibliophiles! I had a snow day today, so I've had some lovely time off to relax, and most importantly…read.
As always, my TBR is in need of some serious cleaning, so hereby begins my third TBR cleansing session…
The Rules
1. Go to your Goodreads To-Read shelf
 2. Order on ascending date added.
 3. Take the first 5 (or 10 if you're feeling adventurous) books.
 4. Read the synopsis of the books.
 5. Time to Decide: keep it or should it go
1. On a Dark Wing, Jordan Dane 
The choices I had made led to the moment when fate took over. I would learn a lesson I wasn't prepared for. And Death would be my willing teacher.
Five years ago, Abbey Chandler cheated Death. She survived a horrific car accident, but her "lucky" break came at the expense of her mother's life and changed everything. After she crossed paths with Death – by taking the hand of an ethereal boy made of clouds and sky – she would never be normal again.
Now she's the target of Death's ravens and an innocent boy's life is on the line. When Nate Holden – Abbey's secret crush – starts to climb Alaska's Denali, the Angel of Death stalks him because of her.
And Abbey finds out the hard way that Death never forgets.
Eh…I'd be on board, if not for the veeeery forced-looking romance. Also, buff dudes on book covers never fail to make me cringe, so this one's a no from me.
VERDICT: LET GO
2. The Pledge (The Pledge, #1), Kimberly Derting
In the violent country of Ludania, the classes are strictly divided by the language they speak. The smallest transgression, like looking a member of a higher class in the eye while they are speaking their native tongue, results in immediate execution. Seventeen-year-old Charlaina has always been able to understand the languages of all classes, and she's spent her life trying to hide her secret. The only place she can really be free is the drug-fueled underground clubs where people go to shake off the oppressive rules of the world they live in. It's there that she meets a beautiful and mysterious boy named Max who speaks a language she's never heard before . . . and her secret is almost exposed.
Charlie is intensely attracted to Max, even though she can't be sure where his real loyalties lie. As the emergency drills give way to real crisis and the violence escalates, it becomes clear that Charlie is the key to something much bigger: her country's only chance for freedom from the terrible power of a deadly regime.
Okay, yeah, this looks like the byproduct of the great Dystopian YA Craze of the 2010s, but at least the whole system with languages actually seems fairly original.
VERDICT: KEEP
3. The Truth Commission, Susan Juby 
This was going to be the year Normandy Pale came into her own. The year she emerged from her older sister's shadow—and Kiera, who became a best-selling graphic novelist before she even graduated from high school, casts a long one. But it hasn't worked out that way, not quite. So Normandy turns to her art and writing, and the "truth commission" she and her friends have started to find out the secrets at their school. It's a great idea, as far as it goes—until it leads straight back to Kiera, who has been hiding some pretty serious truths of her own.
Ooh, this sounds like some arty, contemporary fun! Still in!
VERDICT: KEEP
4. Lorali (Lorali, #1), Laura Dockrill
Colourful, raw, brave, rich and fantastical – this mermaid tale is not for the faint-hearted.
Looking after a naked girl he found washed up under Hastings pier isn't exactly how Rory had imagined spending his sixteenth birthday. But more surprising than finding her in the first place is discovering where she has come from.
Lorali is running not just from the sea, not just from her position as princess, but her entire destiny. Lorali has rejected life as a mermaid, and become human.
But along with Lorali's arrival, and the freak weather suddenly battering the coast, more strange visitors begin appearing in Rory's bemused Sussex town. With beautifully coiffed hair, sharp-collared shirts and a pirate ship shaped like a Tudor house, the Abelgare boys are a mystery all of their own. What are they really up to? Can Rory protect Lorali? And who from? And where does she really belong, anyway?
Another hapless victim of my insatiable hunger for quality mermaid literature. But at second glance, this one seems mediocre, at best.
VERDICT: LET GO
5. Slayers (Slayers, #1), C.J. Hill
Dragons exist. They're ferocious. And they're smart: Before they were killed off by slayer-knights, they rendered a select group of eggs dormant, so their offspring would survive. Only a handful of people know about this, let alone believe it – these "Slayers" are descended from the original knights, and are now a diverse group of teens that includes Tori, a smart but spoiled senator's daughter who didn't sign up to save the world.
The dragon eggs have fallen into the wrong hands. The Slayers must work together to stop the eggs from hatching. They will fight; they will fall in love. But will they survive?
Oh boy…did somebody say formulaic?
VERDICT: LET GO
6. Fragile Bones: Harrison & Anna, Lorna Schultz Nicholson
Meet Harrison and Anna.
One is a fifteen-year-old boy with an uncanny ability to recite every bone in the skeletal system whenever he gets anxious ― and that happens a lot. The meaning of "appropriate behaviour" mystifies him: he doesn't understand most people and they certainly don't understand him.
The other is a graduating senior with the world at her feet. Joining the Best Buddies club at her school and pairing up with a boy with high-functioning autism is the perfect addition to her med school applications. Plus, the president of the club is a rather attractive, if mysterious, added attraction.
Told in the alternating voices of Harrison and Anna, Fragile Bones is the story of two teens whose lives intertwine in unexpected ways.
Hmm…I'm all for the autism spectrum representation, but the utilization of it feels like a plot device…no bueno.
VERDICT: LET GO
7. The Movie Version, Emma Wunsch 
In the movie version of Amelia's life, the roles have always been clear. Her older brother, Toby: definitely the Star. As popular with the stoners as he is with the cheerleaders, Toby is someone you'd pay ten bucks to watch sweep Battle of the Bands and build a "beach party" in the bathroom. As for Amelia? She's Toby Anderson's Younger Sister. She's perfectly happy to watch Toby's hijinks from the sidelines, when she's not engrossed in one of her elaborately themed Netflix movie marathons.
But recently Toby's been acting in a very non-movie-version way. He's stopped hanging out with his horde of friends and started obsessively journaling and disappearing for days at a time. Amelia doesn't know what's happened to her awesome older brother, or who this strange actor is that's taken his place. And there's someone else pulling at her attention: a smart, cute new boyfriend who wants to know the real Amelia—not Toby's Sidekick. Amelia feels adrift without her star, but to best help Toby—and herself—it might be time to cast a new role: Amelia Anderson, leading lady.
I sense one of those rare coming-of-age novels that doesn't involve a girl meeting a boy in order to change herself…*rubs hands together*
VERDICT: KEEP
8. Being Henry David, Cal Armistead
Seventeen-year-old "Hank" has found himself at Penn Station in New York City with no memory of anything –who he is, where he came from, why he's running away. His only possession is a worn copy of Walden, by Henry David Thoreau. And so he becomes Henry David-or "Hank" and takes first to the streets, and then to the only destination he can think of–Walden Pond in Concord, Massachusetts. Cal Armistead's remarkable debut novel is about a teen in search of himself. Hank begins to piece together recollections from his past. The only way Hank can discover his present is to face up to the realities of his grievous memories. He must come to terms with the tragedy of his past, to stop running, and to find his way home.
Awww yeah…this sounds lovely. 
VERDICT: KEEP
9. Anthem for Jackson Dawes, Celia Bryce
Megan Bright and Jackson Dawes are two teenagers who first meet each other on the hospital ward where they are both being treated for cancer. Megan is scared and worried about her illness, but Jackson seems to be an old hand, having been on the ward for ages. And everybody loves Jackson! He is a whirlwind of life and energy, warmth and sparkle. Megan will need to borrow some of Jackson's extraordinary optimism to face her and Jackson's future. A moving story of first love and a remarkably powerful debut novel.
Yikes…whoops, must've stepped in a puddle of The Fault in Our Stars ripoffs…
VERDICT: LET GO
10. Shooting Stars, Allison Rushby
Everyone agrees that the paparazzi are the scourge of the earth. They're low. They're despicable. They'll do anything for that perfect shot. And yet…how long could you go without your Us Weekly fix?
Meet Josephine Foster, or 'Zo Jo as she's called in the biz. The best pint-sized photographer of them all, Jo knows that the public-and the stars-have a symbiotic relationship with the paparazzi. She doesn't mind doing what it takes to get that perfect shot, until she's sent on a major undercover assignment to shoot Ned Hartnett-teen superstar and the only celebrity who's ever been kind to her-at an exclusive rehabilitation retreat. The money will be enough to pay for Jo's dream: fine portrait photography classes, and maybe even quitting her 'zo gig for good.
Everyone at the retreat wants to know: what Ned's in for? But Jo certainly doesn't know what she's in for: falling in love with Ned was never supposed to be part of her assignment . . .
Bad photography puns aside, this looks cute.
VERDICT: KEEP
RESULTS: 
KEPT: 5
LET GO: 5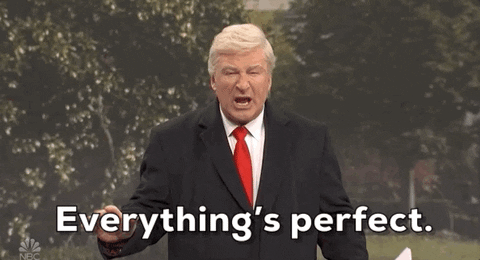 Another successful TBR cleaning! Hopefully I can let more go next time, but I'm glad I caught some of the awful stuff that had piled up in the dark recesses of my TBR…
Today's song:
This is the cutest little video!!!
That just about wraps up this post! Have a lovely day, and take care of yourselves!