Happy Monday, bibliophiles!
Goodreads Monday is a weekly meme created by Lauren's Page Turners. All you have to do to participate is pick a book from your Goodreads TBR, and explain why you want to read it.
Apart from its gorgeous cover (and title?), I'm drawn to this one on the prospect of magical realism. When done well, it can produce lush, rich, and unforgettable novels like Wild Beauty and The Looking Glass, and if all is well-executed, I'm hoping to find another gem.
Let's begin…
GOODREADS MONDAY (3/23/20)–A CONSTELLATION OF ROSES by Miranda Asebedo
Ever since her mother walked out, Trix McCabe has been determined to make it on her own. And with her near-magical gift for pulling valuables off unsuspecting strangers, Trix is confident she has what it takes to survive. Until she's caught and given a choice: jail time, or go live with her long-lost family in the tiny town of Rocksaw, Kansas.
Trix doesn't plan to stick around Rocksaw long, but there's something special about her McCabe relatives that she is drawn to. Her aunt, Mia, bakes pies that seem to cure all ills. Her cousin, Ember, can tell a person's deepest secret with the touch of a hand. And Trix's great-aunt takes one look at Trix's palm and tells her that if she doesn't put down roots somewhere, she won't have a future anywhere.
Before long, Trix feels like she might finally belong with this special group of women in this tiny town in Kansas. But when her past comes back to haunt her, she'll have to decide whether to take a chance on this new life . . . or keep running from the one she's always known.
So why do I want to read this? 
This seems like a PERFECT, misfitty magical realism novel! I'm getting themes of family, feminism, sisterhood, and some wonderful magical powers on the side. Trix seems like a lovable character, and the more I pore over this synopsis, I'm reminded again and again of Wild Beauty. It doesn't seem like a ripoff, luckily, but reminiscent of it in several places.
At best, I'm hoping for a well-written tale of magic, sisterhood, and the powers that bind family and friends together.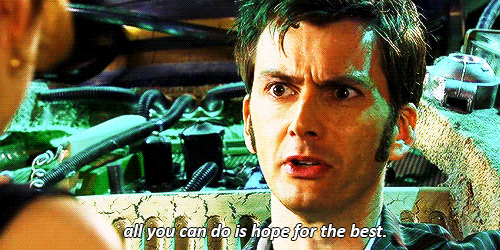 Today's song:
Today just keeps getting better and better…new music from Car Seat Headrest AND my APUSH teacher just removed our homework for spring break!
Also, before I go, I'm *thinking* of making an original book tag. I can guarantee that it'll be a fandom-related one, but I might make that happen in the next few days or weeks.
That just about wraps up this week's Goodreads Monday! Have a wonderful rest of your day, and take care of yourselves!