Happy Friday, bibliophiles! I hope all is well where you are. As always, I hope you're healthy, I hope you're physically and mentally okay, and I hope that you've found a way to make the best of this quarantine. 💕
I wanted to do another DtTBRH session last week, but I figured I should space these posts out a little bit. But anyway, my TBR has a neverending need to be cleaned out, so I've decided to make another post. Plus, I've found it to be really fun. Here we go again, bibliophiles…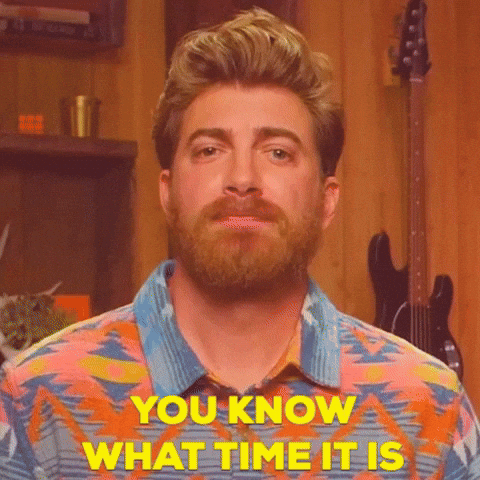 The Rules
1. Go to your Goodreads To-Read shelf
 2. Order on ascending date added.
 3. Take the first 5 (or 10 if you're feeling adventurous) books.
 4. Read the synopsis of the books.
 5. Time to Decide: keep it or should it go
1. This Book Is Not Yet Rated, Peter Bognanni
The Green Street Cinema has always been a sanctuary for Ethan. Maybe it's because movies help him make sense of real life, or maybe it's because the cinema is the one place he can go to still feel close to his dad, a film professor who died three years ago. Either way, it's a place worth fighting for, especially when developers threaten to tear it down to build a luxury condos.
They say it's structurally unsound and riddled with health code violations. They clearly don't understand that the crumbling columns and even Brando, the giant rat with a taste for sour patch kids, are a part of the fabric of this place that holds together the misfits and the dreamers of the changing neighborhood the cinema house has served for so many years.
Now it's up to the employees of the Green Street Cinema–Sweet Lou the organist with a penchant for not-so-sweet language; Anjo the projectionist, nicknamed the Oracle for her opaque-but-always-true proclamations; Griffin and Lucas who work the concessions, if they work at all; and Ethan, known as "Wendy," the leader of these Lost Boys–to save the place they love.
It's going to take a movie miracle if the Green Street is going to have a happy ending. And when Raina, Ethan's oldest friend (and possible soul mate?), comes back home from Hollywood where she's been starring in B-movies about time-traveling cats, Ethan thinks that miracle just may have been delivered. But life and love aren't always like the movies. And when the employees of the Green Street ask what happens in the end to the Lost Boys, Ethan has to share three words he's not been ready to say.
The synopsis does kind of ramble on unnecessarily, but I think I'm still hooked on this one. Seems cute.
VERDICT: KEEP
2. Courting Darkness (Courting Darkness duology, #1), Robin LaFevers
Death wasn't the end, it was only the beginning…
Sybella has always been the darkest of Death's daughters, trained at the convent of Saint Mortain to serve as his justice. But she has a new mission now. In a desperate bid to keep her two youngest sisters safe from the family that nearly destroyed them all, she agrees to accompany the duchess to France, where they quickly find themselves surrounded by enemies. Their one ray of hope is Sybella's fellow novitiates, disguised and hidden deep in the French court years ago by the convent—provided Sybella can find them.
Genevieve has been undercover for so many years, she struggles to remember who she is or what she's supposed to be fighting for. Her only solace is a hidden prisoner who appears all but forgotten by his guards. When tragedy strikes, she has no choice but to take matters into her own hands—even if it means ignoring the long awaited orders from the convent.
As Sybella and Gen's paths draw ever closer, the fate of everything they hold sacred rests on a knife's edge. Will they find each other in time, or will their worlds collide, destroying everything they care about?
I absolutely love the Beastologist series, but I'm completely cognizant that this is veeeeery different from those books. Either way, this seems mildly interesting, but not quite enough to make me want to read it. Also, the title is kinda cringey, so…
VERDICT: LET GO
3. The Unbinding of Mary Reade, Miriam McNamara
There's no place for a girl in Mary's world. Not in the home of her mum, desperately drunk and poor. Not in the household of her wealthy granny, where no girl can be named an heir. And certainly not in the arms of Nat, her childhood love who never knew her for who she was. As a sailor aboard a Caribbean merchant ship, Mary's livelihood—and her safety—depends on her ability to disguise her gender.
At least, that's what she thinks is true. But then pirates attack the ship, and in the midst of the gang of cutthroats, Mary spots something she never could have imagined: a girl pirate.
The sight of a girl standing unafraid upon the deck, gun and sword in hand, changes everything. In a split-second decision, Mary turns her gun on her own captain, earning herself the chance to join the account and become a pirate alongside Calico Jack and Anne Bonny.
For the first time, Mary has a shot at freedom. But imagining living as her true self is easier, it seems, than actually doing it. And when Mary finds herself falling for the captain's mistress, she risks everything—her childhood love, her place among the crew, and even her life.
Gay pirates. Gay pirates. GAY PIRATES. GAY PIRATES!!!
VERDICT: KEEP
4. Hearts Unbroken, Cynthia Leitich Smith
When Louise Wolfe's first real boyfriend mocks and disrespects Native people in front of her, she breaks things off and dumps him over e-mail. It's her senior year, anyway, and she'd rather spend her time with her family and friends and working on the school newspaper. The editors pair her up with Joey Kairouz, the ambitious new photojournalist, and in no time the paper's staff find themselves with a major story to cover: the school musical director's inclusive approach to casting The Wizard of Oz has been provoking backlash in their mostly white, middle-class Kansas town. From the newly formed Parents Against Revisionist Theater to anonymous threats, long-held prejudices are being laid bare and hostilities are spreading against teachers, parents, and students — especially the cast members at the center of the controversy, including Lou's little brother, who's playing the Tin Man. As tensions mount at school, so does a romance between Lou and Joey — but as she's learned, "dating while Native" can be difficult. In trying to protect her own heart, will Lou break Joey's?
The representation sounds great in this one, but I'm not sure if I'm super invested in the plot.
VERDICT: LET GO
5. Now a Major Motion Picture, Cori McCarthy
Unlike the rest of the world, Iris doesn't care about the famous high-fantasy Elementia books written by M. E. Thorne. So it's just a little annoying that M. E. Thorne is her grandmother—and that Iris has to deal with the trilogy's crazy fans.
When Iris gets dropped in Ireland for the movie adaptation, she sees her opportunity: if she can shut down production, the Elementia craze won't grow any bigger, and she can finally have a normal life. Not even the rascally-cute actor Eamon O'Brien can get in her way.
But the crew's passion is contagious, and as Iris begins to find herself in the very world she has avoided her whole life, she realizes that this movie might just be amazing…
This sounds ADORABLE. I'm getting some major Once Upon a Con vibes…
Also, I've never read anything by Cori McCarthy beyond Once and Future, so I'm excited to see what their solo work is like!
VERDICT: KEEP
6. Heartstopper, vol. 1, Alice Oseman
Charlie Spring is in Year 10 at Truham Grammar School for Boys. The past year hasn't been too great, but at least he's not being bullied anymore, and he's sort of got a boyfriend, even if he's kind of mean and only wants to meet up in secret.
Nick Nelson is in Year 11 and on the school rugby team. He's heard a little about Charlie – the kid who was outed last year and bullied for a few months – but he's never had the opportunity to talk to him. That is, until the start of January, in which Nick and Charlie are placed in the same form group and made to sit together.
They quickly become friends, and soon Charlie is falling hard for Nick, even though he doesn't think he has a chance. But love works in surprising ways, and sometimes good things are waiting just around the corner…
I've heard so many fellow book bloggers raving about this one, and honestly, it looks SO. CUTE. I haven't read anything by her, but judging from this and the synopsis of Loveless, it looks like Oseman's also spot-on with her LGBTQ+ representation! 🙂
VERDICT: KEEP
7. No Ordinary Hero (Keeper of Justice, #1), Dee J. Stone 
The world is set to explode in three months.
The source: a lonely girl with an extreme superpower fueled by the negative emotions inside her.
The solution: send fourteen year old superhero-in-training Kale Zenith to be her friend and give her a reason to smile.
The problem? The girl trusts no one.
With the fate of the world in Kale's hands, quitting is not an option. Perseverance is key to knocking down the many walls around her, and soon he gets to know Lindsay as more than just the girl who will destroy the planet.
But there's trouble back home. A secret plot is brewing inside his superhero league, and it's up to Kale to expose the traitor. But that takes time away from Lindsay when she needs him most. Can he save her and the world before it's too late?
Setting aside my general revulsion at the fact that the main character's name is Kale (I can't tell if that's just a hopeless blunder or an attempt to make him soon cool that crashed and burned…maybe it's a real name? Who knows…), I smell some Not Like Other Girls and forced romance ahead.
VERDICT: LET GO
8. Uniquely Unwelcome (The Shadow World, #1), Brandy Nacole
Blurb from Goodreads:
After searching all over the world for someone as unique as she is, Racquel finds herself back in her home town where she's treated like a monster ready to kill. Racquel is one of the most unique beings ever created. Four of the most powerful beings in the Shadow World are intertwined within her, making up her unique DNA. But no matter how unique her bloodline is, she's considered an outcast by the entire Shadow World.
Once arriving home, Racquel finds that greater evils exist and that the person she cares for most in this world, her half-sister Addie, has been kidnapped along with other Shadow World beings. Racquel finds herself facing horrible odds with those who would rather see her dead than alive.
As her journey continues, Racquel learns more about herself, what she is capable of, and that not every being looks at her as an abomination. Coy, a human captive that Racquel saves from the Vampires, starts showing kindness toward her. Racquel tries putting distance between her and the human boy but as they spend more time together it becomes harder and harder for Racquel to fight the affection she wants and needs.
But will Coy's friendship and her new found discoveries be enough to help Racquel unravel the strangest mystery that has ever plagued the Shadow World? 
Yikes, I think I just got a migraine from all those cliches…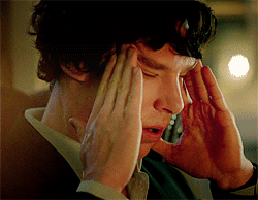 VERDICT: LET GO
9. A Girl Like That, Tanaz Bhathena
Sixteen-year-old Zarin Wadia is many things: a bright and vivacious student, an orphan, a risk taker. She's also the kind of girl that parents warn their kids to stay away from: a troublemaker whose many romances are the subject of endless gossip at school.  You don't want to get involved with a girl like that, they say. So how is it that eighteen-year-old Porus Dumasia has only ever had eyes for her? And how did Zarin and Porus end up dead in a car together, crashed on the side of a highway in Jeddah, Saudi Arabia? When the religious police arrive on the scene, everything everyone thought they knew about Zarin is questioned. And as her story is pieced together, told through multiple perspectives, it becomes clear that she was far more than just a girl like that.
Again, awesome representation, but beyond that, there doesn't seem to be too much here beyond a common mystery. Guess I'm just not one for mystery.
VERDICT: LET GO
10. The Light at the Bottom of the World (The Light at the Bottom of the World, #1), London Shah
At the end of the twenty-first century, the world has changed dramatically, but life continues one thousand feet below the ocean's surface. In Great Britain, sea creatures swim among the ruins of Big Ben and the Tower of London, and citizens waver between fear and hope; fear of what lurks in the abyss, and hope that humanity will soon discover a way to reclaim the Earth.
Meanwhile, sixteen-year-old Leyla McQueen has her own problems to deal with. Her father's been arrested, accused of taking advantage of victims of the Seasickness-a debilitating malaise that consumes people,often claiming their lives. But Leyla knows he's innocent, and all she's interested in is getting him back so that their lives can return to normal.
When she's picked to race in the action-packed London Submersible Marathon, Leyla gets the chance to secure his freedom; the Prime Minister promises the champion whatever their heart desires. The race takes an unexpected turn, though, and presents her with an opportunity she never wanted: Leyla must venture outside of London for the first time in her life, to find and rescue her father herself.
Now, she'll have to brave the unfathomable waters and defy a corrupt government determined to keep its secrets, all the while dealing with a secretive, hotheaded companion she never asked for in the first place. If she fails, or falls prey to her own fears, she risks capture–and her father might be lost forever.
Ooh…besides that gorgeous cover, this one sounds INTRIGUING. Count me in.
VERDICT: KEEP
RESULTS:
KEPT: 5
LET GO: 5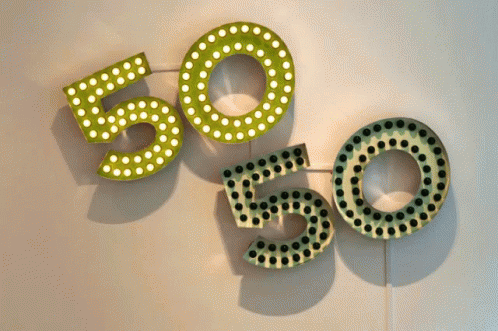 Again…
Another 50/50 split this round! I'm glad that I cleaned some of the cliches out of my TBR list, and I'm hoping that some of my keepers are available on the Kindle library…[rubs hands together]
Today's song:
(Did it get cold in here, or is it just me?)
That's it for this week's TBR cleaning! Have a wonderful rest of your day, and take care of yourselves!