Happy Saturday, bibliophiles!
First off, I just wanted to take a moment to reflect on Justice Ruth Bader Ginsburg, who passed away yesterday at the age of 87. She was such an inspiration to me and so many others, and a true champion for feminism, positive change, and women's rights. I know many of us–myself included–are frightened of the vacuum that she leaves in the U.S. Supreme Court, we must remember that she is not the only one of her kind–there are and will always be fighters like her who will be champions for the sort of change she pushed. This too shall pass. Rest in power, RBG. 💔
Time for another Top 5 Saturday! This was originally started by Devouring Books, and it sounded like such a fun post to take part in. Today's topic is award-winning books.
UPCOMING SCHEDULE FOR SEPTEMBER/OCTOBER:
9/19/20—Award-Winning Books
9/26/20—Guilty Pleasure Books
10/3/20—Intimidating Books
Rules!
Share your top 5 books of the current topic– these can be books that you want to read, have read and loved, have read and hated, you can do it any way you want.
Tag the original post
Tag 5 people
Let's begin, shall we?
The Sun is Also a Star, Nicola Yoon
My copy of this one has the award stamps peeling off at the edges; It won the California Book Award for Young Adult, and it was nominated for several others, including the Michael L. Printz award.
Smile won an Eisner in 2011, which was 100% deserved!
Echo was nominated for the Newberry Medal, and it won the Kirkus Prize for Young Reader's Literature, as well as the Audie Award, among others.
This one made the news for winning the National Book Award for Young People's Literature back in 2018, and it's also won the Michael L. Printz Award and the Pura Belpré Award, among others–all of which I think are fully deserved.
I'll Give You the Sun, Jandy Nelson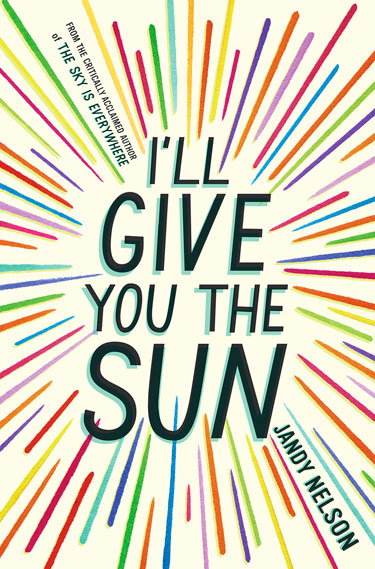 I'll Give You the Sun won the Michael L. Printz award as well, and was nominated for the Stonewall Book Award as well. I read this one years ago and don't remember much about it…maybe I should read it again.
I TAG ANYONE WHO WANTS TO PARTICIPATE!
Today's song:
That's it for this week's Top 5 Saturday! Have a wonderful rest of your day, and take care of yourselves!