Happy Sunday, bibliophiles, and HAPPY SPOOKY SEASON!
This week was definitely…something. I had (and still have) a slew of exams and a project to do all week, so school-wise, very overwhelming. Not ideal. But October always makes me feel better, and spending the weekend in Vail among the changing leaves of the aspens definitely alleviated some of the stress from earlier in the week.
Somehow I managed to read…a bunch this week? I'm not sure why, but I managed to blow through most of my library haul AND an eARC in a week flat, and that's definitely a…record of sorts for me. I mean, one of them was a short graphic novel, but still. I haven't been able to outline as much this week, but it's starting to have *some* semblance of structure.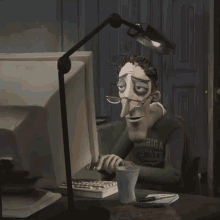 And the first few episodes of season 4 of Fargo came out recently, and they were both SO GOOD! I also re-watched Coraline after not seeing it for…almost a decade? The first episode of Penny Dreadful too–SPOOKY SEASON!
WHAT I READ THIS WEEK:
Struck–Jennifer Bosworth (⭐️⭐️⭐️)
Sea Sirens–Amy Chu and Janet K. Lee (⭐️⭐️⭐️.5)
Star Daughter–Shveta Thakrar (⭐️⭐️⭐️.5)
The Assignment–Liza M. Wiemer (⭐️⭐️.5)
All These Warriors (Monsters, #2)–Amy Tintera (eARC) (⭐️⭐️⭐️.5)
POSTS AND SUCH:
SONGS:
CURRENTLY READING/TO READ NEXT WEEK:
Showers, Flowers, and Fangs–Aidan Wayne
To Sleep in a Sea of Stars–Christopher Paolini
Today's song:
File this under: Apples in Stereo songs from my childhood that have inexplicably gotten stuck in my head this week
That's it for this week in blogging! Have a wonderful rest of your day, and take care of yourselves!