Happy Sunday, bibliophiles!
This week has been…well…slightly better than the last, at least? That really isn't saying much, but it's gotten the tiniest bit better. Definitely overwhelming and stressful school-wise (@ junior year please stop throwing me off a cliff), but I'm (mostly) over the hump now. I had quizzes in my two hardest classes, so that was no fun.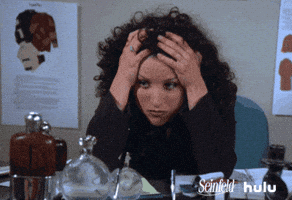 Other than that, it's been alright. I'm slowly crawling out of the pit that was last week, but I've still been feeling a bit low. I read quite a lot of good books, though, so at least there's that. I caught up on/rewatched the newest episode of Fargo (no spoilers, but…[AGONIZED SCREAMING]), got a bunch of new books at the library (finally have The Ballad of Songbirds and Snakes on my hands!), watched the original Frankenstein again (gotta love how Henry just straight-up admits to grave robbing), and had some birthday festivities for my family. Halloween season always cheers me up, if nothing else, so through all this general bleh-ness, at least we have pumpkins all over the house, a bowl of candy corns, and crunchy leaves on the ground. (Well…crunchy leaves covered in snow, as of this morning.)
I'm…pretty much finished with my outline for NaNoWriMo? I'm itching to get writing again, so I only have one week left to wait…
And today (October 25) marks the beginning of Ace Week! So expect a compilation of books with characters on the asexual spectrum sometime this week.
Oh, and I just witnessed a squirrel on my balcony abscond with a stale bagel…
Ladies, gentlemen and others, welcome to Colorado.
WHAT I READ THIS WEEK:
The Other Side of the Sky–Amie Kaufman and Meagan Spooner (⭐️⭐️⭐️⭐️)
Memento (The Illuminae Files, #0.5)–Amie Kaufman and Jay Kristoff (⭐️⭐️⭐️⭐️⭐️)
The War of the Worlds–H.G. Wells (⭐️⭐️⭐️)
The Love Letters of Abelard and Lily–Laura Creedle (⭐️⭐️⭐️⭐️)
Bone Crier's Moon (Bone Grace, #1)–Kathryn Purdie (⭐️⭐️⭐️)
POSTS AND SUCH:
SONGS:
CURRENTLY READING/TO READ NEXT WEEK:
Radio Silence–Alice Oseman
The Ballad of Songbirds and Snakes–Suzanne Collins
All the Stars and Teeth–Adalyn Grace
The Athena Protocol–Shamim Sarif
Today's song:
That's it for this week in blogging! Have a wonderful rest of your day, and take care of yourselves!