Happy Wednesday, bibliophiles!
Due to all the academic craziness that went on in October and November, I laid off on requesting any eARCs. But now that everything's calmed down a little bit (right before it picks back up…please have mercy on my soul, future finals…), I requested a few more. This one came in recently, so I read it on my Kindle. And while it certainly had its flaws, Mortal Remains was a darkly funny paranormal tale!
Enjoy this eARC review!
Mortal Remains–Mary Ann Fraser
High schooler Lily McCrae's worked for the family business since she's been old enough to work–she's part of her family's funeral home. She loves her job, but the funeral home may be going under. What's more, her social life (if you could call it that) is disappearing quickly–her brother Evan is too busy polishing up his college applications, and Mallory, her only friend, has elected to spend time with a different crowd. Her only solace is in her clients–but they're all corpses.
Lily's life is further upended when a neighbor's house is destroyed in an explosion, seemingly killing all inhabitants inside. But in the rubble, she discovers a bunker, and inside of that bunker is a boy. His name is Adam Lassiter, and he seems to have little memory of his past life.
Thing is, the Adam that used to live in the destroyed house went missing years ago. As Lily spends more time with him, she realizes that she may have opened herself into a complicated supernatural conspiracy with Adam at the center. And she might just be falling for Adam…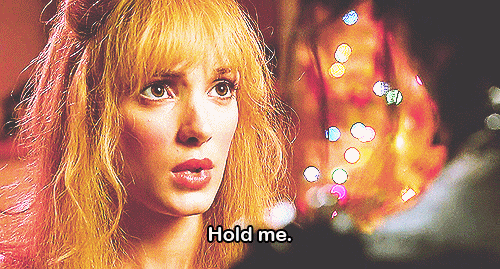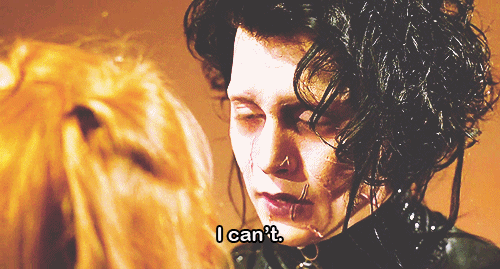 Thank you to Edelweiss+ and Sterling Children's Books for sending me this eARC in exchange for an honest review!
Again, here we have an eARC that would have been the perfect read for October…
Mortal Remains was darkly funny at best and a bit sloppy at worst, but overall, it was a decent paranormal read.
Let's start off with the good. The strongest aspect of Mortal Remains, for me at least, was the characters. Lily was a charmingly quirky protagonist, and the perfect character to drive the story. She had a very distinct voice and personality, and I loved all of her little mannerisms and attitudes towards working at the funeral home. Bits of her backstory (namely, the bullying she suffered in her early years of high school and the names she got called) weren't terribly authentic, but I was able to brush that part aside. (I mean, what kind of high school bully calls somebody "Ghoul girl?") However, I will say that Lily escaped the dreaded "Not Like Other Girls" trope; she was definitely a bit degrading of Mallory and the more "basic" crowd, but she reconciled it near the end of the book, which I appreciated. So we definitely dodged a bullet in that respect.
The synopsis on Edelweiss+ compared Mortal Remains to Edward Scissorhands (one of my favorite movies), and the comparison definitely showed through in Adam. Maybe a little…too much. Adam was charming to a point, but other than his backstory, I found him a tad bit bland. I liked his little outbursts in Latin, though. For me, at least, the twist about his origins and his backstory were a tad bit too similar to Edward Scissorhands, but it was different enough that it wasn't plagiarism. The romantic subplot between him and Lily felt veeeeeeeeeeery forced, though. That really wasn't necessary. Not that I don't mind a romantic subplot every once in a while, but this one didn't work for me. (Plus, there's no way you can ever come close to Edward and Kim.)
The writing and plot were decent; it definitely feels like a YA debut, but that's not necessarily a bad thing–it's a good first try. There were sizable chunks between the 40-60% mark (I read this one on my Kindle) that felt like filler, and really didn't contribute much to the story. The plot moved quickly, which was both a blessing and a curse; it lended itself to a story that kept me fairly hooked, but Fraser had the tendency to gloss over and understate some of the more climactic moments. There were definitely portions that could have been cut out (368 pages, so not too bad), but for the most part, it was somewhat compelling.
Even though Lily is supposed to be 18, Mortal Remains still reads like a novel on the younger teen spectrum of YA. And that's not a bad thing at all–other than some dark elements, some mild swearing, and some violence, I really think this would be a great book for an 11-12 year old to get introduced to YA. The plot's not too complicated, but it's a bit more mature than your average children's or MG book. So this would be suitable for a fairly wide age range, which I can't necessarily say for a lot of YA books that I've read.
Overall, a darkly humorous paranormal YA that lacked in certain plot aspects and a believable romance, but boasted a unique heroine and a simultaneously lighthearted and spooky atmosphere. 3 stars!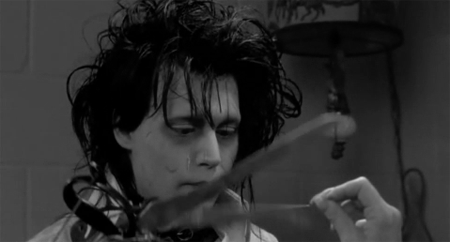 Expected publication date: February 2, 2021
Today's song:
That's it for this eARC review! Have a wonderful rest of your day, and take care of yourselves!