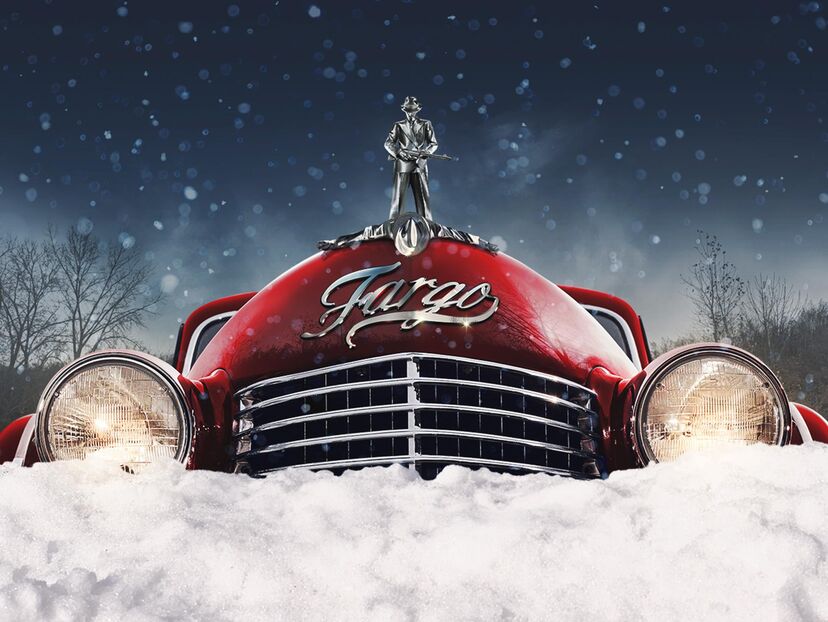 Happy Friday, bibliophiles! I suppose that the bibliophile greeting doesn't *quite* fit for this post, but hey, you probably followed this blog for books, right? Today, we've got something a little bit different–but at least I kept my promise, didn't I? I hinted at doing a review for at least a week prior to today…
At the beginning of quarantine, my brother and my parents had just started binging Fargo. So like so many of us have done with different shows in the last 6 months, I starting doing some serious binge-watching. I'd already been exposed to Noah Hawley's masterful storytelling through Legion, but Fargo never ceased to wow me. I forgot about it for a few months after finishing up season 3, and then the trailer for season 4 came out in September. I didn't see it coming, but little did I know that this newest season would be my favorite yet!
Here's the special thing about Fargo: each season follows a plot that, chances are, you've seen before: murder mysteries in small towns, sibling rivalries escalated to astronomical proportions, dysfunctional crime families; this season, in particular, centers around the politics of rivaling Italian and African-American gangs in 1950s Kansas City, and a mortician's family who unwillingly gets caught up in the action. But every season, without fail, Noah Hawley spins it into something that you've never seen before, be it with the characters, the cinematography, and the plot twists (and there's a LOT of plot twists). Fargo is all about the unexpected, and season 4 brings the factor of the unknown and unseen up to levels that I haven't seen since…well, I guess that season 3 ending…(no spoilers.)
And maybe I'm biased for this one. October was one of the hardest months I've had in quite a while, and Fargo was, without a doubt, one of the things that kept me going through it. As the season came out, my days started to revolve around the Monday nights that would inevitably bring another episode to fuel me with enough dopamine to keep me going through the rest of the week. But I genuinely believe that this show embodies what storytelling should be–what good TV should be, really. And this season has truly cemented Fargo as my favorite show. (And considering that I don't readily jump for murder mysteries/historical fiction, that's definitely saying something. That's just the power of Noah Hawley, folks…)
Now, TREAD LIGHTLY! This review may contain some minor spoilers, but for your benefit, I'll try to keep it light on them. But even so, be warned…
I…can't really find anything major that I didn't like about this season, so consider this review a breakdown of most everything that I loved.
THE GREAT:
Characters/casting/acting: With every Fargo season, there's no shortage of complex characters and masterful actors (for previous seasons, see: Martin Freeman, Bokeem Woodbine, Jean Smart, Ewan McGregor, David Thewlis, Mary Elizabeth Winstead, etc.), but season 4 in particular had them in no short supply. I loved all of the (HUGE) main cast and many of the supporting characters, but for one reason or another, this is the first season where I've gotten really attached to more than one character. And considering that Fargo is one of those shows that 75%-80% of the main cast is killed off by the time the finale rolls around, it…didn't go over well with my emotions. But in all seriousness, THESE CHARACTERS!
Let me just digress to talk about my three favorites in this season: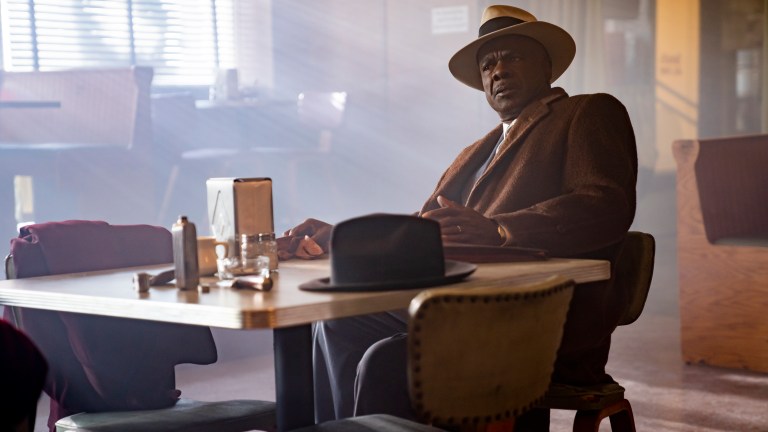 Doctor Senator (Glynn Turman): let's be honest, what's not to like? He consistently has some of the best lines/general dialogue in this season, he's strategic, he's clever, and he's instantly likable. I'll get more in depth on the morally gray theme of the whole season later on in the review, but leave it to Fargo to make us AGGRESSIVELY sympathize with all manner of mobsters and criminals…anyways, this guy's the best.
Ethelrida Smutny (E'myri Crutchfield): LOVE HER! She's one of the few characters in this season who's morally right and seeks to do the right thing, and she is such a lovable character in every way. She's frequently underestimated by most of the adults in this season, but she shows herself to not only be smart–smarter than them, in some cases–, but compassionate and determined to do the right thing. The world needs more people like Ethelrida.
And last but most definitely not least…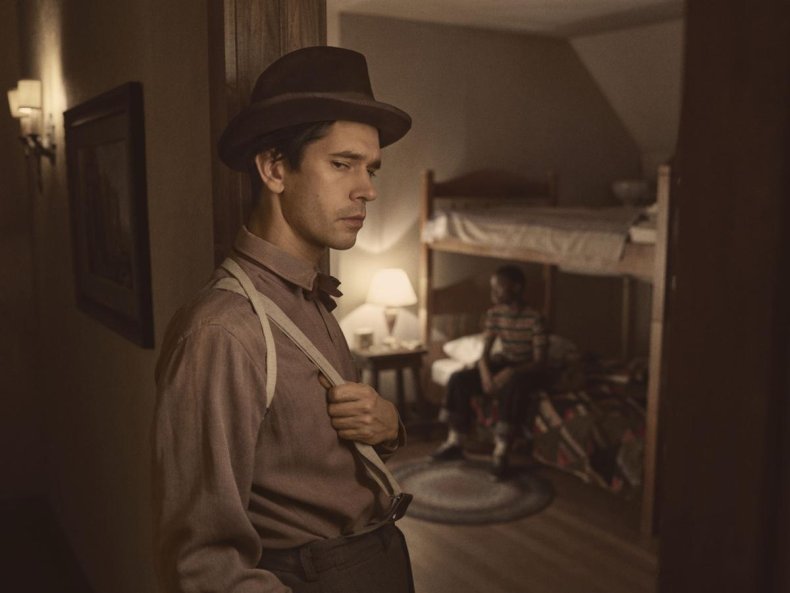 Patrick "Rabbi" Milligan (Ben Whishaw): [SCREAMS AND CRIES INTO THE VOID]
Out of the three I just mentioned, he's absolutely my favorite. He's endured so much tragedy and trauma over the course of his life, but all he wants is for Satchel to have a better life. Again, no shortage of clever and insightful lines, and objectively one of those characters that just needs a big hug and a mug of hot chocolate. Just…just trust me on that one. You'll see.
But as far as characters, it doesn't stop there. Everybody, from Chris Rock (Loy Cannon) to Jason Schwartzman (Josto Fadda) to Jessie Buckley (Oraetta Mayflower) truly shines in season 4. Each character is distinct, complex, and it was an absolute joy to see all of their stories unfold. (Also, it's worth it just to see Jason Schwartzman just SNAP…that scene of him just pretending to hold a gun and just go "HAGAGAGAGAGHGHAGSDHAGHGHGH" just lives rent-free in my mind now…)
(Plus…THE GAYS WON 2020, EVERYBODY! Can we just talk about how Zelmare and Swanee INVENTED "be gay, do crime?")
Whew, that went on for a while. BUT WAIT–THERE'S MORE, BECAUSE THIS SHOW IS VERY NEARLY FLAWLESS:
Score and soundtrack: At this point, I think it's just impossible for Jeff Russo to ever make a bad score for a movie or a TV show. Besides all of the remixes of the music from previous seasons, I loved all of the new songs. I particularly liked Odis (Jack Huston)'s theme (somehow it almost sounds like a car alarm? But in a good way) and the Legion-y song with the shootout with Zelmare and Swanee at the train station. And I loved all of the other songs that were slipped in. No spoilers for the context of the Johnny Cash song in the finale, but when I tell you that I SOBBED…
Timely themes: One of the main complaints I've seen about this season is that it's "too woke," (🙄) which I think is utterly idiotic. This season's set in 1950, but it's more timely than ever–there's discussions of race, police brutality, immigration, and what it means to be an American. And it's all handled quite well, I think. One thing I've always appreciated about the show as a whole is how it depicts the American police system–for the first three seasons, there's usually 1-2 cops that actually know what they're doing, but they're frequently dismissed by a largely unbelieving and sexist police force. This season is the first where we have both of our main cops as largely corrupt, but we still sympathize with one of them (PTSD relating to WWII). Most of the characters are morally gray as well (I mean, most of the main cast are members of separate gangs), and that contrast was also well-done.
That classic, Noah Hawley weirdness: in every season, there's at least one episode or plot point that's highly out of the ordinary, and lucky for us, we got that in the form of episode 9. Besides having a whole episode of Rabbi and Satchel after not seeing them for two episodes, there's an amazing Wizard of Oz theme with the whole episode. I'll shamelessly admit to thinking about it for a solid WEEK.
All the Coen Brothers references, of course: Treehorn? The Raising Arizona screaming? Everything that I missed? LOADS OF FUN.
All in all, this was a masterful show from start to finish. My favorite season out of the four, by far, although I love them all. I'm already rewatching the whole season over again…
MY RATING: ★★★★★
TW/CW: Graphic violence (mostly gunshot wounds, but there's some parts that definitely made me queasy), racism, xenophobia, police brutality, some brief racist/homophobic/ablelist slurs, poisoning, loss of loved ones, alcoholism/substance abuse
EDIT: Whoooooooa, apparently this is my 500th post! Dang…😳
Today's song:
That's it for this TV review! Have a wonderful rest of your day, and take care of yourselves!