Happy Tuesday, bibliophiles, and happy December! I'm so glad that 2020's almost over…and it definitely feels like December where I am! There's been snow falling for a good hour or so, and it looks fittingly wintry outside my window.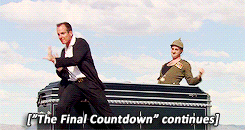 And I won this year's NaNoWriMo yesterday! 35,051 of my goal of 35,000! [pats self on the back]
Well, now then, I guess I should get to the review now, right?
This one is another 2020 release (August 18), and I forget exactly how it came on my radar, but I decided to put it on hold because I wanted a nice feminist book in my life. And…well, the good intentions were all there and the representation's great, but much of the book ended up being a mess, unfortunately.
Enjoy this week's review!
Six Angry Girls–Adrienne Kisner
Raina and Millie have rarely spoken to each other, but they both have one thing in common–a promising senior year that got derailed. For Raina, it's her boyfriend not only dumping her, but cheating on her, and being ousted as co-president of the Drama Club. For Millie, it's her being voted out of the all-boys Mock Trial team, and her controlling father growing worse by the day.
After she writes to a romance advice columnist, Raina finds new solace in a knitting circle who specializes in political activism, and soon, she, Millie, and four other girls united to dismantle the patriarchy of their school, piece by piece.
My expectations were average for Six Angry Girls, what with being in the midst of a reading slump that I've just now managed to emerge from, but I'm sad to say that this novel only stretched the slump out longer.
Let's start with what I liked, because I should be at least a little positive here. And there were a few things I did like about this book. The cast of Six Angry Girls is a lot more diverse than most contemporary feminist YA I've come across–in the main cast of six, we have several sapphic characters (including Millie), a sapphic asexual character, two POC characters, and a trans character who uses both she/her and they/them pronouns. So props to Kisner for including lots of authentic and casual representation! (Plus, I don't think I've seen any characters–if any at all–who use multiple pronouns, like Izzy does, so that's always a win!) Kisner also handled the subject of Millie's abusive father well; those parts were certainly hard to read, but they were handled with aplomb and felt (disturbingly) authentic.
Unfortunately, it all went downhill from here…
First off, let's talk about the writing. My main issue is that none of the teenagers read like authentic teenagers, and it mainly came down to the dialogue. Other than "I'm" and "I've," there were almost no contractions to be found. Anywhere. As a result, the dialogue felt clunky and inauthentic. Additionally, many of the plot points that were built up for most of the books were rushed, and events that had been alluded to for a good chunk of the book were resolved in two pages or left, so I often found myself lost and thinking "wait, that already happened? That quickly?"
There's also the issue of a main cast of six. Normally, I'm all for casts of this size–IF every single character is used equally. Millie and Raina were the only characters who narrated, but other than Grace, most of the characters were just…there. Izzy, Veronica, and Nikita didn't seem to serve much of a purpose, other than diversity and positions in the mock trials. We had zero character development for any of them, and we have only the faintest idea of their personalities. Grace has slightly more of a purpose, at least, but I think that's in part because she was in a relationship with Millie by the 75% mark.
But my main criticism of Six Angry Girls comes down to the depiction of feminism. I LOVE how Kisner tried to portray all of the feminism, patriarchy-smashing, and nonviolent protesting, but it all seemed…somewhat shallow. There were a variety of issues covered (sexism, homophobia, transphobia, etc.), but neither of them were discussed beyond the surface level, giving it an almost shallow appearance. The mock trial and knitting plots felt loosely tied together, and almost entirely unrelated, and I found myself wondering why the two plots existed. Raina's and Millie's stories could have frankly worked as two separate books, and that would have made for a lot less confusion.
And the motives behind most everything seemed to be revenge, which I really didn't like as it related to feminism. For me, feminism is about seeing injustices and inequality within a community, and fighting back against it. Sure, some of it is about getting back at the oppressor, but ultimately, it's about creating an equal playing field. In Six Angry Girls, most of the motivations behind all of the plot points were centered around revenge–against Brandon (Raina's cheating ex), against the Drama Club, and against the Mock Trial team. I'm sure Kisner's intentions were good, but having the feminist aspects of the book being portrayed as more of a revenge plot than anything else didn't sit well with me.
All in all, a light and diverse feminist YA that suffered from stilted dialogue, characters without purposes, and a depiction of feminism that was full of holes. 2.5 stars.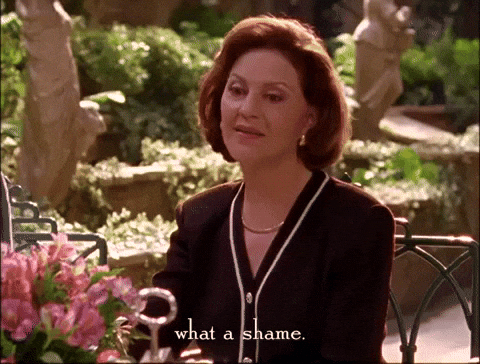 Six Angry Girls is a standalone, but Adrienne Kisner is also the author of two other novels, Dear Rachel Maddow and The Confusion of Laurel Graham.
Today's song:
That's it for this week's Book Review Tuesday! Have a wonderful rest of your day, and take care of yourselves!