Happy Monday, bibliophiles!
First off, I'd be remiss if I didn't acknowledge the fact that it's Martin Luther King Jr. day. Thank you, sir, for everything you have done in an effort to better this nation. ❤️
Goodreads Monday is a weekly meme created by Lauren's Page Turners. All you have to do to participate is pick a book from your Goodreads TBR, and explain why you want to read it.
I put this one on my TBR after being blown away by How to Hang a Witch last year, and it sounds just as gripping! I still haven't read Haunting the Deep, but I'm eager to get into more of Mather's work.
Let's begin, shall we?
GOODREADS MONDAY (1/18/21)–KILLING NOVEMBER by Adriana Mather
It's a school completely off the grid, hidden by dense forest and surrounded by traps. There's no electricity, no internet, and an eye-for-an-eye punishment system. Classes include everything from Knife-Throwing and Poisons to the Art of Deception and Historical Analysis. And all of the students are children of the world's most elite strategists—training to become assassins, counselors, spies, and master impersonators. Into this world walks November Adley, who quickly discovers that friends are few in a school where personal revelations are discouraged and competition is everything. When another student is murdered, all eyes turn to November, who must figure out exactly how she fits into the school's bizarre strategy games before she is found guilty of the crime…or becomes the killer's next victim. 
So why do I want to read this?
One thing I'd definitely like to note…I haven't even read Deadly Class, but this book sounds similar…(has anybody here read or watched it? Let me know…)
[ahem] anyway…
Mather's talent in How to Hang a Witch was 100% her characters and mastery of the art of tension; with the medium of a school where the students are literally bred to kill, I'm so excited to see how she executes this again! I'm usually not one for mysteries or thrillers, but this is a twist on it that I've rarely seen in the world of YA. The "every student for themself" aspect also gives it another layer of tension, which I'm eagerly looking forward to.
This one's available at my library, so I might have to snag a copy soon…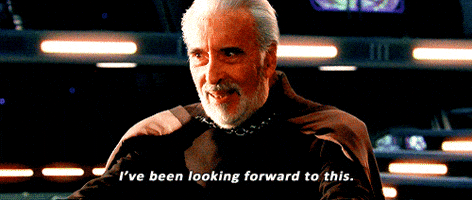 In conclusion, Madeline finds herself, in a very rare instance, actively looking for a certain YA thriller.
Today's song:
That's it for this week's Goodreads Monday! Have a wonderful rest of your day, and take care of yourselves!