Happy Friday, bibliophiles!
I haven't done an eARC review in a little bit, and it was nice to see this one pop up after I'd forgotten about requesting it. It was a quick read for me, but although there was clearly a lot of care put into the worldbuilding, much of The Brighter the Stars fell flat for me.
Enjoy this eARC review!
The Brighter the Stars–Bryan K. Prosek
At only twelve, Jake Saunders witnessed the murder of his uncle by Romalor, the tyrant of a distant world. His death shaped him for years, eventually leading him to the Legion, the intergalactic military. For years, he has sought revenge, but only now does he have the chance to avenge his uncle. But when Diane, an ambassador to Earth and a close friend to Jake, is captured, he must find a way to rescue her–and right the wrongs of the murderous Romalor.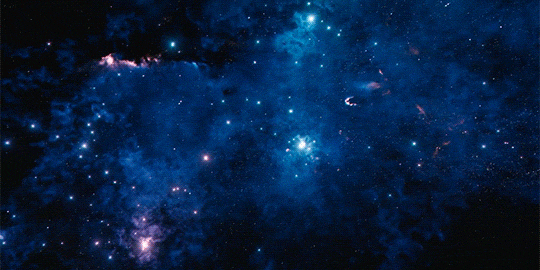 TW/CW: violence, loss of a loved one
Thank you to Edelweiss+ and CamCat Publishing for sending me this eARC in exchange for an honest review!
Wait, so we've got a protagonist who witnessed the murder of his Uncle Ben in his formative years? Wait a minute…[PETER PARKER INTENSIFIES]
(Kidding, kidding…)
I always feel pretty bad giving more indie books low ratings. It's hard to put yourself out there, and especially since this one has hardly any reviews or ratings on Goodreads as of now, it did pain me a little bit to give The Brighter the Stars a lower rating. But hey, I'm supposed to give an honest review here, and to be honest, this novel really wasn't my cup of tea, even though I'm a huge fan of sci-fi.
Let's start off with the positives. What stood out most to me about The Brighter the Stars was the worldbuilding; the author clearly put a lot of work into making a fleshed-out, intricate world, and for the most part, he succeeded. Although there were several instances where I felt like the information was being info-dumped, the futuristic world that Prosek crafted was one that felt very lived-in.
I also liked the dynamic between Jake, Cal and Diane. They had great chemistry together as a trio, and even though Jake's and Cal's personalities/voices were almost indistinguishable, I liked Diane's character.
What bothered me most about The Brighter the Stars was the writing. It was often very choppy, with long clumps of sentences that were almost the exact same length. Within at least half of the paragraphs, most of the sentences seemed to start with the same word(s); this, combined with the lack of variation for the sentence length, made for a novel that didn't really flow. I can usually just scan the pages if the sentences have differing lengths, but even the action sequences failed to flow. Additionally, the descriptions leaned quite a lot on telling instead of showing–there's a whole lot of "was," "[they] felt," "[they] knew," etc., which also contributed to the lack of fluidity throughout the story.
There's an interesting combination as far as genres go; The Brighter the Stars is pretty hardcore sci-fi, but there's some clear Western influences on it. (I really don't know much about Westerns, so take this all with a grain of salt. I guess The Mandalorian was pretty Western-inspired, soooo…) There were quite a few nods to the latter throughout, and I did kind of like the desert/saloon planet, but plot-wise, it still felt quite flat. It was fast-paced, but everything felt far too easy for Jake (ex. beating the supposedly "unbeatable" fighter in the arena, another plot point that I won't spoil). Now, I'm all for good triumphing over evil in the end, but there seemed to be little to no struggle for Jake to get over the obstacles in his path. He was definitely more of a Gary Stu-type protagonist, which…mmm, nope.
Overall, a sci-fi that clearly took time to create a fleshed-out world, but suffered from dry, choppy writing and unrealistically skilled protagonist. 2 stars.
Release date: November 10, 2020
Today's song:
That's it for this eARC review! Have a wonderful rest of your day, and take care of yourselves!