Happy Sunday, bibliophiles, and happy Valentine's Day, if that's your thing! I'm not *super* into it or anything (I guess it's more worthwhile when you're…y'know, actually dating somebody), but regardless, I'm down for any kind of holiday that celebrates love of all kinds, be it romantic, familial or platonic. So love each other today and every day of the year, okay?
This week's been kind of hit or miss; there hasn't been a whole lot of schoolwork, thankfully, but precalc just continues to make my mood go 📉 so…yep. Let's hope that statistics next year will be more merciful…
I accidentally got a whole bunch of shorter books on my library haul last week, so I read a lot more than I expected! Again, hit or miss, but I did find a few great ones, for sure. And blogging-wise, I loved doing my review this week! Writing-wise, I've been steadily outlining, and I got around to organizing my favorite scene in my sci-fi WIP. 🥺 (Again, details are largely undisclosed, but I will say that there are quite a lot of tender feels and a certain Beatles song.)
Other than that, I've been drawing a bit, I finished rewatching season 1 of Fargo and started rewatching season 2, and I finally got around to watching The New Mutants, which I was so excited for, but…gah, if you looked up the entry for the word "disappointment" in the dictionary, the movie poster would be there. So much wasted potential…they did my poor X-Men so dirty…😔👊
WHAT I READ THIS WEEK:
If It Makes You Happy–Claire Kann (⭐️⭐️⭐️)
Dawn (Xenogenesis, #1)–Octavia E. Butler (⭐️⭐️⭐️⭐️)
The Dark Matter of Mona Starr–Laura Lee Gulledge (⭐️⭐️⭐️⭐️)
Escaping Exodus (Escaping Exodus, #1)–Nicky Drayden (⭐️⭐️)
Color Outside the Lines–Sangu Mandanna et. al. (anthology) (⭐️⭐️⭐️⭐️)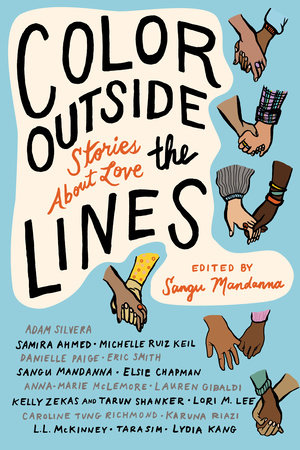 POSTS AND SUCH:
SONGS:
CURRENTLY READING/TO READ NEXT WEEK:
The City We Became (Great Cities, #1)–N.K. Jemisin
Game Changer–Neal Shusterman
Today's song (sort of Valentine's Day edition):
That's it for this week in blogging! Have a wonderful rest of your day, and take care of yourselves!