Happy Tuesday, bibliophiles!
Ever since reading Descendant of the Crane about two years ago and loving it, I've been itching to read more of Joan He's novels. My wishing was rewarded with this book, which came out in early May of this year. (Star Wars day, I think….YES) I bought it recently at my favorite bookstore, and I'm glad to say that The Ones We're Meant to Find is even better than her debut – complex, tense and tender!
Enjoy this week's review!
The Ones We're Meant to Find – Joan He
As far as everyone else knows, Celia Mizuhara – Cee for short – went missing three years ago, presumed dead. But Cee is very much alive, stranded on a distant island. She's been eking out an existence there for three years, with only a strange android for company. But when a boy washes ashore and nearly kills her, she must question what she knows of her life before – and herself.
Meanwhile, Cee's sister Kasey lives in a floating city, protected from the natural disasters that wrack their climate change-ravaged world. Intelligent and reclusive, she lives an isolated lifestyle, working with experts on the latest technology that could further protect their floating utopia. But Cee's fate remains at the back of her mind, and Kasey knows that her sister is still out there.
TW/CW: loss of loved ones, cancer, grief, violence, near-death situations (drowning, attempted murder), natural disasters
It's been almost a week since I finished this one, and lemme tell you, I am still REELING. I think I need to go back and re-read it soon…
The Ones We're Meant to Find is very nearly a masterpiece. It's haunting in every sense of the word, from the natural disasters surrounding it to the conspiracy within it, and it hooked me to the last page.
The Ones We're Meant to Find is told in the dual POVs of sisters Cee and Kasey, but I enjoyed Cee's the most; her story was the more compelling of the two, in my opinion, and I loved seeing her unravel the mystery of her marooning and of her life before. I honestly would've been fine if it was just her story – as much as I loved the rest of the novel, her story would've been a great standalone as well. I loved all of her little mannerisms and quirks, and she was such a fascinating, multi-layered character. Her tense dynamic with Hero was also so well-written – their relationship was never certain, and I loved the mercurial aspect of it. And she bounced so well off of U-me, the android, too! The friendship that they'd built over the course of three years was so weirdly touching.
And the worldbuilding? PHENOMENAL. Both Cee's island and Kasey's floating utopia were so complex and well-developed. There was clearly so much love and care put into every inch of this novel, and it shone through in the best way possible. I could practically feel the hum of machinery, the pouring rain, the battering ocean waves…IMMACULATE.
The mystery at the heart of The Ones We're Meant to Find was equally compelling. I had to look back through the last few pages just so it could sink in – just when I thought it was over, He delivered another heartstopping twist that had my eyes bugging out of my skull. There are plot twists upon plot twists UPON PLOT TWISTS, and I loved it.
My only complaint is Kasey's side of the story. I appreciated that she was more of a cold, unlikable character, but her whole side of the plot seemed rather convoluted. Remember how I said that the care put into the worldbuilding showed? There's a bit of a catch to that, sadly; there were so many aspects that factored into the conspiracy around Cee, Kasey, and Actinium, but the sheer amount of them made me forget their significance, and when the final reveal was made, I had to flip back through just so I could remember "wait, what did that mean again? Why do we care about that?" Like I said – I need to give this one another re-read. Maybe that'll help me absorb it all. But in the midst of all this wondrousness, this is basically my only major complaint.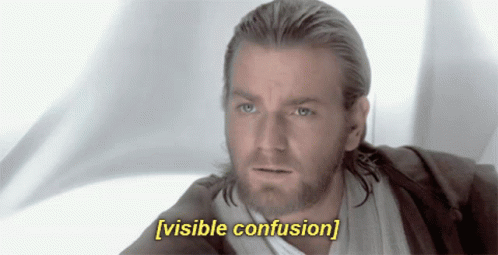 All in all, a haunting and complex cli-fi with androids, sisterhood, and no shortage of thrilling twists. 4.5 stars!
The Ones We're Meant to Find is a standalone, but Joan He is also the author of Descendant of the Crane, and an untitled mystery/thriller novel slated for release in 2022.
Today's song:
That's it for this week's Book Review Tuesday! Have a wonderful rest of your day, and take care of yourselves!