Happy Monday, bibliophiles!
Goodreads Monday is a weekly meme created by Lauren's Page Turners. All you have to do to participate is pick a book from your Goodreads TBR, and explain why you want to read it.
I added this one to my TBR a little over a year ago. The promise of bisexual rep was what initially drew me in, but the blend of fantasy, dystopia, and cli-fi ultimately hooked me! I can't wait to see what this one has to offer.
Let's begin, shall we?
GOODREADS MONDAY (6/21/21) – LOVE IN THE TIME OF GLOBAL WARMING by Francesca Lia Block
Her life by the sea in ruins, Pen has lost everything in the Earth Shaker that all but destroyed the city of Los Angeles. She sets out into the wasteland to search for her family, her journey guided by a tattered copy of Homer's Odyssey. Soon she begins to realize her own abilities and strength as she faces false promises of safety, the cloned giants who feast on humans, and a madman who wishes her dead. On her voyage, Pen learns to tell stories that reflect her strange visions, while she and her fellow survivors navigate the dangers that lie in wait. In her signature style, Francesca Lia Block has created a world that is beautiful in its destruction and as frightening as it is lovely. At the helm is Pen, a strong heroine who holds hope and love in her hands and refuses to be defeated.
SO WHY DO I WANT TO READ THIS?
(two books on my TBR with bi rep and blue covers in a row? oops…)
Love in the Time of Global Warming has a relatively low rating on Goodreads (3.38 as of now), but I'm still willing to dive in headfirst.
What stands out most to me is the incorporation of the Odyssey – the world really needs more retellings of it, and I love the idea of Pen's Odyssey-like journey through a ruined Los Angeles ravaged by climate change. I'm also excited to see the blend of sci-fi and fantasy; a lot of reviewers have shelved it as magical realism, so that's an interesting aspect to weave into dystopia. And the queer cast! From what I've heard, the vast majority of the cast is LGBTQ+, which is always a major plus in my book.
Overall, a queer, genre-bending, and creative take on The Odyssey that I can't wait to read!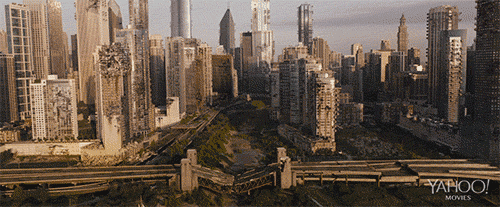 Today's song:
That's it for this week's Goodreads Monday! Have a wonderful rest of your day, and take care of yourselves!