Happy Sunday, bibliophiles, and happy Father's Day as well! Who knows where I'd be without my dad, so thank you so much. 💗
I flew back home from Glacier National Park earlier in the week, so the rest of the week hasn't been super eventful. I fell into a bit of a (very brief) reading slump, and my writing wasn't going where I wanted it to go, so I was feeling a little down. But I cleaned up around my room, did some rearranging of my bookshelves, and I made a new Pinterest account and went down a sci-fi rabbit hole, which gave me a lot of inspiration for creature design and the visuals of my WIP.
Other than that, I'm now about halfway through Invincible (WHOA THE FIRST TWO EPISODES), I rewatched The Big Lebowski with family (the Dude abides), and I haven't gotten to episode 2 of Loki yet, but I can't wait!
WHAT I READ THIS WEEK:
Chameleon Moon (Chameleon Moon, #1) – RoAnna Sylver (⭐️⭐️⭐️⭐️)
Heart of Iron (Heart of Iron, #1) – Ashley Poston (re-read bc I had a two hour wait at the airport) (⭐️⭐️⭐️⭐️⭐️)
The Ones We're Meant to Find – Joan He (⭐️⭐️⭐️⭐️.5)
The First Sister (The First Sister Trilogy, #1) – Linden A. Lewis (⭐️⭐️⭐️)
POSTS AND SUCH:
SONGS:
CURRENTLY READING/TO READ NEXT WEEK:
Juliet Takes a Breath – Gabby Rivera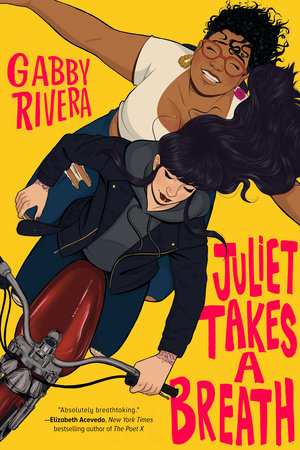 Today's song:
That's it for this week in blogging! Have a wonderful rest of your day, and take care of yourselves!