Happy Tuesday, bibliophiles!
I've been a fan of Lish McBride's for a few years now, ever since I fell in love with Firebug back in middle school. So when I found out that she'd come out with a new book, I was OVERJOYED. I immediately put it on hold at the library, and I'm pleased to say that it didn't disappoint in the slightest!
Enjoy this week's review!
Merit Cravan is cursed. After refusing to marry the prince her mother wanted her to marry, a fairy godling cursed her to be a carnivorous beast. The curse can only be broken if she marries a man her mother chooses by her eighteenth birthday.
Tevin comes from a family of conmen, and after his mother blunders and gets on the wrong side of Lady Cravan, he's traded to them in exchange for her mother's freedom. He befriends Merit, and learns of her curse, but as her eighteenth birthday creeps ever closer, they discover that the way to break it is closer than either of them could have imagined.
TW/CW: gore, grotesque transformations, body horror, animal death, violence, drugging
I know, I know. Beauty and the Beast retellings have long seen their day in YA. We've all suffered through countless awful ones. But I am BEGGING you to read this one. You'll love it, trust me.
I really missed reading Lish McBride books. Her wry sense of humor and genre subversion have never failed to capture my heart, and Curses was no exception. Not only does Curses flip the traditional aspects of Beauty and the Beast on their heads, it does so in the most over-the-top, tongue in cheek way possible. It's a fairytale retelling that regularly laughs at itself. And I loved every minute of it.
The majority of the characters were compulsively lovable, and if they weren't, they were so over-the-top that it was impossible not to have a laugh at their expense. Tevin was my favorite by far; he struck me as a very Loki-like character, but behind the magical charm and and conniving, he was a strikingly complex character. Merit was also a great protagonist! I loved her independent spirit, and the way that her curse was explored was fascinating. (Also, I loved all of the other weird curses that the side characters got – very Courtney Crumrin…no, no, wait, I think that was frogs, not snakes…anyways)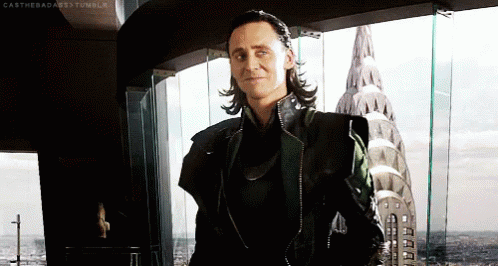 But what I loved best about Curses is that it's the lovably campy, comedic antithesis of every YA Beauty and the Beast retelling of the last decade or so. It's the cure to a subgenera that has tried to take itself far too seriously, trying too hard to make itself "edgy" in order to appeal to The Teens™️. (For reference, see: Beastly, Of Beast and Beauty, A Curse So Dark and Lonely, etc.) Everything had to be all dark and gritty, or else it wouldn't be marketable. It got old quickly. And I'm not sure if Lish McBride had this in mind while writing Curses, but this book is the perfect cure to all of that. Like I mentioned earlier, there's plenty of laughs at its own expense, and it's simultaneously a unique, well-written piece of art and the perfect counter to edgy retellings past. I'm 100% for pushing back against the notion that art has to be dark or edgy to be considered "deep" or worthy of praise, and if you agree, this is the book for you.
My only complaint is the worlldbuilding. It seemed complex at first glance (what with all the different types of faeries), but the more I read, the more surface-level it seemed. There's a timestamp given, but what does that mean? Is this an alternate history? Is it just a year according to the world of Curses? Does it pertain to actual human history? I could've used some answers. But it's my only complaint, really. I loved almost everything else.
All in all…well, it's a gender-swapped Beauty and the Beast retelling, what more could you possibly want? 4.25 stars!
Curses is a standalone, but Lish McBride is also the author of the Firebug series (Firebug and Pyromantic), the Necromancer series (Hold Me Closer, Necromancer and Necromancing the Stone), and several other novellas.
Today's song:
That's it for this week's Book Review Tuesday! Have a wonderful rest of your day, and take care of yourselves!