Happy Sunday, bibliophiles! I hope this week has treated you well.
This week…could've been better for me, if I'm being honest, but it picked up in the end. It was mostly just Tuesday that bogged me down. Remember that writing contest I entered back in April? I ended up checking back on it (they didn't send an email for some reason??) and the short story I wrote didn't end up placing. I specifically remember saying that I was expecting not to win, and yeah, I tried not to get my hopes up, but…yeah, well, I'm not very good at handling these things.
Eh, well, all I can do is tweak that short story, keep on writing, and try again. I'm at least proud of myself for putting myself out there…
Reading-wise, I've mostly been reading some books that family friends lent to us (thank you!) and some stuff from the comic shop. I got a nice library haul yesterday, so it looks like next week will be promising!
Writing-wise, I've mostly stayed on track with Camp NaNoWriMo (I'm almost to my goal now!!), even though being depressed all Tuesday sapped my energy. I'm getting to a good place in my WIP though – I just passed about 220ish pages last night!
Other than that, I've been drawing a bit, getting the last of my summer homework done, learning some new songs on guitar, obsessing over my new bees in Minecraft, watching The Devil's Backbone (Guillermo del Toro likes his Tennyson, huh?), picking back up in It's Always Sunny in Philadelphia, and volunteering at the library.
And I just got to 450 followers! Jeez, I can't believe it…THANK YOU ALL SO MUCH 💗
WHAT I READ THIS WEEK:
The Never Tilting World (The Never Tilting World, #1) – Rin Chupeco (⭐️⭐️⭐️.75, rounded up to ⭐️⭐️⭐️⭐️)
Earth Abides – George R. Stewart (⭐️⭐️⭐️)
Invincible: Compendium One – Robert Kirkman, Cory Walker, Ryan Ottley (⭐️⭐️⭐️.5)
Circe – Madeline Miller (⭐️⭐️.5)
The Iron Giant (originally The Iron Man) – Ted Hughes (⭐️⭐️⭐️)
It's My Life – Stacie Ramey (⭐️⭐️⭐️)
POSTS AND SUCH:
SONGS:
CURRENTLY READING/TO READ NEXT WEEK:
In Deeper Waters – F.T. Lukens
The Boy Who Steals Houses – C.G. Drews
Sorrowland – Rivers Solomon
The Magic Fish – Trung Le Nguyen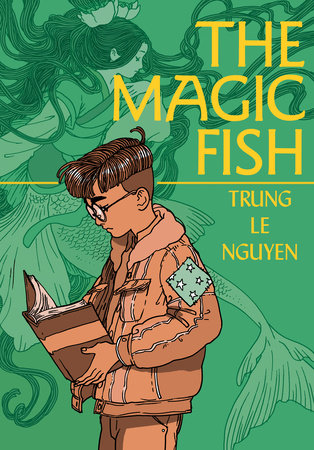 The Iron Woman (The Iron Man, #2) – Ted Hughes
Today's song:
That's it for this week in blogging! Have a wonderful rest of your day, and take care of yourselves!