Happy Sunday, bibliophiles, and happy first day of August! I hope this week has treated you all well.
I feel like this week has been nice and productive – I read a lot, I finished up Camp NaNoWriMo and passed my word count goal, and I'm almost done with all my summer homework! As far as the reading itself, it's all been in the 3-4 star range, which I'm not complaining about.
I had a lot of fun blogging this week too – I loved making my Popular YA Books that I Couldn't Get on Board With post (linked under "Posts and Such"), and I had a lot of fun reviewing and cataloguing some of my books.
Other than that, I did some hiking on Friday, drew, and watched Yellow Submarine! (OKAY BUT THE "LUCY IN THE SKY WITH DIAMONDS" SEQUENCE AAAAH) I'm also going to go see The Green Knight this evening, which I'm pretty excited about!
WHAT I READ THIS WEEK:
In Deeper Waters – F.T. Lukens (⭐️⭐️⭐️.5)
The Boy Who Steals Houses – C.G. Drews (⭐️⭐️⭐️.5)
The Magic Fish – Trung Le Nguyen (⭐️⭐️⭐️⭐️)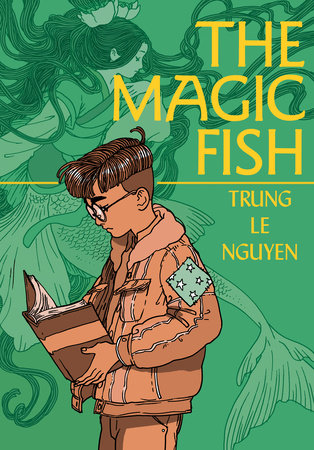 Sorrowland – Rivers Solomon (⭐️⭐️⭐️⭐️)
The Iron Woman (The Iron Man, #2) – Ted Hughes (⭐️⭐️⭐️)
What's Your Pronoun?: Beyond He and She – Dennis Baron (⭐️⭐️⭐️⭐️)
POSTS AND SUCH:
SONGS:
CURRENTLY READING/TO READ NEXT WEEK:
The Fell of Dark – Caleb Roehrig
The Tiger at Midnight – Swati Teerdhala
The Lifeline Signal (Chameleon Moon, #2) – RoAnna Sylver
Queen of Coin and Whispers – Helen Corcoran
Forgotten Star – Colin Weldon
Today's song:
That's it for this week in blogging! Have a wonderful rest of your day, and take care of yourselves!