Happy Monday, bibliophiles, and happy first day of November! Can't believe 2021 is nearly over…
Goodreads Monday is a weekly meme created by Lauren's Page Turners. All you have to do to participate is pick a book from your Goodreads TBR, and explain why you want to read it.
I haven't read a whole lot of middle grade in the past few years, but this one caught my eye. I've seen a lot of sci-fi books with stranded ships and AI with ulterior motives, but I'm interested to see how it translates to a younger audience!
Let's begin, shall we?
GOODREADS MONDAY (11/1/21) – ORION LOST by Alastair Chisholm
After a catastrophic Unknown Event leaves the colony ship Orion stranded deep in space, it's up to thirteen-year-old Beth and her friends to navigate through treacherous and uncharted territory and reach safety. But a heavily damaged ship, a mysterious alien species, space pirates, and an Artificial Intelligence which Beth suspects may be lying to her mean that getting home has never been so difficult.
Hugely gripping, with incredible twists and a fast-paced, action-packed story, this is an unputdownable science fiction adventure – perfect for fans of Mortal Engines and Star Wars.
So why do I want to read this?
Right off the bat, the blurb reminded me a lot of The Loneliest Girl in the Universe; both involve characters who are unexpectedly deserted in the vast reaches of space, faced with the challenge of navigating their way back home by themselves. I've seen a lot of YA and Adult sci-fi books with similar plots (I love books like these, full disclosure), but I've never seen anything like it in the world of Middle Grade. As 13-year-old Madeline would vehemently attest to, I've found that there's a general dearth of sci-fi—good sci-fi even more so—for elementary to middle school-level readers, so I'm always happy to see something like this pop up on my radar.
Beyond that, every little thing peppered in the synopsis makes me more and more excited to read Orion Lost! Aliens? Shifty AI? Space pirates? Middle school Madeline would've been all over this, and I'm all over it now. I'll have to see if it's available at the library.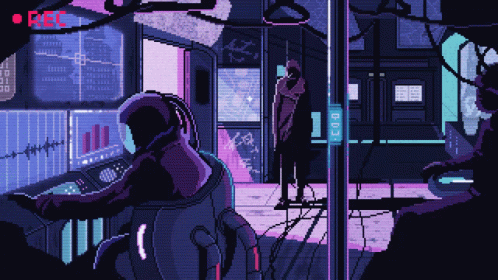 Today's song:
That's it for this week's Goodreads Monday! Have a wonderful rest of your day, and take care of yourselves!