Happy Monday, bibliophiles!
2022. It's gonna be a momentous year for me—I'm graduating high school and starting college, after all! January's been both fun and stressful, but I'd say it's been a good start to this year so far.
GENERAL THOUGHTS:
Better than last January, certainly, but that's a pretty low standard. I blame precalc.
After a barely snowy December, it's finally felt like winter here. A little…too much so. I like snow, generally, but after the first few I start to get sick of the ice on the roads and waking up at 6 AM in the freezing cold. But that's Colorado. At least the snow looks beautiful on the mountains.
My last semester of high school…I still haven't managed to grasp it. But either way, it started out smoothly, and it's gradually begun to feel more like…well, School. Lots of tests and quizzes to study for, which I'm not thrilled about, but I'm finally in a creative writing class, and I'm really enjoying it! I've gotten to write a lot of interesting poetry, and I feel a lot less nervous about reading it out loud now. I ended up stressing out about college a lot this month, but now that there's more certainty in the future, I feel a lot better. And I think I'll be very happy with where I'm going.
Editing the WIP has been on and off, but I've gone through the first initial read-through! Now that I've identified what needs to be done, I just need to tweak things here and there. I've been trying for years to be more open about sharing parts of my story with friends and family, and I'm getting closer, but I'm hoping sharing the story itself will be the next step. Kind of needs to be, anyway, if I want to get it published someday…
Other than that, I spent some time with family, got comics, went skiing for the first time since early 2020 (or was it 2019?), I got to see Danny Elfman live (which was AMAZING!!), watched the first two episodes of The Book of Boba Fett then timed out, re-watched Edward Scissorhands and Felt A Great Many Things, watched The House, and got around to drawing a little more.
I've also been getting more into X-Men lately—well, more than usual, at any rate. They've been special to me for years, but I haven't been this much into them since…probably this time three years ago, freshman year. I think reading the newer comics has spurred it on again. There's something oddly sacred about reconnecting with that part of my past self, of knowing that what gave her joy still gives me joy now. To know that I've grown so much since then.
I realized that I've never really explained where my blog name comes from—the "Mutant" part of "The Bookish Mutant" is a reference to the X-Men.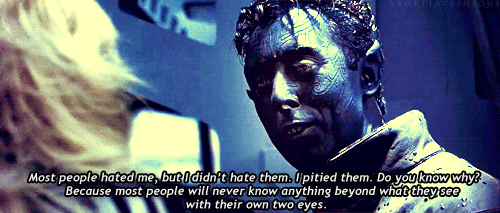 READING AND BLOGGING:
I read 21 books this month! I put my Goodreads challenge at 200 books because I'm anticipating a hectic year, what with moving into college and all that. Either way, I'm surprised—and glad—to have gotten around to reading this much, however hit-or-miss this batch was.
1 – 1.75 stars:
2 – 2.75 stars:
3 – 3.75 stars:
4 – 4.75 stars:
FAVORITE BOOK OF THE MONTH: Who's Afraid of Virginia Woolf? – 4.5 stars
SOME POSTS I'M PROUD OF:
POSTS I ENJOYED FROM OTHER WONDERFUL PEOPLE:
SONGS/ALBUMS I'VE ENJOYED:
DID I FOLLOW THROUGH ON MY JANUARY GOALS?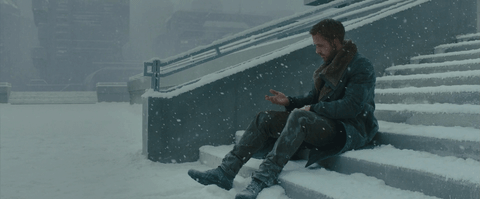 Set a reasonable Goodreads goal: yep, 200. Now that I've gotten through challenges where I've read 250-300 books (I still don't know how I managed the 300 that one time…), I set it lower knowing that this year will be hectic, what with graduating high school and going off to college in the fall. (!!!!)
Start 2022 on a good note! I saw Danny Elfman live, for god's sakes. If that's not starting 2022 on a good note, then I don't know what is.
FEBRUARY GOALS:
Make another Black History month list—I've read so many amazing books by Black authors since last February!

Review some of the albums that are coming out next month!! (So many!!)

Actually post some art here, if I get the time…it's about time
Today's song:
That's it for this month in blogging! Have a wonderful rest of your day, and take care of yourselves!