Happy Tuesday, bibliophiles!
Ever since I read The Sound of Stars back in 2020, I've been eagerly anticipating Alechia Dow's next book. I preordered The Kindred last year knowing that I'd love it, and although I didn't enjoy it as much as The Sound of Stars, it was a wonderfully sweet and rollicking novel.
Enjoy this week's review!
After a violent, class-based revolution ravaged the Monchuri system, the Kindred program is introduced to quell the chaos; in order to ensure equal representation within the kingdom, mind pairings between citizens from all over the system.
Felix and Joy are paired by the Kindred, but their backgrounds couldn't be more different; Felix is the Duke of the Monchuri system, while Joy is a commoner in the poorest planet in the system. But when the rest of the royal family is assassinated and Felix is put under suspicion, they escape together—only to crash-land on Earth. With the galaxy hunting for them and targets on their backs on Earth, the two must find a way to return home and prove Felix's innocence.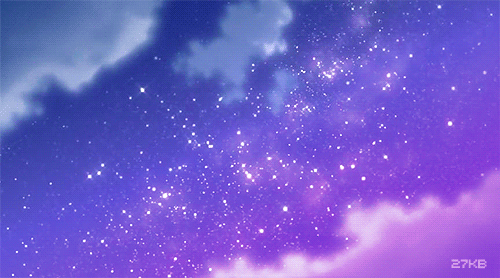 TW/CW: violence, racism, fatphobia/bodyshaming, murder, kidnapping
The Kindred wasn't quite as potent as The Sound of Stars was for me, but in no way does that mean that I didn't enjoy it. In fact, it's solid proof that if I see Alechia Dow's name on a book, I'll probably read it.
Despite the trigger warnings I listed, The Kindred is fairly light-hearted; even with all of these topics discussed (all with aplomb), it still manages to be a feel-good, tender read throughout. The themes of racism and fatphobia (mostly with regards to Joy) are handled in a sensitive way that doesn't dull their importance, but the book is consistently light-hearted and warm. It hits the perfect balance of not diminishing these themes and keeping levity within the book, and it's the perfect book if you want sci-fi that will cheer you up!
Everything I loved about The Sound of Stars was in The Kindred in spades! Felix and Joy were such endearing characters, and their chemistry together was perfect. They had conflicting personalities on the surface level (with Felix being the more reckless one and Joy being more sensible and reserved), but as they bonded, their relationship became the textbook example of "opposites attract" done well! Plus, it's always wonderful to have queer couples like them front and center. Joy is demisexual/asexual, and I believe Felix is pansexual or queer? (Felix's sexuality wasn't specified, but it's mentioned that he's been in romantic relationships regardless of gender so I'll say queer for now.) Alechia Dow never fails to give us the diverse stories we need.
As far as the plot goes, I wasn't invested in it as much as I was the characters. Most of it was a bit predictable—not much subtext, surface-level political intrigue, a neat and tidy end to the conflict, and all that. But I didn't mind this time; the focus was supposed to be on Felix and Joy's romance, after all. The Earth part of the story was funny most of the time; I didn't get as many of the music references this time, unlike with The Sound of Stars (definitely not a Swiftie here haha), but the fact that there's a black cat named Chadwick sold me. BEYOND CUTE.
My other main problem with The Kindred was the aliens themselves. It's one of my main pet peeves in sci-fi in general: aliens that look like humans, but with a few very minor differences. Although there were some side aliens that were described as non-human, Joy and Felix and their species were just…humans with better technology? Eh…I will say though, at least they're not white this time. In particular, Joy is plus-size and Black-coded, which was a vast improvement from the white-coded aliens that usually end up in the aforementioned trope. I'm willing to let it slide this time (sort of) because a) Alechia Dow is a great writer and b) diversity.
All in all, a romantic, diverse, and all-around feel-good sci-fi from an author that I'll be sure to watch in the future. 4 stars!
The Kindred is a standalone, but it is set in the same universe as The Sound of Stars, Alechia Dow's debut novel. You don't have to read one to understand the other, but there are nods to The Sound of Stars throughout The Kindred. Alechia Dow is also the author of the forthcoming Sweet Stakes (expected to be released in 2023), and contributed to the anthology Out There: Into the Queer New Yonder.
Today's song:
That's it for this week's Book Review Tuesday! Have a wonderful rest of your day, and take care of yourselves!