Happy Tuesday, bibliophiles!
This book came on my radar via Edelweiss over the summer, and I bought it on my kindle before my trip to Vail, right around its release date. I'd seen it garner comparisons to Guardians of the Galaxy, The Lunar Chronicles, and the Aurora Cycle, so naturally, I was ITCHING to read it. Sadly, it lived up to none of its comparisons–but that certainly doesn't mean that it wasn't fun.
Enjoy this week's review!
The Good for Nothings–Daniella Banas
Cora Saros belongs to one of the most formidable crime families in the galaxy. Her role? The family disappointment. A heist gone awry lands her in prison, without any hope and with the eyes of all her family on her. Her only way out of the mess she's in is through a deal with the shady prison warden–if she retrieves a long lost relic rumored to grant immortality, he'll wipe her records.
With the help of Elio, her robot companion with a knack for baking cookies, Wren, a chipper pickpocket, and Anders, a warrior with a tough exterior, Cora sets off to clear her name–but soon realizes that she's in over her head. Will she and her crew be able to live up to the task?
Imagine a mashup of Guardians of the Galaxy and Indiana Jones. Add in some of the charm of Heart of Iron and the Lunar Chronicles, and make all of the characters secretly ENFPs. Mix it all together, and you've got The Good for Nothings. But although all of the books and films that I mentioned should have made something I would love with every inch of my body, it was…decent, for me. Not bad, but not spectacular, for me.
I've mentioned GotG twice already, so I'll attempt to make this quick: this novel certainly drew a lot from it, but with varying degrees of success. On one hand, it succeeded in making a classic, irreverent found-family sci-fi, filled with great treasures, banter, and reluctant friendships. But there were some portions that seemed to rip it off almost to a T–remember the "nothing goes over my head, my reflexes are too fast, I would catch it" scene with Drax, anyone?
Even though it's been a solid four years since I've seen that movie, it was easy to see that Banas ripped off this gag with lines of Anders' dialogue. Several times, too. I'm all for drawing inspiration from media, but don't…y'know, borderline plagiarize it. As much as I love that scene, it fell flat for me with The Good for Nothings.
Now, onto my favorite part…found family! Though it's not nearly as well-executed as, say, Aurora Rising or the Honors trilogy, I still liked some of the chemistry between Cora, Wren, Elio, and Anders. I wasn't overly attached to any of them, but they were decent characters. All of them had moments of being funny or lovable. However…well, remember how I said in the first part of the review to make all of them secretly ENFPs? Now, nothing against ENFPs, but at their cores, all four of the main characters had the same personality. On the surface level, they had a few distinguishing traits to their names (Wren is cheerful, Anders is secretive and tough, etc.), as we got to know them better, their personalities were startlingly similar to one another.
With that aside, I'd say that The Good for Nothings was entertaining, if nothing else. The writing was decent, and the humor fell flat more often than not, but the world-building had moments of being fascinating, and I liked all of the different settings that Cora and the rest of the gang got thrown into. It's a very light-hearted and feel-good novel, so if you're looking for something to take your mind off the state of things (which I'm sure a lot of you are), The Good for Nothings would be a great pick for you.
Overall, a YA sci-fi that leaned too much on some of the material that it may have been based off of, but was still a fun, feel-good novel at heart. 3 stars!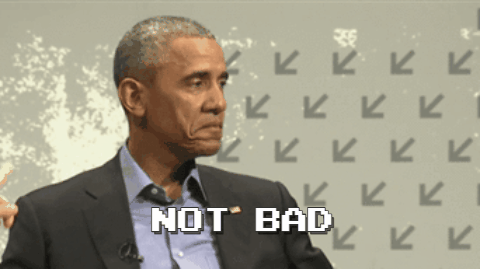 It appears that The Good for Nothings is a standalone, but Danielle Banas has two other books out: Once Upon Now and The Supervillain and Me.
Today's song:
(Happy birthday, Jeff Tweedy!)
That's it for this week's Book Review Tuesday! Have a wonderful rest of your day, and take care of yourselves!