Happy Tuesday, bibliophiles!
This one hasn't been on my TBR for very long, but I did a Goodreads Monday on it back in January. Aside from the fact that…well, the book basically deals with the zombie apocalypse (forgot about that when I put it on hold), I figured it would be a good read for quarantine. And I was not disappointed in the least! All at once irreverently funny and a beautiful testament to the power of nature.
Enjoy this week's review!
Hollow Kingdom–Kira Jane Buxton
S.T. is a crow, living a comfortable life after being rescued as a chick by a man named Big Jim. Along with Big Jim's dim-witted bloodhound, Dennis, they live in peaceful harmony just outside of Seattle. But when Big Jim begins acting strangely and lashing out, S.T. faces an unfortunate truth–Big Jim will never be the same again.
With Dennis at his side, S.T. must venture outside the comfort of his home and into the wild. Will they be able to find a cure for Big Jim's malady–and potentially save the human race?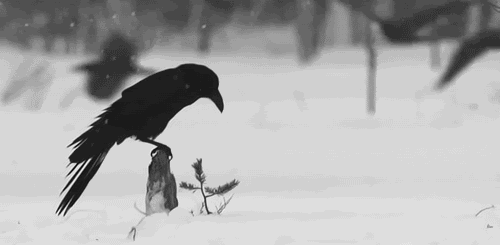 Hollow Kingdom was such a unique book! A wonderful deviation not only from your garden variety zombie apocalypse book, but very different from many written from the perspectives of animals.
S.T. has the most clever, irreverent voice–often colorful in language, but capable of deep reverence and wisdom as well. The intellect and mannerisms of these intelligent birds made for no shortage of hysterical interactions and observations between him and the other creatures he encounters, be it the language he picks up from Big Jim or his commentary on other types of animals. I don't think I've laughed as much at a book since I read Good Omens last year.
Buxton clearly put so much detail into the lives and familial structures of all the animals, from the domestic ones to the murders of crows that S.T. and Dennis encounter on their travels. There's even some little tidbits from other animals across the world, from a Polar bear in the Arctic Circle to a maniacal house cat not far from where S.T. used to live. Buxton's reverence and love for the animal kingdom truly shines in this novel.
As someone who has grown up with a myriad of pets and watched David Attenborough's documentaries almost religiously, I connected so much to this book. I haven't read any books from the perspective of an animal in ages (mostly because I've moved over from more MG-leaning novels to YA ones, and animal POVs are incredibly rare in the latter), and Buxton does such an incredible job building this multilayered world of animals, wild and tame alike.
My only criticism is that part of the theme got a bit lost in the writing. Buxton mentions something about the cause of the zombie virus coming from technology, which is an obvious critique of our disconnection from nature and our coddling of electronics. However, the topic doesn't resurface afterwards, which left me a little confused as to what Buxton was trying to say otherwise.
However, my criticism really ends there. All in all, a clever novel that strikes a perfect balance between flippant and reverent writing and shows a true respect for the natural world. 4.25 stars for me!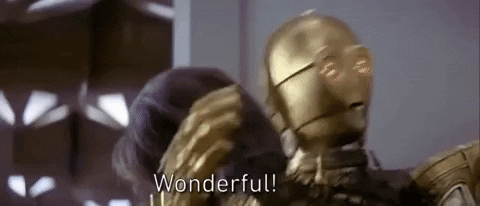 Hollow Kingdom is a standalone, and Kira Jane Buxton's debut novel. At the moment, she has nothing else out, but I look forward to anything else she writes 🙂
Today's song:
(Woke up with this song stuck in my head…)
That's it for this week's Book Review Tuesday! Have a wonderful rest of your day, and take care of yourselves!