Happy Monday, bibliophiles!
Out of all the eARCs I've received so far, this is my favorite so far! A beautiful story about sisterhood, grief, self-expression, mental illness, and exploring one's gender identity and sexuality. A perfect read for pride month!
Under Shifting Stars–Alexandra Latos
Audrey and Clare used to be inseparable. As twin sisters, they were each other's best friends. But the recent death of their older brother has driven a rift between them, and both sisters struggle to grapple with their inner demons.
After the shift to a school for non-neurotypical kids like herself, Audrey is determined to be seen as normal. Tired of letting her mental illness define her, she will stop at nothing to return to her twin sister's school. But in her striving for normalcy, she realizes that being a freak isn't as bad as the other kids have made it out to be.
Clare has always been the more popular and sociable of the twins, but lately, she has begun to question her identity and status in the school. Not only has she realized that she's genderfluid, but she's started to have feelings for Taylor, her new, nonbinary classmate. As social pressure grows ever higher, she must choose between her popular friend group and being true to herself.
Thank you to Edelweiss+ and HMH Books for Younger Readers for sending me this eARC in exchange for an honest review!
Under Shifting Stars is such a powerful novel. The whole cast of characters felt so, wonderfully real, and I found myself relating to both the main characters in some respects. Latos nails the confusing feelings of being a teenager who doesn't fit in with their peers, for one reason or another.
First off, this representation! As I said in the summary, Clare is genderfluid, and her love interest, Taylor, is nonbinary. Audrey also has ADHD. While I can't speak to how well they were represented, Latos made them both wonderfully relatable and well-written, human characters. And while I'm not genderfluid, one aspect of the novel that was so well done were all of Clare's confusion in discovering her sexuality/gender identity. So A+ for Alexandra Latos in that respect!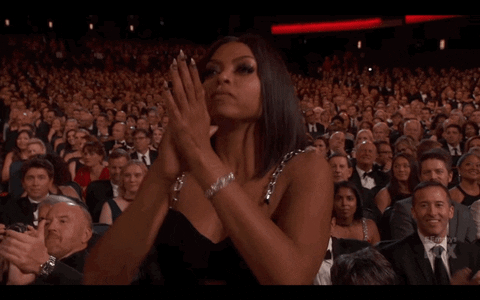 Other than that, Latos deftly explores so many topics, ranging from the relationships between siblings and the loss of a loved one. The reactions and growth of Audrey and Clare were both wonderfully written, believable, and poignant to read. No matter your background, you're sure to get attached to both characters, and feel their struggles along with them.
All in all, a beautiful and touching novel about grief, sisterhood, and so much more. 4 stars!
Release date: September 29, 2020
Since I've already posted once today, check out this week's Goodreads Monday for today's song.
That's it for this review! Have a wonderful rest of your day, and take care of yourselves!