Let's get straight to the facts: my TBR is in gargantuan need of a cleaning. I kid you not, the books on there number in the thousands.
You heard me right, thousands. 
So, when I found this tag on To Think About Words, I knew I had to participate. (Thank you, Yvonne!)
The Rules
1. Go to your Goodreads To-Read shelf
 2. Order on ascending date added.
 3. Take the first 5 (or 10 if you're feeling adventurous) books.
 4. Read the synopsis of the books.
 5. Time to Decide: keep it or should it go
(I'll bend the rules and choose a shelf I haven't looked at much, but otherwise, I'll adhere 😉)
1. Welfy Q. Deederhoth–Meat Purveyor, World Savior, Eric Laster
Can a homeless teen from New York City, armed mostly with deli foods, save an alien race from extinction? The answer is not what you might think.
Orphan, product of the foster care system, Welfy is a homeless runaway struggling to survive, uncertainly navigating the streets of New York City with his only friend Harlan Mills. Soon after he finds work at Gramercy Deli, he stumbles into an alternate universe where he's believed to be "The One in a dirty apron" prophesied to lead the Brundeedle race out of Woe Time. Understandably, Welfy has his doubts.
"Reach into your apron pocket!" urges Princess Nnnn of the Brundeedles, as Ceparids—a violent species bent on Brundeedle destruction—surround them. More than a little perplexed, Welfy swivels, rears, miraculously avoids getting killed by Ceparid missiles as he fumbles in his apron's front pocket, and pulls out—a slice of baloney.
I mean, it sounds pretty fun, but I feel like I missed my chance; I might've enjoyed this one a lot more when I was younger.
VERDICT: LET GO
2. The Fires Beneath the Sea (The Dissenters, #1), Lydia Millet
Cara's mother has disappeared. Her father isn't talking about it. Her big brother Max is hiding behind his iPod, and her genius little brother Jackson is busy studying the creatures he collects from the beach. But when a watery specter begins to haunt the family's Cape Cod home, Cara and her brothers realize that their scientist mother may not be who they thought she was—and that the world has much stranger, much older inhabitants than they had imagined.
With help from Cara's best friend Hayley, the three embark on a quest that will lead them from the Cape's hidden, ancient places to a shipwreck at the bottom of the sea. They're soon on the front lines of an ancient battle between good and evil, with the terrifying "pouring man" close on their heels.
Hmm…I'm not sure about this one. I've read a few books in this vein, and they've all been pretty mediocre, and this doesn't seem much different.
VERDICT: LET GO
3. Drums, Girls, and Dangerous Pie, Jordan Sonnenblick
Thirteen-year-old Steven has a totally normal life; he plays drums in the All-Star Jazz band, has a crush on the hottest girl in the school, and is constantly annoyed by his five-year-old brother, Jeffrey. But when Jeffrey is diagnosed with leukemia, Steven's world is turned upside down. He is forced to deal with his brother's illness and his parents' attempts to keep the family in one piece. Salted with humor and peppered with devastating realities, Drums, Girls & Dangerous Pie is a heartwarming journey through a year in the life of a family in crisis.
God, this one seems like a pretty rough ride, but I think I'd still like to read this one.
VERDICT: KEEP
4. Blackbringer (Faeries of Dreamdark, #1), Laini Taylor
When the ancient evil of the Blackbringer rises to unmake the world, only one determined faerie stands in its way. However, Magpie Windwitch, granddaughter of the West Wind, is not like other faeries. While her kind live in seclusion deep in the forests of Dreamdark, she's devoted her life to tracking down and recapturing devils escaped from their ancient bottles, just as her hero, the legendary Bellatrix, did 25,000 years ago. With her faithful gang of crows, she travels the world fighting where others would choose to flee. But when a devil escapes from a bottle sealed by the ancient Djinn King himself, the creator of the world, she may be in over her head. How can a single faerie, even with the help of her friends, hope to defeat the impenetrable darkness of the Blackbringer?
Now that I've read (and been disappointed by) Daughter of Smoke and Bone, I'm not sure if I'm willing to try out any more Laini Taylor. Eh…
VERDICT: LET GO
5. Anya's Ghost, Vera Brosgol
Anya could really use a friend. But her new BFF isn't kidding about the "Forever" part.

Of all the things Anya expected to find at the bottom of an old well, a new friend was not one of them. Especially not a new friend who's been dead for a century.
Falling down a well is bad enough, but Anya's normal life might actually be worse. She's embarrassed by her family, self-conscious about her body, and she's pretty much given up on fitting in at school. A new friend—even a ghost—is just what she needs.
Or so she thinks. Spooky, sardonic, and secretly sincere, Anya's Ghost is a wonderfully entertaining debut from author/artist Vera Brosgol.
Oh, yeah. This one's been on my TBR for three years, and I'm still on board with this sarcastic spookiness.
VERDICT: KEEP
6. The Emerald Ring (Cleopatra's Legacy, #1), Dorine White
Ordinary tween life turns upside down when Ancient Egypt intrudes on modern middle school life. Twelve year old Sara Guadalupe Bogus reads about adventures, but unexpectedly is drawn into one when a mystical emerald ring that once belonged to Cleopatra becomes stuck on her finger.
A series of burglaries spook Sara's small Ohio hometown. Concluding that the root of all the crimes is the emerald ring, Sara realizes it's up to her and her friends, Heidi and African exchange student Kainu, to save the town and protect Cleopatra's legacy. Filled with magic, the ring thrusts Sara into a world filled with nightmares, allows her to shape shift into an Egyptian cat and battle assassins.
As with Welfy Q. Deederhoth, I would've enjoyed this one tons when I was younger. But unlike the former, I'm still on board with it today. I could use a dose of some good ol' Egyptian mythology right about now.
VERDICT: KEEP
7. Mistwood (Mistwood, #1), Leah Cypess 
The Shifter is an immortal creature bound by an ancient spell to protect the kings of Samorna. When the realm is peaceful, she retreats to the Mistwood.
But when she is needed she always comes.
Isabel remembers nothing. Nothing before the prince rode into her forest to take her back to the castle. Nothing about who she is supposed to be, or the powers she is supposed to have.
Prince Rokan needs Isabel to be his Shifter. He needs her ability to shift to animal form, to wind, to mist. He needs her lethal speed and superhuman strength. And he needs her loyalty—because without it, she may be his greatest threat.
Isabel knows that her prince is lying to her, but she can't help wanting to protect him from the dangers and intrigues of the court . . . until a deadly truth shatters the bond between them.
Now Isabel faces a choice that threatens her loyalty, her heart . . . and everything she thought she knew.
[strokes imaginary beard] fascinating…I could go with this…
VERDICT: KEEP
8. Dreamfall (Dreamfall, #1), Amy Plum
Cata Cordova suffers from such debilitating insomnia that she agreed to take part in an experimental new procedure. She thought things couldn't get any worse…but she was terribly wrong.
Soon after the experiment begins, there's a malfunction with the lab equipment, and Cata and six other teen patients are plunged into a shared dreamworld with no memory of how they got there. Even worse, they come to the chilling realization that they are trapped in a place where their worst nightmares have come to life. Hunted by creatures from their darkest imaginations and tormented by secrets they'd rather keep buried, Cata and the others will be forced to band together to face their biggest fears. And if they can't find a way to defeat their dreams, they will never wake up.
Oh, yeah, definitely still on board…
VERDICT: KEEP
9. Search for Senna (Everworld, #1), Katherine Applegate 
There is a place that shouldn't exist. But does. And there are creatures that shouldn't exist. But do. Welcome to a land where all of your dreams and nightmares are very real—and often deadly. Welcome to Everworld.
David's life was pretty normal. School. Friends. Girlfriend. Actually, Senna was probably the oddest aspect of his life. She was beautiful. Smart. But there was something very different about her. Something strange.
And on the day it began, everything happened so quickly. One moment, Senna was with him. The next, she was swallowed up by the earth, her screams echoing from far, far away. David couldn't just let her go. Neither could the others. His friends—and hers. So, they followed. And found themselves in a world they could have never imagined.
Now they have to find Senna and get home without losing their lives. Or their minds. Or both…
Oof…"I'm not like other girls" characters AND a girl being used as nothing more than a plot device? (I mean, I could be wrong, but…) Count me out.
VERDICT: LET GO
10. True Colors (The Masks, #1), Melissa Pearl
Caitlyn Davis always cruised through life, not being the type to ruffle feathers or involve herself in high school drama. That is, until a chance encounter with a strange, homeless man changes everything.
Suddenly, Caitlyn has the ability to see behind people's masks. She discovers that her life isn't as simple as she imagined and high school is filled with secrets…some very sinister ones.
Unable to ignore her new gift, Caitlyn embarks on a mission to learn why one of her friends suddenly appears terrified, but masks her fear with a bright, smiling veneer. Will Caitlyn's new ability lead her into hot water? Or is her new found vision a blessing that will expose her friends' true colors?
Her quest will lead Caitlyn to lose friends, stand up for those in need, and even find love.
At Palisades High School every face tells a story…
Hey, this could be pretty interesting. I'm still in, I think.
VERDICT: KEEP
RESULTS: 
BOOKS KEPT: 6
BOOKS LET GO: 4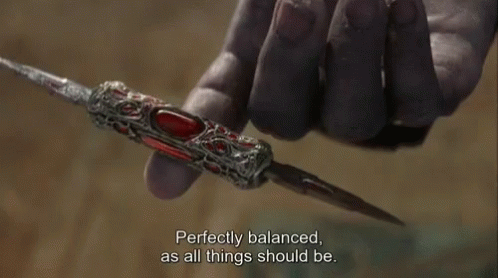 Weeeeell…not perfectly balanced, but nicely balanced all the same.
Thus ends my first successful TBR culling!
Today's song, in honor of what would have been David Bowie's 72nd birthday (January 7), and the 4 year anniversary of his death return to Mars:
[cries in the corner] [cries even more when I realize that they're going to release a song per week for six weeks, all redone versions of earlier Bowie songs]
That just about wraps up this post! Have a lovely rest of your day!