Happy Tuesday, bibliophiles!
Ever since I finished up Dare Mighty Things about a year ago, I've been absolutely ITCHING to read the sequel. I'm excited to say that One Giant Leap was almost better than its predecessor, delving deeper into complex themes while still retaining everything that made book 1 so spectacular.
WARNING: This review contains spoilers for Dare Mighty Things, so if you haven't read it (and plan to), I suggest you turn away right now. In the meantime, click here for my review of book 1!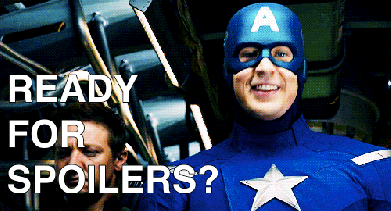 Enjoy this week's review!
One Giant Leap (Dare Mighty Things, #2)
The competition that landed Cassandra Gupta on an exclusive mission into the vast reaches of space is finally behind her. But before her is an extensive mass of trouble.
What appeared to be a mission to explore extraterrestrial life on other worlds turns out to be humanity's entrance into an intergalactic war. Luka, the one other cadet chosen to accompany the more experienced astronauts on the mission, is not who he seems: he is one of the few, extraterrestrial survivors of an unprecedented, near-extinction attack on his species. Now, Cassandra and the others must grapple with their newfound truths, and take action against the vrag, the perpetrators of this intergalactic war. But is it all so black and white?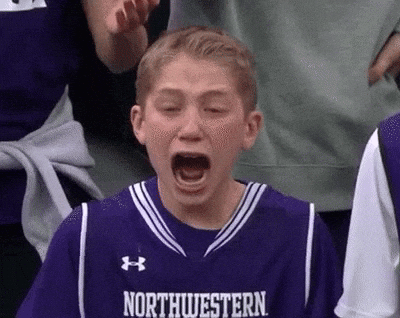 After the absolute whopper of a cliffhanger that Dare Mighty Things left us on, One Giant Leap was a smooth transition into an entirely new novel. Kaczynski dealt with a wildly different subject matter, and her storytelling proved to be just as deft–if not more so–that the previous novel.
Cassandra and Luka had the best chemistry, and I immensely enjoyed spending more time with them. Plus, I'm all for male-female friendships that don't automatically end in romance. Cassandra's asexual, anyway, and though they only touched on this in book 1, I'm still giddy about that representation. 🏳️‍🌈
Kaczynski's handling with the aliens was equally deft. I was worried at first, because we've stumbled onto yet another trope that I positively despise in YA sci-fi…aliens that look exactly like humans, but with a few minor changes in eye color/powers that make them oh-so-special.
I was so afraid that One Giant Leap had fallen into this trap, but Kaczynski explains it an inventive way: Luka's species (I forget what they're called, though I believe it started with an 'M'…oops…) gave themselves genetic modifications in order to blend in with humans on Earth, and therefore look just like them. (Permanently.) So thank you for that reprieve, Mrs. Kaczynski! The vrag as well were very well designed, making for some stunning and gorgeous imagery that I might just want to draw. I'll get back to you all on that one.
Beyond that, One Giant Leap explored the theme of the gray areas that exist during war; in this instance, both species had their reasons for going to war with one another, and one had trouble grappling with who was the "hero" and who was the "villain". And truly, that's how things are in real life; as my teachers have said countless times during my various history classes, history is written by the victors of these wars, and therefore, they're painted as heroes. The losers might have equally reasonable motives, and have gone to similar lengths to get their way. And in reality, there are no clear heroes and villains. So kudos to Kaczynski for tackling this subject matter.
If nothing else, come for the POC/LGBTQ+ representation, stay for the aliens in book 2. All in all, an incredibly satisfying end to a masterful duology. 4.5 stars for this one. 
Today's song:
I watched The Life of Brian on Sunday night, and it was an absolute RIOT. This song's been stuck in my head ever since. Easily the best end to a film in cinematic history.
That just about wraps up this review! Have a lovely day, and take care of yourselves!