Hey there, bibliophiles!
As you can all probably guess from my icon, I love cats, and this tag instantly caught my eye! I found this on Time for Tales and Tea, and the tag was originally created by Kate@ meltingpotsandothercalamities.
First off, I've seen most other people who've participated put in some pictures of their cats, so I thought it would be fitting to put mine in here as well.
This is Padmé; she's incredibly chatty, and has an affinity for clinging to people's left shoulders. Doesn't matter who's shoulder it is, so long as it's the left shoulder. Don't question her.
Here's Anakin, Padmé's younger cousin. He and Padmé are inseparable. He's also an itty bitty little cat, even at about 11 years old.
Finally, here's Hobbes, the newest of the bunch. Most of the time, she acts too dignified to be petted, but when she's affectionate, she's the sweetest little cat around. (In fact, she's sleeping right above me as I write this out.)
Now, onto the tag…
RULES: 
PURR – As cats do this when they're happy or relaxed, what is the book that makes you happiest or relaxed?
Pumpkinheads never fails to give me all the warm and fuzzy feels, no matter how I'm feeling.
SLEEP – What is a book that put you to sleep or was just boring?
Though the cover was deceptively gorgeous, The Light Between Worlds very nearly put me to sleep.
TWITCH WHILE DREAMING – Have you ever dreamt of a book you read?
An after-product of having read this innumerable times ("I lost count at 50," as I used to say), I've definitely dreamt about The Search for WondLa series more than one time.
SEEMS TO PLAY NICE UNTIL THE CLAWS ARE OUT – Which book had the biggest plot twist(s)?
As far as Dare Mighty Things goes…two words: Brace yourself.
CUDDLES – Which book character would you give a hug to?
Without question, March from the Smoke Thieves duology. After all that he's been through, he's fully deserving of it. 💖
CAT BREEDS – What are your favorite books?
Frankenstein, the Arc of a Scythe trilogy, the Heart of Iron duology, anything by Ray Bradbury, and Like a Love Story, to name a few.
GETTING THE CAT – How did you find your favorite book(s)?
Most of my favorite books have been recommendations from Goodreads, but just as often, I'll find them hidden between the shelves in libraries or advertised in the back of other books.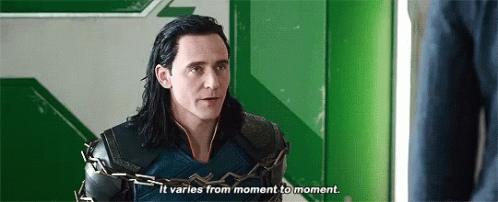 THE VET'S OFFICE – Your least favorite book:
I know I've talked ranted about Smokeless Fire, Red Queen, and The Witch of Blackbird Pond innumerable times, and I don't wish to be redundant, so I'll try out one of my much-loathed DNFs…
OH. OH. I forgot this book existed for a minute there…
YIKES. The corny names. The cringy, fake slang. The timeline. God, Earth Girl really was something of a train wreck…
BEING IN PLACES THEY SHOULDN'T – Least favorite cliché:
If I had to pick…most definitely love triangles. Much of the time, they only serve to muddy the existing plot with unnecessary angst and bickering. I won't be sad to see them phase out of YA literature. I sure hope they do.
THE GOOD OLD CARDBOARD BOX – Most underrated book series?
AAH! Without question, the Faloiv series! (consisting of A Conspiracy of Stars and An Anatomy of Beasts) I doubt I'll ever find another series with this amount of attention to detail in the worldbuilding.
I tag anyone who wants to participate! 
Today's song:
That just about wraps up this tag! Have a wonderful rest of your day, and take care of yourselves!