Happy Tuesday, bibliophiles!
When we first started doing social distancing, I spent waaaaaaay too long on Libby trying to find books to borrow on my Kindle. I had kept The Scorpion Rules on my TBR for a while, and I'd forgotten about it until I checked it out. My expectations were low to average, but this novel truly sets itself apart in the YA dystopian genre!
Enjoy this week's review!
The Scorpion Rules (Prisoners of Peace, #1)
For most of her life, Greta Stuart has known her fate would be an early death. As the Crown Princess of her nation, which grew out of what was once Canada, she is held hostage with all of the children of nobility in the Precepture. If their parents' nations remain at peace, their children survive. If they go to war, their children will be executed.
Now 16, Greta has become used to life among the other fellow hostages, the Children of Peace. But when Elian, the son of a new, American nation is introduced into their Precepture, the equilibrium is thrown off-balance. He seems determined for punishment, weathering torture at the hand of their robot arbitrators and openly defying the natural order set in place. Greta soon realizes that there must be some reason that Elian willingly suffers through the scars, and begins to question the authority that holds control of whether she will survive past the age of 18.
As the Precepture falls victim to the forces of Elian's nation, Greta's fate falls ever closer. But the odds of survival, as she soon learns, are greater than she once thought…
I'll admit that I was somewhat desperate when I checked this one out from the Kindle library. Judging from the lowish rating on Goodreads (3.41) and some of the one-star reviews, I went in expecting to be disappointed. But I was so surprised to find every single trope in YA dystopia delightfully subverted!
The premise, in and of itself, was fairly original when it comes to dystopia, and it was incredibly well executed. The world-building was complex, but luckily didn't fall victim to excessive info-dumping. There was clearly so much care in making a seemless, futuristic world (400 years in the future), and every detail was well thought out and well-written.
On the subject of subversion of tropes, let's talk about that love triangle, too.
Now, you all know how much I despise love triangles. This was another element that I expected to be severely put off by, but to my surprise, the exact opposite of what the synopsis hints at ends up happening. The description's wonderfully tricky, in that way–you're expecting Elian to be the love interest, right?
WRONG! A few *things* do occur between Greta and Elian, but nothing that merits a relationship. I won't spoil who Greta ends up with, but I absolutely loved it. And on that subject, A+ for the LGBTQ+ representation! (Greta is bisexual, and there is a wlw relationship in the book.)
On that subject, the characters were certainly well-written. My only issue is that there were so many Children in the Precepture that I tended to forget about some of them. Great chemistry, overall.
My only major problem in the novel was Talis, the main villain. He's pegged as the AI overlord of this futuristic world, and yet, he acts like anything but. I get it, some of his quotes were totally hilarious, but it ended up distracting from the fact that he was the one responsible for the ruthless system that the Children of Peace have been forced into. All in all, he felt like more of a Disney villain than a robot overlord, and I hate to say that I don't mean that as a compliment.
Overall, a surprise-filled dystopian novel that sets itself apart from the rest of the genre! Solid four stars for me!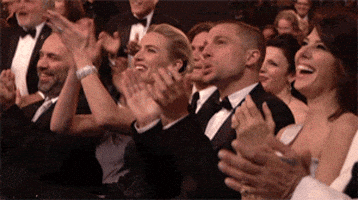 The Scorpion Rules is part of a duology, concluding with The Swan Riders. (NOOOOOOOOO, IT'S NOT AVAILABLE ON THE KINDLE LIBRARY…[sobs])
Today's song:
Yep. It's that Milkshake. THAT MILKSHAKE. THEY COVERED IT.
I LOVE IT SO MUCH
That's it for this week's Book Review Tuesday! Have a wonderful rest of your day, and take care of yourselves!