Happy Monday, bibliophiles!
Goodreads Monday is a weekly meme created by Lauren's Page Turners. All you have to do to participate is pick a book from your Goodreads TBR, and explain why you want to read it.
This one's been on my TBR for quite a long time, and it seems like a classic YA dystopia, right when the subgenre was just getting started. It should be entertaining, if nothing else.
Let's begin, shall we?
GOODREADS MONDAY (4/20/20)–UGLIES by Scott Westerfeld
Tally is about to turn sixteen, and she can't wait. In just a few weeks she'll have the operation that will turn her from a repellent ugly into a stunning pretty. And as a pretty, she'll be catapulted into a high-tech paradise where her only job is to have fun.
But Tally's new friend Shay isn't sure she wants to become a pretty. When Shay runs away, Tally learns about a whole new side of the pretty world– and it isn't very pretty. The authorities offer Tally a choice: find her friend and turn her in, or never turn pretty at all. Tally's choice will change her world forever…
So why do I want to read this? 
I'm not super compelled by this one, but hey–classic YA dystopia. I think Uglies came along even before The Hunger Games and Divergent and such, so it might even be one of the series that kickstarted the subgenre. Now, I see the kind of plot everywhere, but it'll be interesting to see where it all seemed to sprout from. If anything, it'll be entertaining–nothing super meaty or anything, lots of thinly veiled metaphors and whatnot. My expectations are lowish, but I think Uglies could be fun. It was probably pretty groundbreaking for its time, as with the aforementioned titles.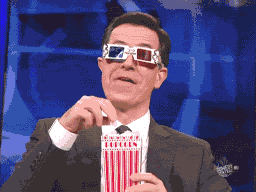 I think Uglies, along with the other three books, are available on the Kindle library, so I might have something to binge after the other few books I have lined up to read. I dunno.
Today's song:
That's it for this week's Goodreads Monday! Have a wonderful rest of your day, and take care of yourselves!