If there's one thing I love as much as books and reading, it's probably music. I was raised in a family of wonderful music nerds, and as a result, music has grown to be an integral aspect of my life.
And so, it always brings me a rush of joy whenever I find music references hidden inside books I love, and by proxy, authors with similar musical taste. I thought I might compile a few of my favorite books with music references in them, just for fun.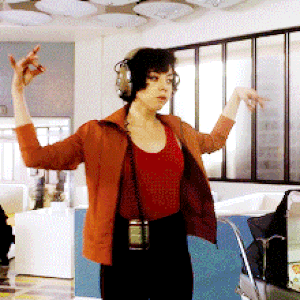 Artists referenced: David Bowie, brief joke about Wilco/Jeff Tweedy
I mean, one can sort of tell from the get-go that this book is very Bowie-centric; The title itself (a reference to a lyric from "Changes"), and the Aladdin Sane lightning bolt in the 'I' in "Fascinations". (On another edition, it shows Noah with the bolt across his face, just like the Aladdin Sane album cover!) Other than that, there's a continual respect for Bowie throughout the novel. Other than the general wondrousness of the novel, I'm just glad to see that someone else holds Hunky Dory as highly as I do.
Also, the mention of Wilco is very brief, but it was still pretty funny to see. Even if it was poking fun at them.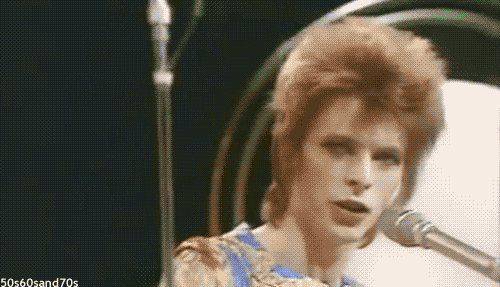 2. The Hazel Wood, Melissa Albert
Artists referenced: The Beatles, Nirvana, T.Rex, (!!!), David Bowie
Though music doesn't play (no pun intended) as big a role in The Hazel Wood as it does in some of the others in this post, there's wonderful references aplenty in this one, from a minor character being described as reminiscent of David Bowie to a discordant, chaotic scene in which the main villain sings an off-key rendition of "Yellow Submarine". Also, I'm frankly so impressed that Albert slipped in a T.Rex reference in there. COME. ON. That's the deep cut to end all deep cuts!
3. The Final Six and The Life Below, Alexandra Monir
Artists referenced: Radiohead
Weirdly enough, though I'd heard Radiohead here and there before reading The Final Six,  but seeing the reference was ultimately what convinced me to listen to Radiohead! This is easily some of the best utilization of references I've seen in a novel, period. First off, in The Final Six, there's a particularly chilling scene in which Beckett, the main antagonist, glimpses Naomi sneaking around, and after a tense conversation, he sings part of "Paranoid Android." ("When I am king, you will be first against the wall/With your opinion, which is of no consequence at all…") Already veeeery spooky, but the song's title hints that Beckett knows more than what he let on. (No spoilers)
In The Life Below, Monir also uses "Sail To The Moon"–in particular, its musical structure–as the center point of one of the main subplots in the novel. And boy, it's FASCINATING.
4. The Looking Glass, Janet McNally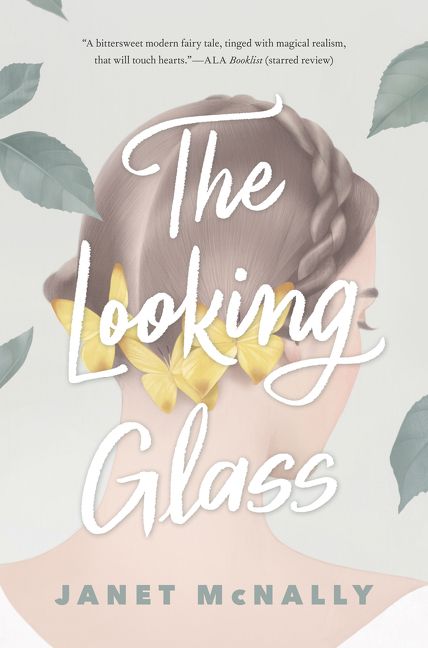 Artists referenced: St. Vincent, David Bowie, Fleetwood Mac (I don't really care about the latter at all, but hey)
Another dip into the realm of magical realism!
Music plays a semi-important role in this one, as part of the novel is set on a road trip; there's a running joke where Sylvie's friend's brother (I can't remember his name for the life of me) listens to one specific artist in the car for the month. His pick of the month is Fleetwood Mac; there's a line (which I can't find) where Sylvie makes a remark something along the lines of "why can't we listen to something good, like David Bowie?" to which the other character responds that he'd already listened to him for all of April. And though the St. Vincent reference was brief, McNally perfectly captures the nature of her music.
5. Ziggy, Stardust, and Me, James Brandon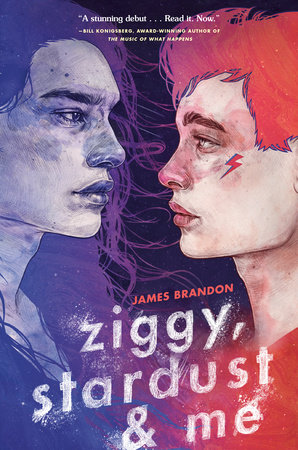 Artists referenced: David Bowie, Pink Floyd
Again, another Bowie-centric book. I related to this one in particular because Bowie is Jonathan (the main character)'s hero; the book is set in 1973, so it's at the heyday of his Ziggy Stardust era. As someone who similarly worships him, this novel hit the sweet spot for me. There's also a wonderful scene where Jonathan and Web soundtrack a school presentation with Pink Floyd's "Time", easily my personal favorite of their songs.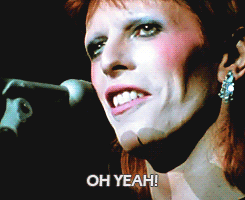 HONORABLE MENTIONS: 
So what do you lovely people think? What are some music references in literature that you love? Tell me in the comments! 
Since I've already posted today, head over to today's Goodreads Monday to see today's song.
Have a wonderful day, and take care of yourselves!