Happy Friday, everyone! I hope today finds you all safe and healthy. 💕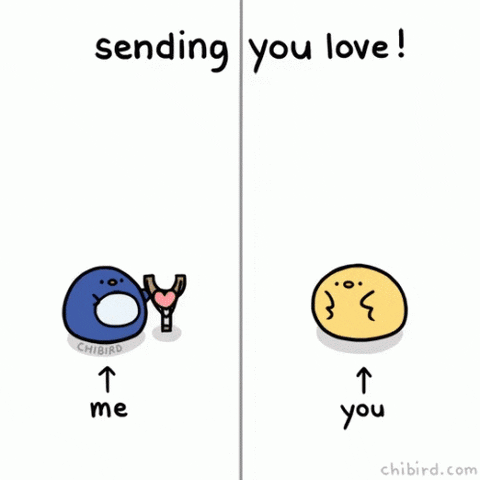 Anyway, I figured today would be a good day to do another round of *spring* cleaning for my gargantuan TBR list. I've now decided to stick with choosing the shelf to clean by means of a random number generator, and it's landed on one of my oldest shelves, so this should be an interesting installation…
The Rules
1. Go to your Goodreads To-Read shelf
 2. Order on ascending date added.
 3. Take the first 5 (or 10 if you're feeling adventurous) books.
 4. Read the synopsis of the books.
 5. Time to Decide: keep it or should it go
1. Destiny's Fire, Trisha Wolfe 
It's the year 2040, and sixteen-year-old Dez Harkly is one of the last of her kind-part of a nearly extinct race of shape-shifters descended from guardians to the Egyptian pharaohs. Her home and her secret are threatened when the Council lowers the barrier, allowing the enemy race to enter the Shythe haven. As the Narcolym airships approach, Dez and her friends rebel against their Council and secretly train for battle. Not only is Dez wary of war and her growing affection for her best friend Jace, she fears the change her birthday will bring. When Dez's newfound power rockets out of control, it's a Narcolym who could change her fate…if she can trust him. Dez's guarded world crumbles when she discovers why the Narcos have really come to Haven Falls, and she's forced to choose between the race who raised her and the enemy she's feared her whole life.
Oof…the cover made me nervous from the get-go, but this sounds painful…
VERDICT: LET GO
2. The Last Princess, Galaxy Craze
A series of natural disasters has decimated the earth. Cut off from the rest of the world, England is a dark place. The sun rarely shines, food is scarce, and groups of criminals roam the woods, searching for prey. The people are growing restless. When a ruthless revolutionary sets out to overthrow the crown, he makes the royal family his first target. Blood is shed in Buckingham Palace, and only sixteen-year old Princess Eliza manages to escape. Determined to kill the man who destroyed her family, Eliza joins the enemy forces in disguise. She has nothing left to live for but revenge, until she meets someone who helps her remember how to hope-and love-once more. Now she must risk everything to ensure that she does not become… The Last Princess.
Eh…really not on board with this anymore.
VERDICT: LET GO
3. Struck, Jennifer Bosworth
Mia Price is a lightning addict. She's survived countless strikes, but her craving to connect to the energy in storms endangers her life and the lives of those around her.
Los Angeles, where lightning rarely strikes, is one of the few places Mia feels safe from her addiction. But when an earthquake devastates the city, her haven is transformed into a minefield of chaos and danger. The beaches become massive tent cities. Downtown is a crumbling wasteland, where a traveling party moves to a different empty building each night, the revelers drawn to the destruction by a force they cannot deny. Two warring cults rise to power, and both see Mia as the key to their opposing doomsday prophecies. They believe she has a connection to the freak electrical storm that caused the quake, and to the far more devastating storm that is yet to come.
Mia wants to trust the enigmatic and alluring Jeremy when he promises to protect her, but she fears he isn't who he claims to be. In the end, the passion and power that brought them together could be their downfall. When the final disaster strikes, Mia must risk unleashing the full horror of her strength to save the people she loves, or lose everything.
The usual suspects of YA dystopia tropes are all here, but the concept of Mia as a "lightning" addict still intrigues me. I think I might stick it out for this one.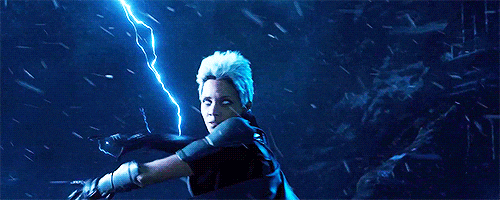 VERDICT: KEEP
4. Auracle, Gina Rosati 
16 year old Anna Rogan has a secret she's only shared with her best friend, Rei; she can astrally project out of her body, allowing her spirit to explore the world and the far reaches of the universe.
When there's a fatal accident and her classmate Taylor takes over Anna's body, what was an exhilarating distraction from her repressive home life threatens to become a permanent state. Faced with a future trapped in another dimension, Anna turns to Rei for help. Now the two of them must find a way to get Anna back into her body and stop Taylor from accusing an innocent friend of murder. Together Anna and Rei form a plan but it doesn't take into account the deeper feelings that are beginning to grow between them.
Ooh…this seems fascinating! I don't see astral projection much in YA–or in most books I've read, period–so this could be really creative, if executed well enough.
VERDICT: KEEP 
5. Bright Lights, Dark Nights, Stephen Emond 
"This is my spot," Naomi said. "You can't help but dream up here. I'm going to take my baby sis up here when she's older so she can dream, too. You can see the whole world from up here."
I could only see Naomi.
Walter Wilcox has never been in love. He just wants to finish high school under the radar with his 2.5 friends and zero drama. And then there's Naomi Mills, an adorably awkward harpist with a habit of saying the wrong thing at the right time.
It's inevitable that they're going to get together…but they're also on the unavoidable path to being torn apart.
First love meets first fights in this timely, honest, and heartbreaking story about race and relationships by acclaimed author Stephen Emond (Happyface).
From the get-go, I love the art style from the cover (this one's a graphic novel), and beyond that, I'm interested to see how they blend this teenage love story with the topic of race.
VERDICT: KEEP
6. One of the Guys, Lisa Aldin
Tomboy to the core, Toni Valentine understands guys. She'll take horror movies, monster hunts and burping contests over manicures. So Toni is horrified when she's sent to the Winston Academy for Girls, where she has to wear a skirt and learn to be a lady while the guys move on without her.
Then Toni meets Emma Elizabeth, a girl at school with boy troubles, and she volunteers one of her friends as a pretend date. Word spreads of Toni's connections with boys, and she discovers that her new wealthy female classmates will pay big money for fake dates. Looking for a way to connect her old best friends with her new life at school, Toni and Emma start up Toni Valentine's Rent-A-Gent Service.
But the business meets a scandal when Toni falls for one of her friends–the same guy who happens to be the most sought-after date. With everything she's built on the line, Toni has to decide if she wants to save the business and her old life, or let go of being one of the guys for a chance at love.
Though I'm glad to see the "Then she meets [insert name of Attractive Male™️]" trope flipped on its head in the synopsis, this one isn't keeping my attention anymore.
VERDICT: LET GO
7. That Time I Joined the Circus, J.J. Howard
Lexi Ryan just ran away to join the circus, but not on purpose.
A music-obsessed, slightly snarky New York City girl, Lexi is on her own. After making a huge mistake–and facing a terrible tragedy–Lexi has no choice but to track down her long-absent mother. Rumor has it that Lexi's mom is somewhere in Florida with a traveling circus.
When Lexi arrives at her new, three-ring reality, her mom isn't there . . . but her destiny might be. Surrounded by tigers, elephants, and trapeze artists, Lexi finds some surprising friends and an even more surprising chance at true love. She even lucks into a spot as the circus's fortune teller, reading tarot cards and making predictions.
But then Lexi's ex-best friend from home shows up, and suddenly it's Lexi's own future that's thrown into question.
With humor, wisdom, and a dazzlingly fresh voice, this debut reminds us of the magic of circus tents, city lights, first kisses, and the importance of an excellent playlist.
I mean…fairly original, but this one isn't capturing my attention anymore, either. Also, the name "Lexi Ryan" just tweaks me for reasons I can't put my finger on.
VERDICT: LET GO
8. Kissing in America, Margo Rabb
In the two years since her father died, sixteen-year-old Eva has found comfort in reading romance novels—118 of them, to be exact—to dull the pain of her loss that's still so present. Her romantic fantasies become a reality when she meets Will, who seems to truly understand Eva's grief. Unfortunately, after Eva falls head-over-heels for him, he picks up and moves to California without any warning. Not wanting to lose the only person who has been able to pull her out of sadness—and, perhaps, her shot at real love—Eva and her best friend, Annie, concoct a plan to travel to the west coast to see Will again. As they road trip across America, Eva and Annie confront the complex truth about love.
I'm not thrilled about some of these tropes, but the friendship/road trip dynamic seems like a fun way of handling it. I think I'll stick it out.
VERDICT: KEEP
9. Impostor, Susanne Winnacker
TESSA IS A VARIANT, able to absorb the DNA of anyone she touches and mimic their appearance. Shunned by her family, she's spent the last two years training with the Forces with Extraordinary Abilities, a secret branch of the FBI.
When a serial killer rocks a small town in Oregon, Tessa is given a mission: she must impersonate Madison, a local teen, to find the killer before he strikes again.
Tessa hates everything about being an impostor – the stress, the danger, the deceit – but loves playing the role of a normal girl. Disguised as Madison, she finds friends, romance, and the kind of loving family she'd do anything to keep.
Amid action, suspense, and a ticking clock, this super-human arrives at a very human conclusion: even a girl who can look like anyone struggles the most with being herself.
OH, YEAH. SO IN. SO. IN.
VERDICT: KEEP
10. Revolution 19, Gregg Rosenblum
Twenty years ago, the robots designed to fight our wars abandoned the battlefields. Then they turned their weapons on us.
Only a few escaped the robot revolution of 2071. Kevin, Nick, and Cass are lucky —they live with their parents in a secret human community in the woods. Then their village is detected and wiped out. Hopeful that other survivors have been captured by bots, the teens risk everything to save the only people they have left in the world—by infiltrating a city controlled by their greatest enemies.

Mmm…nah. Looks like the same, post-apocalyptic plot that's been regurgitated over and over. Meh.
VERDICT: LET GO
Results: 
KEPT: 5
LET GO: 5 
Another 50/50 split. Can't tell if that's a good sign or not.
Today's song:
ONE WEEK 'TIL MAKING A DOOR LESS OPEN!
That's it for this Down the TBR Hole! Have a wonderful rest of your day, and take care of yourselves!