Happy Friday, bibliophiles!
I found this tag over at Leigh Hecking's blog, and I figured it would be a good tag for right now–since we can't travel in quarantine, why not travel to all sorts of amazing places in books?
Okay, I know how corny that sounded, but really, I swear books have a property to magically transport you anywhere, if the writing's good enough. I was reading The Black Witch yesterday, and I swear that the imagery made me smell freshly fallen rain on the grass. OOH.
Aaaaaanyway, this tag was created by Reading by Starlight.
THE RULES:
Mention the creator of the tag and link back to original post [Alexandra @ Reading by Starlight].
Thank the blogger who tagged you.
Answer the 10 questions below using any genre.
Tag 5+ friends.
SECRETS AND LIES: A book set in a small, sleepy town
Salem isn't necessarily "sleepy," but how it's depicted in How to Hang a Witch certainly gives off those vibes.
SALT AND SAND: A book with a beachside community
Hey, Summer of Salt even has salt in the title! What a lovely book 💗
HERE THERE BE DRAGONS: A book with a voyage on the high seas
I need to go back and re-read Daughter of the Pirate King at some point, I remember loving it…
TREAD LIGHTLY: A book set down a murky river or jungle
Nothing creepier than a jungle on an alien planet, right? I thoroughly enjoyed every minute of A Conspiracy of Stars. 
FROZEN WASTES: A book with a frost-bitten atmosphere
Even the Darkest Stars should instantly take the cake here. After all, it's inspired by some of the early expeditions of Mt. Everest.
THE BOONIES: A book with rough or isolated terrain
The Pioneer has such a strange and fascinating–as well as uncharted by humans–landscape that I loved exploring.
HINTERLANDS AND COWBOYS: A book with a western-esque setting
…Um, I can't think of anything that I've read off the top of my head…might have to skip this one…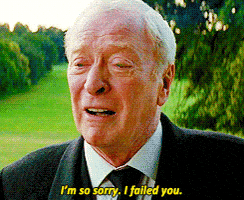 LOOK LIVELY: A book set across sweeping desert sands
I read We Hunt the Flame last summer, and my memory's a little shaky, but I loved it!
WILD AND UNTAMED: A book set in the heart of the woods
I still don't understand why Cursed has such a low rating, I found it such a riveting reimagining of Arthurian legend.
WILDEST DREAMS: A whimsical book shrouded in magic
I just finished The Black Witch…AND I'M ABSOLUTELY SHOOK. EXPECT A REVIEW IN THE NEXT FEW WEEKS OR SO.
I tag: 
And anyone else who wants to participate! Have fun!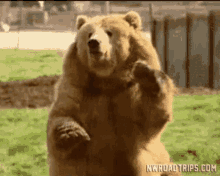 Today's song:
MAKING A DOOR LESS OPEN IS HERE! Definitely expect a review of this one soon…
That's it for this book tag! Have a wonderful rest of your day, and take care of yourselves!