Happy Sunday, bibliophiles!
It's been like this for a while, but the feeling of all of the weeks blurring together has really started to set in. Things that feel miles away only happened a matter of weeks ago, and the few dates I've either dreaded or have been really excited for have really started to creep up. It's a quarantine blessing and a curse, really.
That being said, other than the general monotony of online school, it's been a good week. I listened to a lot of music (both actually new and new to me), read some good books, and reached–and surpassed–my Camp NaNo WriMo goal of 110,00 words! I also finished Fargo [incomprehensible screeching] and watched Rear Window, and the weather's been wonderfully spring-y. Can't complain. And there's only TWO DAYS until Aurora Burning arrives! I preordered it a few months back, so hopefully I'll get it in the mail sometime next week…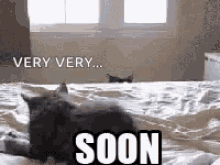 Oh, and this happened…
W H O A
WHAT I READ THIS WEEK: 
Kissing in America–Margo Rabb (⭐️⭐️⭐️.5)
Reverie–Ryan La Sala (⭐️⭐️⭐️.5)
How to Hang a Witch–Adriana Mather (⭐️⭐️⭐️.75, rounded up to ⭐️⭐️⭐️⭐️)
The Black Witch–Laurie Forest (⭐️⭐️⭐️⭐️.25)
POSTS AND SUCH: 
SONGS: 
CURRENTLY READING/TO READ NEXT WEEK: 
The Bluest Eye–Toni Morrison (for school)
Pretty Monsters–Kelly Link
Today's song:
That's it for this week in blogging! Have a wonderful rest of your day, and take care of yourselves!