Happy Monday, bibliophiles!
I found this wonderful tag over at Brianna's Books and Randomness. The tag was originally created by Bree Hill as the Get to Know the Romance Reader Tag, and The Book Pusher made it into the fantasy version here. Though I'm more of a sci-fi fan, fantasy was my first love as far as book genres, and I still love the genre today.
Let's begin, shall we?
WHAT IS YOUR FANTASY ORIGIN STORY? (First fantasy novel you read)
I can't quite pinpoint the exact first fantasy book I read, but one of the first was most definitely The BFG. I have especially fond memories of reading this one. My brother gave me all of his Roald Dahl books a while back, and I've added to the collection and kept them all on my shelves ever since.
IF YOU COULD BE THE HERO/HEROINE IN A FANTASY NOVEL, WHO WOULD WRITE IT, AND WHAT IS ONE TROPE YOU WOULD INSIST ON BEING IN THE STORY?
Hmm…
I think I'd like to have Marie Lu write this fantasy story. Absolutely no guarantees of a happy ending, but her lush writing style and characters would ensure that there would never be a dull moment. As far as tropes, I'd definitely want some sort of misfit-filled, found family team kind of dynamic. As someone who's had to do a lot of searching to find where I fit in, this trope/theme speaks to me quite a bit.
WHAT IS A FANTASY YOU'VE READ THIS YEAR THAT YOU WANT MORE PEOPLE TO READ?
Especially with what's going on in the U.S. and elsewhere, The Black Witch is not only a lushly written novel, but one that explores themes of defying racism and xenophobia.
WHAT IS YOUR FAVORITE FANTASY SUBGENRE? WHAT SUBGENRE HAVE YOU NOT READ MUCH FROM?
I'm not sure if I have a favorite subgenre of fantasy, per se, but I enjoy reading paranormal fantasy, though there's a plethora of books in that genre that have gone terribly awry. I suppose I haven't read much high/epic fantasy, but I've enjoyed books like The Smoke Thieves, so maybe it'll do me some good to read more of it.
WHO IS ONE OF YOUR AUTO-BUY FANTASY AUTHORS?
Though I've never actually bought any of her novels (I borrowed them from the library), Sarah Maria Griffin would definitely fit the bill. If she comes out with anything else soon…SHUT UP AND TAKE MY MONEY…
HOW DO YOU TYPICALLY FIND FANTASY RECOMMENDATIONS? (Goodreads, YouTube, Podcasts, Instagram, etc.)
I usually find my recommendations by way of Goodreads, and sometimes from my fellow bloggers.
WHAT IS AN UPCOMING FANTASY RELEASE YOU'RE EXCITED FOR?
I am ECSTATIC to read The Burning Kingdoms! It comes out in late August of this year, and I requested an eARC of it on Edelweiss, so…🤞
WHAT IS ONE MISCONCEPTION ABOUT FANTASY YOU WOULD LIKE TO LAY AT REST?
I suppose I'd say that there isn't much that makes a book fantasy/not fantasy. There's really no limits to the genre–anything from supernatural occurrences to royal conflict can be considered fantasy, really. Each reader has their own definition, but in terms of content, it's a fairly fluid genre.
IF SOMEONE HAD NEVER READ A FANTASY BEFORE AND ASKED YOU TO RECOMMEND THE FIRST 3 BOOKS THAT COME TO MIND AS PLACES TO START, WHAT WOULD THOSE RECOMMENDATIONS BE?
First, I'd say Shadow and Bone, for its lush worldbuilding and unforgettable characters.
Second, I would highly recommend The Young Elites for the incredible writing, the gripping plot, and again–unforgettable characters. Can't go wrong with Marie Lu.
Last, I would recommend Three Dark Crowns for the complex plot and the gripping action and intrigue.
WHO IS THE MOST RECENT FANTASY READING CONTENT CREATOR THAT YOU WOULD LIKE TO SHOUT OUT?
For this tag, I'd like to shout out Classy x Book Reviews! Though they read a variety of novels besides fantasy, I can always count on their reviews being sincere and in depth. 🙂
I TAG ANYONE WHO WANTS TO PARTICIPATE!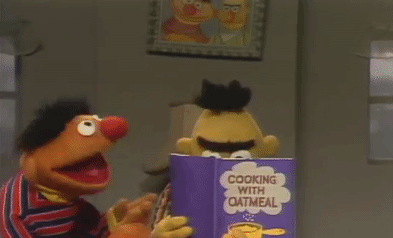 Since I've already posted today, head over to today's Goodreads Monday to see today's song.
That's it for this book tag! Have a wonderful rest of your day, and take care of yourselves!