Happy Monday, bibliophiles, and happy Pride Month! 🏳️‍🌈
I'm going to try and do some more for Pride all through June–I'll probably do some weekly recommendations, but I'll start later in the week. I'm going to try and focus my Goodreads Mondays on LGBTQ+ books as well (starting with this one!). I've also started to get some eARCs ready–one of which is LGBTQ+–so I'll be reviewing those once I read them!
Goodreads Monday is a weekly meme created by Lauren's Page Turners. All you have to do to participate is pick a book from your Goodreads TBR, and explain why you want to read it.
This one came out very recently, and not only does it have stellar representation (POC/Muslim/LGBTQ+), it sounds like an adorable, enemies-to-lovers rom-com!
Let's begin, shall we?
GOODREADS MONDAY (6/1/20)–THE HENNA WARS by Adiba Jaigirdar
When Nishat comes out to her parents, they say she can be anyone she wants—as long as she isn't herself. Because Muslim girls aren't lesbians. Nishat doesn't want to hide who she is, but she also doesn't want to lose her relationship with her family. And her life only gets harder once a childhood friend walks back into her life.
Flávia is beautiful and charismatic and Nishat falls for her instantly. But when a school competition invites students to create their own businesses, both Flávia and Nishat choose to do henna, even though Flávia is appropriating Nishat's culture. Amidst sabotage and school stress, their lives get more tangled—but Nishat can't quite get rid of her crush on Flávia, and realizes there might be more to her than she realized.
SO WHY DO I WANT TO READ THIS?
Oh my goodness I NEED to get my hands on this!
YA has made some incredible strides with representation in the last decade, with many LGBTQ+, POC, and Muslim characters now at the forefront. Not only does this novel feature a wlw romance, both protagonists are POC (Nishat is Bangladeshi, and Flávia is biracial), and the plot also seems to deal with the subject of cultural appropriation. Especially in times like these, this is such an important theme to be discussed, so thank you to Adiba Jaigirdar for writing a book that deals with this topic!
And other than that…I am a total sucker for enemies-to-lovers rom-coms. I mean, you all know how much I love Carry On. It's a YA trope–and a trope in general–that I don't mind at all, and that I enjoy reading a lot. Don't get me wrong–there's always the chance that it will be executed poorly, but when it's done well, I love it. So of course I want to read this novel.
Oh, and can we talk about how adorable that cover art is? 😍
In short, The Henna Wars sounds like the perfect blend of rom-com and tackling social issues. Count me in!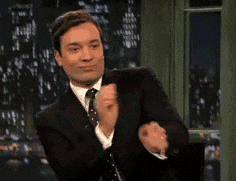 Today's song:
This song brings back such good memories for me…I heard it a lot in the car as a kid, and now, I always associate it with being little.
That's it for today's Goodreads Monday! Have a wonderful rest of your day, and take care of yourselves!