Happy Wednesday, bibliophiles!
General Edelweiss+ update…so apparently, Macmillan is only accepting eARCs from Netgalley now, so that eliminated most of my requests, so…whee…
Most of my eARCs have been from more indie publishers anyway; personally, it's probably a good thing–if it's a good eARC, I feel great about being able to spread the word about them. Especially when they're as good as Elatsoe.
Again, I CAN'T WAIT for this one to be released! Though there was a brief lull in the middle, Elatsoe not only boasts stellar representation, but a thrilling paranormal tale!
Enjoy this eARC review!
Elatsoe–Ellie for short–lives in an alternate America, where the beasts of myth and legend roam the world, and ghosts are not so far away. Like Kirby, the ghost of her old dog, who she has now trained to follow her wherever she goes. Ellie herself can also raise the dead, and communicate with spirits.
But her skills, as she soon finds out, will be put to the test sooner than she ever thought. When her cousin is murdered, she and her family arrive at the scene, only to find that his killer hides in a picturesque Texas town, and that he may be hiding secrets that may spell disaster for the town's residents. Will Ellie be able to uncover the truth before town falls into supernatural ruin?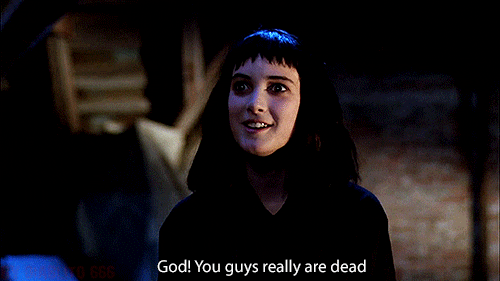 Thank you to Edelweiss+ and Levine Querido/Chronicle Books for giving me this eARC in exchange for an honest review!
The premise already excited me, but in all respects, Elatsoe is a fantastic, paranormal murder mystery!
First off, REPRESENTATION! Elatsoe is an incredible #OwnVoices story–both the author and the protagonist are Lipan Apache, and the protagonist is also confirmed to be asexual. I hardly ever see asexual representation in literature, and so I'm so excited to see that such stories are coming into the spotlight.
This novel strikes the perfect balance between the spooky paranormal and a murder mystery. The worldbuilding of this alternate America is absolutely stellar as well; most aspects of it are deftly explained without an excess of info-dumping. Darcie Little Badger introduces all sorts of fascinating creatures, and weaves them seamlessly into alternate America.
Going off of this, my favorite aspects–and my favorite scene–was that of the ghosts. Not only is Kirby adorable, but there's a beautiful scene in which Ellie stumbles into a ghost sea, filled with trilobites, whales, and all manner of prehistoric creatures. The writing is lush and gorgeous, beautiful and immersive. And I'm a sucker for prehistoric critters and marine life, so of course you have my attention with the scene, even if it was fairly brief.
At times, some of the dialogue felt flat, causing a bit of a lull at the halfway mark, but I'm glad to say that it quickly picked up from there. I found myself completely immersed in the supernatural murder mystery, and after said dull spot, I enjoyed it from start to finish. Darcie Little Badger made so many creative choices that made Elatsoe all the more original, making for a supernatural story unlike any other.
All in all, a brilliant and creative #OwnVoices paranormal murder mystery. 4 stars!
Release date: August 25, 2020
Today's song:
That's it for this eARC review! Have a wonderful rest of your day, and take care of yourselves!