Happy Tuesday, bibliophiles!
I hope you're all having a good day. I had a lovely hike yesterday, and just a spectacular day in general…and I FINISHED THE FIRST DRAFT OF MY WIP.
I FINISHED MY FIRST DRAFT! THIS IS THE FIRST OF MY IDEAS THAT I'VE ACTUALLY BOTHERED TO WRITE OUT IN FULL!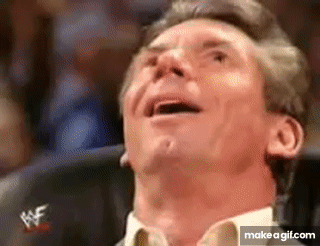 So that was certainly a bright spot.
Now, back to our scheduled program…
I found this book on Queer Books for Teens, and the fact that it was a) sci-fi and b) had great LGBTQ+ representation ultimately hooked me. I quickly found it on the Kindle library and read it. But while it boasted great representation, Fourth World failed to meet its ambitious premise.
Enjoy this week's review!
Fourth World (Iamos trilogy, #1)–Lyssa Chiavari
2073. Isaak Contreras struggles to go through the motions of his life on a Martian colony. Two years ago, his father disappeared, leaving him to long for him back in his life. But when he finds an artifact hidden among his father's old possessions, he stumbles upon a conspiracy hidden by the Martian government–one that may answer the question of the humanoid skeleton that the archaeology team dug up on Martian soldier. What they've hidden? A portal to another world, and one that may not be as alien as they believe it to be.
Now stranded in this foreign, dystopian world, Isaak is taken in by Nadin, a girl struggling with an oppressive society of her own. But what they both don't realize is that the ground beneath their feet is not so different as they thought. Will they be able to save both of their worlds?
Let's start off with the good aspects. Our cast of characters is incredibly diverse–virtually all of the characters are POC (Isaak is Latinx, Nadin is POC, and several other POC side characters). Additionally, Isaak is demisexual, and Nadin seems to be on the asexual spectrum. So props to Chiavari for creating a wonderfully diverse cast!
Now…other than that…
[awkward silence]
Eh…
The main problem of Fourth World is that it seemed to get lost within itself. The plot became very convoluted far too quickly, and I found myself losing interest rapidly. There's an interesting, almost cosmic-horror aspect of it (Remember what I said about the humanoid skeleton they dig up?) that was well-executed at the start, but failed to capture my attention as the book went on.
The concept of a past civilization on Mars is fascinating, but I found it poorly executed. There's so much possibility for these kinds of societies, but alas, it fell into the trap that all too many sci-fi YA novels fall into…
Ah, yes, Aliens™️, but…they're basically just humans with different hair/eye colors. NOT AGAIN…
[Luke Skywalker screaming] "NOOOOOOOOOOOOOO!"
And beyond that, this past civilization is the exact same, overdone, dystopian society. You've got your oppressive class systems, your tyrannical government, and your secret, underground resistance, and the realization to our naïve heroine that the world she's grown up in is far worse than she imagined. At this point, the trope has become so overdone that it doesn't get any emotion out of me anymore. Sometimes, it can creatively done, but in the case of Fourth World, it…just wasn't. Nope.
Overall, Fourth World was an ambitious sci-fi novel, but while it scored points in the diversity department, it crumbled to pieces in most other places. 2 stars.
Fourth World is the first in the Iamos trilogy, followed by New World (book 2, 2018), and One World (book 3, 2020).
Today's song:
Okay, Danny Elfman, I love you, but the fact that you decided not to release this is a crime. A CRIME.
That's it for this week's Book Review Tuesday! Have a wonderful rest of your day, and take care of yourselves!