Happy Thursday, bibliophiles!
I meant to review this one last week, but since Night Owls and Summer Skies came out right when I got the eARC and I need to get the salt out of my system, I temporarily put it on hold. But worry not, here's the review now, and it's leagues better than the former novel! 😉 Though it wasn't without its flaws, The Quantum Weirdness of the Almost-Kiss was an adorable, friends-to-lovers rom-com.
Let's begin, shall we?
The Quantum Weirdness of the Almost-Kiss–Amy Noelle Parks
Caleb and Evie have been friends since childhood, but while Caleb seeks a romantic relationship with her, Evie thinks she has better things to do than dating. Their paths lead them to a prestigious, math and physics oriented school, where Evie flourishes–both in her academic endeavors, and in her budding relationship with Leo, a boy from her class. But as her talents begin to be noticed, her anxiety shows its face more than ever.
Caleb, meanwhile, is desperate to win Evie over. Now that she's dating Leo, there seems to be no chance of them getting together–even though he almost kissed her 17 separate times. Can they still remain friends, or will Caleb's true feelings tear them apart?
Thank you to Edelweiss+ and Amulet Books/ABRAMS for sending me this eARC in exchange for an honest review!
🚨 THE ADORABLE SIRENS ARE GOING OFF LIKE CRAZY, FOLKS, WE HAVE AN ADORABLE RED ALERT, I REPEAT, AN ADORABLE RED ALERT 🚨
What I'm trying to say is that The Quantum Weirdness of the Almost-Kiss is an incredibly sweet rom-com that's simultaneously cute and handles some tough topics in a very genuine way.
I couldn't help but root for all of the characters! Evie was my personal favorite–we're very different people, to be sure (I mean, she's going to a math-oriented school, so that's already a major divide), but I found her to be an incredibly relatable and poignant character. And although I don't have any experience with an anxiety disorder as she does, the representation of it seemed realistic without info-dumping or being overtly preachy. Caleb was sweet too, and he and Evie had wonderful chemistry. I'm not usually drawn to the friends-to-lovers dynamic in romance, but their relationship was incredibly well-executed.
As much as I loved the characters, there was one thing that bogged down a tiny bit of the novel…
Ladies, gentlemen and others, we've fallen into another love triangle trap.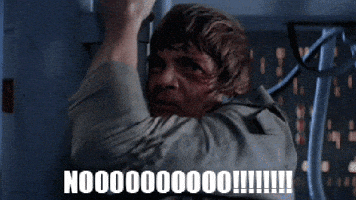 I mean…Leo was okay…but the addition of the love triangle to the story made it frustrating at times, and it was clear from the start that he and Evie weren't meant to be. Even though it was kind of a vehicle for Caleb's personal journey to win Evie back, I still wasn't quite a fan of that aspect. Maybe it's more of an "It's not me, it's you" problem here, since I just despise love triangles in general, but this one was at least more tolerable than most.
Other than that, my only problem about The Quantum Weirdness of the Almost-Kiss was the very end. I can't quite place what made me temporarily lose interest, but the ending felt a little bit rushed for reasons I can't place. Again, maybe it's just me, but I feel like too much was crammed into the last 80% of the novel or so.
But all in all, The Quantum Weirdness of the Almost-Kiss was a sweet and heartfelt romance with genuine and lovable characters. 3.5 stars!
Release date: January 5, 2021
Today's song:
That's it for this eARC review! Have a wonderful rest of your day, and take care of yourselves!