Happy Thursday, bibliophiles! I hope you've all had a lovely week so far.
I changed my icon up a bit–I'm switching from glasses to contacts very soon, and I just had my eye exam yesterday. Even though I've only tried them on once so far, I like them a lot! (Even though the experience of getting them on was…[ahem] interesting…)
Anyway, I recently received this eARC, and for the most part, I enjoyed it immensely! Not only is it a wonderful collection of YA short stories from all sorts of new, #OwnVoices authors, it also serves as a helpful writing guide.
Enjoy this eARC review!
FORESHADOW: Stories to Celebrate the Magic of Reading and Writing YA–Edited by Emily X. R. Pan and Nova Ren Suma
Stories by: Tanya Aydelott, Tanvi Berwah, Gina Chen, Linda Cheng, Mayra Cuevas, Nora Elghazzawi, Desiree S. Evans, Rachel Hylton, Adriana Malachian, Sophie Meridien, Maya Prasad, Flor Salcedo, and Joanna Truman
Introduced by: Melissa Albert, Becky Albertalli, Laurie Halse Anderson, Roshani Chokshi, Gayle Forman, Heidi Heilig, Jandy Nelson, Jason Reynolds, Adam Silvera, Cynthia Leitich Smith, Sabaa Tahir, and Nicola Yoon
Thirteen Short Stories from Bold New YA Voices & Writing Advice from YA Icons
Created by New York Times bestselling authors Emily X. R. Pan and Nova Ren Suma, Foreshadow is so much more than a short story collection. A trove of unforgettable fiction makes up the beating heart of this book, and the accompanying essays offer an ode to young adult literature, as well as practical advice to writers.
Featured in print for the first time, the thirteen stories anthologized here were originally released via the buzzed-about online platform Foreshadow. Ranging from contemporary romance to mind-bending fantasy, the Foreshadow stories showcase underrepresented voices and highlight the beauty and power of YA fiction. Each piece is selected and introduced by a YA luminary, among them Gayle Forman, Laurie Halse Anderson, Jason Reynolds, and Sabaa Tahir.
What makes these memorable stories tick? What sparked them? How do authors build a world or refine a voice or weave in that deliciously creepy atmosphere to bring their writing to the next level? Addressing these questions and many more are essays and discussions on craft and process by Nova Ren Suma and Emily X. R. Pan.
This unique compilation reveals and celebrates the magic of reading and writing for young adults.
⭐︎
Thank you to Edelweiss+ and Workman for giving me this eARC in exchange for an honest review!
Overall, FORESHADOW is a lovely collection of short stories! It's an incredible vessel to spread the word about several up-and-coming YA voices, and I look forward to see what else these authors put out. Not only that, but each story comes with an example of a technique in the writing craft that the short story exemplifies, be it imagery, mood, or plot twists. For those who seek to write YA, this is a must-read.
Since this is a short story collection, I'll break down each of the stories and give a mini-review for each.
FLIGHT–Tanya Aydelott (⭐️⭐️⭐️.75, rounded up to ⭐️⭐️⭐️⭐️)
A poignant and heartbreaking tale of growing up, and the truly special bond that exists between mothers and daughters. This story brimmed with emotion, and though the 3rd-person/present tense POV took me out of it slightly, it was still a beautiful short story.
RISK–Rachel Hylton (⭐️⭐️⭐️.75, rounded up to ⭐️⭐️⭐️⭐️)
Wonderfully absurd. A tale of both the powerful friendship bonds between a group of girls, and of transformation, be it emotionally, or, y'know, mysteriously turning into a lobster. As one does.
SWEETMEATS–Linda Cheng (⭐️⭐️⭐️⭐️.25)
Without a doubt, one of my favorites of the short stories in this collection. A truly chilling twist on the tale of Hansel and Gretel, with a heady dose of the paranormal. The comparison to Guillermo del Toro was well earned, I must say!
GLOW–Joanna Truman (⭐️⭐️⭐️.5)
Though the writing and the POV left something to be desired, this was a solid, genre bending tale–both a sapphic romance in a small town and a trek in the middle of nowhere to end the world as we knew it.
ESCAPE–Tanvi Berwah (⭐️⭐️⭐️⭐️)
Another chilling addition to this anthology! Simultaneously a story of family ties (and how easily they might be broken) and a spooky venture into the paranormal. Nothing like a family heirloom that scratches and bites anyone who tries to pry it open to snag your attention.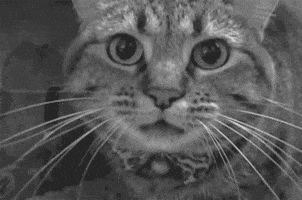 PAN DULCE–Flor Salcedo (⭐️⭐️⭐️)
Though it was difficult for me to connect with most of the characters, this was a powerful piece of #OwnVoices historical fiction, tying in themes of growing older and the veneer of childhood slipping away.
SOLACE–Nora Elghazzawi (⭐️⭐️⭐️.75, rounded up to ⭐️⭐️⭐️⭐️)
A beautiful, poignant, and at times poetic coming-of-age tale about finding new love and finding your place in the world. Just as lush as the plants that grow in Laila's garden, without a doubt.
PRINCESS–Maya Prasad (⭐️⭐️⭐️)
Though it was entertaining and posed some interesting questions about the role of AI in our lives, I think this may have been my least favorite story in the collection. The pacing jumped around far too much for my liking, but the world-building made for a pretty setting.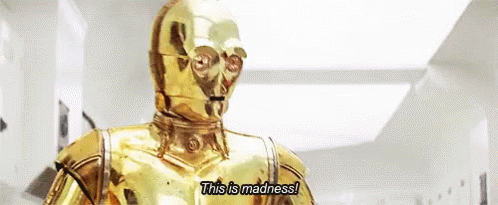 FOOLS–Gina Chen (⭐️⭐️⭐️⭐️.25)
A lush fairytale of a short story. There were touches of everything from ancient mythology, modern fantasy, and even an X-Men sort of vibe that made it a truly unique tale, filled with themes of family and beautiful imagery.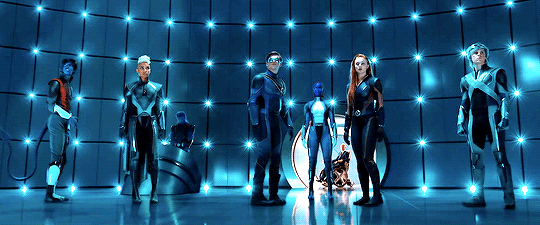 MONSTERS–Adriana Marachlian (⭐️⭐️⭐️⭐️)
With this short story, Marachlian weaves a beautiful metaphor for the feeling of being an outsider. All at once an #OwnVoices story of the struggles of immigration and the desire to fit in and a poignant, paranormal tale.
BREAK–Sophie Meridien (⭐️⭐️⭐️.5)
Absolutely adorable! A mix of a diverse, classic rom-com and a bit of magical realism–and a dash of baking on the side.
RESILIENT–Mayra Cuevas (⭐️⭐️⭐️.5)
Bleak and desolate, but, as the title implies, a heartbreaking tale of resilience and sisterhood. Cuevas' writing did a wonderful job of making the situation seem exactly as gloomy and hopeless as it was meant to be. A downer, to be sure, but well-written all the same.
BELLY–Desiree S. Evans (⭐️⭐️⭐️.5)
A striking, #OwnVoices tale that tackles a myriad of tough subject, from sexual harassment to the loss of family, and the resulting traumas that come along with it. I loved the slight magical realism aspect, especially with Jaima's connection to the river.
All in all, there wasn't a bad story in this collection! With that and the writing/editing advice added in, I'd give it a solid 4 stars.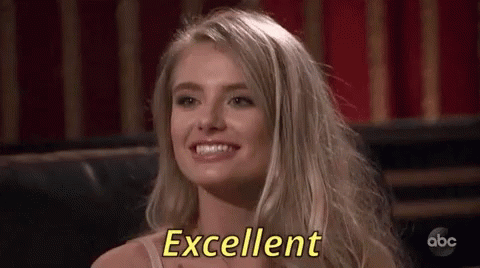 Release date: October 20, 2020
Today's song:
I listened to At the Party with my Brown Friends the other day, and for the most part, it was a great album!
That's it for this eARC review! Have a wonderful rest of your day, and take care of yourselves!