Happy Tuesday, bibliophiles!
As most of you probably know, I've been following the Black Witch Chronicles (and loving them) since late May, after a friend's recommendation. I saw that The Shadow Wand came out this June, and immediately put it on hold at the library after finishing book 2. Luckily, it came a LOT sooner than I expected, and I got to read it recently! But after reading it and letting it stew for about a week and a half…I have some major Thoughts. So this is likely going to be more of a rambling than a review. You have been warned.
ALSO! This review may contain spoilers for books 1 and 2, The Black Witch and The Iron Flower, so tread lightly if you haven't read them and intend to!
Enjoy this week's review!
The Shadow Wand (The Black Witch Chronicles, #3)–Laurie Forest
Elloren Gardner harbors a secret that could change her world forever.
She is the Black Witch of prophecy, destined to save her world of Erthia and bring glory to the Gardnerians. But under the tyrannical rule of High Priest Vogel, the truth about her is best kept hidden. Separated from Yvan, she must learn to hone her power before Vogel and his allies discover her identity. Joining forces with Lukas, the Commandor of the Mage forces and the boy she was unwillingly wandfasted to, she must control her powers and gather her allies before it's too late.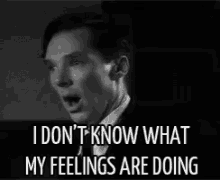 Remember how I said in my review of The Iron Flower that book 2 didn't fall into the trap of middle-book-slump? I seem to have forgotten then that the series is slated to be a series of five books, making The Shadow Wand the middle book.
And I hate to say it, but there's some serious disappointing middle book syndrome going on here.
From the start, I feel like at least 100-150 pages could have been cut out (for clarification, The Shadow Wand clocks in at 554 pages). The first portion of the book jumps between the POVs of several, completely new characters; they show up later, and those chapters gave a little bit of backstory for them, but I don't think entire chapters were needed to explain their backgrounds. We also get to check in on a few favorites from the previous books, including Tierney and Wynter. I liked seeing where Wynter was (because I still have a major soft spot for her, and she deserves so much better), but I…don't know if it contributed to the story much at all. At least they're…okay? Maybe? Sort of?
And…Forest is deeeeefinitely toying with our feelings here. The love triangle between Elloren, Lukas, and Yvan is expanded upon, but in…an interesting way. And by "interesting," I mean "entertaining the notion that one party may or may not be dead." We don't see any of Yvan for the entire book, and the romantic aspects are primarily focused on Lukas. While that created an interesting dynamic between Elloren and Lukas, I feel like there could have been a bit of tension if Yvan had shown up once or twice.
For much of the book, it felt like the classic YA middle book where the Chosen One heroine (oh hey, look, another trope that this series fell into! Whoopee!) has to harness her abilities and build her army. There was quite a lot of the book that felt like a training montage, which, while I enjoy a good one every once in a while, was stretched out too long. The Shadow Wand needed a bit more tension and plot for me.
But for all that, that's not to say that this book wasn't entertaining. Even though we don't see much of the wide and varied cast of the first two novels, I still love being back with Elloren and the gang. As always, Forest is a master at lush writing and worldbuilding, which shone through once more in this installment. And plus, who isn't up for some good ol' magic and dragons? I mean, COME ON. DRAGONS!
Aaaaaaaand of course, it built up to one of those "it looks like everybody's dead, but chances are they'll all be alive and well by book 4" endings. AND NOW WE HAVE TO WAIT A YEAR TO SEE HOW IT'S RESOLVED. HOW DARE LAURIE FOREST PLAY WITH OUR FEELINGS IN SUCH A WAY…
Overall, The Shadow Wand was definitely a lower point for the series as of now, but it was still a (mostly) fun read. 3.5 stars!
The Shadow Wand is the third book in Forest's Black Witch Chronicles, preceded by The Black Witch (book 1) and The Iron Flower (book 2) and succeeded by the forthcoming The Demon Tide (2021) and The Battle for Erthia (pub. date TBD). Additionally, there are two novellas set in the same universe, Wandfasted and Light Mage.
Aaaaaaand, now I have to wait a year to find out what happens…[angry screeching]
Today's song:
That's it for this week's Book Review Tuesday! Have a wonderful rest of your day, and take care of yourselves!