Happy Sunday, bibliophiles! I hope you've all had a lovely week.
You ever just get so consumed with the fact that it's your birthday week that you forget that it's the last week of summer? Whoops…
At least that last week of summer was lovely for me. I had a wonderful birthday, and I'm starting to get back on my feet as far as writing goes. I'm nearing the climax, and I FINALLY feel as though I have some sense of direction. (Key word here is "some.") I can owe part of that sense to something new–Amie Kaufman's new podcast! For all you writers and aspiring writers out there, Amie Kaufman On Writing is a super helpful resource. There's only two episodes out as of now, but it's weekly, if I remember correctly.
I've had a hit-or-miss sort of reading week–I've had a lot of bright spots, but Cinderella is Dead turned out to be a major disappointment, so that was a travesty. At least there were several books that made up for it. I also got some comics and a gift card for my favorite bookstore, so there's bound to be lots of interesting books next week…
Also, just so everybody knows, since school starts tomorrow for me, I won't be able to post as frequently. Luckily, I get off school earlier on every day but Friday, so I'll at least be able to get to my usual Goodreads Monday/Book Review Tuesday/Top 5 Saturday.
WHAT I READ THIS WEEK:
The War That Saved My Life–Kimberly Brubaker Bradley (⭐️⭐️⭐️⭐️)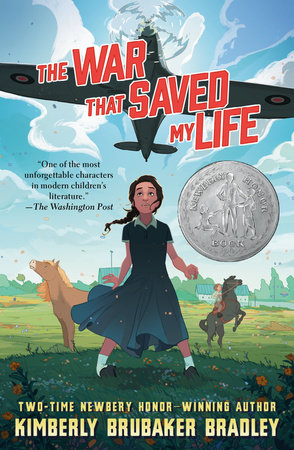 Cinderella is Dead–Kalynn Bayron (⭐️⭐️.5)
The Umbrella Academy, vol. 3: Hotel Oblivion–Gerard Way and Gabriel Bá (⭐️⭐️⭐️⭐️)
Spinning–Tillie Walden (⭐️⭐️⭐️⭐️.5)
The Weight of the Stars–K. Ancrum (⭐️⭐️⭐️.5)
POSTS AND SUCH:
SONGS:
CURRENTLY READING/TO READ NEXT WEEK:
An Unkindness of Ghosts–Rivers Solomon
Magnificent Ms. Marvel, vol. 2: Stormranger–Saladin Ahmed and Minkyu Jung
Michigan vs. The Boys–Carrie S. Allen
Fire With Fire–Destiny Soria (eARC)
Mary: The Adventures of Mary Shelley's Great-Great-Great-Great-Great Granddaughter–Brea Grant and Yishan Li (eARC)
Jelly–Clare Rees (eARC)
Today's song:
That's it for this week in blogging! Have a wonderful rest of your day, and take care of yourselves!