Happy Monday, bibliophiles!
First off, thank you all so much for 250+ followers! I really appreciate all the love. 🙂 And I just realized that it's been a little over a year since I started doing Goodreads Monday…WHOA…
Goodreads Monday is a weekly meme created by Lauren's Page Turners. All you have to do to participate is pick a book from your Goodreads TBR, and explain why you want to read it.
I put this one on my TBR at the very beginning of the year, and it sounds like a fantasy novel that is not to be missed! We'll see…
Let's begin, shall we?
GOODREADS MONDAY (9/14/20)–A SONG OF WRAITHS AND RUIN by Roseanne A. Brown
For Malik, the Solstasia festival is a chance to escape his war-stricken home and start a new life with his sisters in the prosperous desert city of Ziran. But when a vengeful spirit abducts Malik's younger sister, Nadia, as payment into the city, Malik strikes a fatal deal—kill Karina, Crown Princess of Ziran, for Nadia's freedom.
But Karina has deadly aspirations of her own. Her mother, the Sultana, has been assassinated; her court threatens mutiny; and Solstasia looms like a knife over her neck. Grief-stricken, Karina decides to resurrect her mother through ancient magic . . . requiring the beating heart of a king. And she knows just how to obtain one: by offering her hand in marriage to the victor of the Solstasia competition.
When Malik rigs his way into the contest, they are set on a course to destroy each other. But as attraction flares between them and ancient evils stir, will they be able to see their tasks to the death?
The first in an fantasy duology inspired by West African folklore in which a grieving crown princess and a desperate refugee find themselves on a collision course to murder each other despite their growing attraction.
So why do I want to read this?
…[ahem] Not gonna lie here, most of what drew me into A Song of Wraiths and Ruin was that GORGEOUS cover. I saw an EpicReads video where they went behind the scenes of the cover shoot, and there was so much attention to detail in every possible aspect.
Now, onto the actual content of the book, right?
Even though we've fallen into the trap of another YA x of y and z title, A Song of Wraiths and Ruin sounds like a fascinating fantasy! I love the kind of plots where we have two or more characters in different positions, and the book follows how their individual journeys merge together into a collective story. And it sounds like there's some enemies-to-lovers romance as well–it's an easy trope to screw up, but when it's done well, it's my favorite romantic trope. Plus, with such a prevalence of fantasies that draw from Western/European mythos, it's great to see more African (West African, in this case)-inspired fantasies on the market!
Overall–I'm hoping that the book itself is just as compelling as the cover is.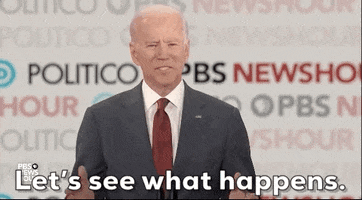 Today's song:
That's it for this week's Goodreads Monday! Have a wonderful rest of your day, and take care of yourselves!