Happy Sunday, bibliophiles! I hope this week has treated you and your loved ones well.
Online school isn't terribly fun, but being able to see your cats curled up on the couch next to you just makes it *puts fingers close together* that much better.
This week's been okay. Our school started the hybrid/100% online schedule (I'm in the latter), and I'm slowly starting to get used to it. I've had a good week as far as reading goes; with the exception of Four Dead Queens, I've liked all of my library books so far! I have a bunch more on hold as well, so I'll get to pick those up later in the week. And speaking of the library, I went to my first day back volunteering this week! It's so wonderful to be back.
Other than that, I've steadily been watching more Raised by Wolves with my family, working away at my new Radiohead puzzle, and doing a lot more drawing and writing. I'm right in the middle of the climax of my paranormal WIP, and the slump seems to be fading away. I guess soundtracking your emotional tension with Nine Inch Nails just does that.
WHAT I READ THIS WEEK:
Four Dead Queens–Astrid Scholte (⭐️⭐️)
The Black Kids–Christina Hammonds Reed (⭐️⭐️⭐️⭐️)
The Good Neighbors, vol. 1: Kin–Holly Black and Ted Naifeh (⭐️⭐️⭐️.75, rounded up to ⭐️⭐️⭐️⭐️)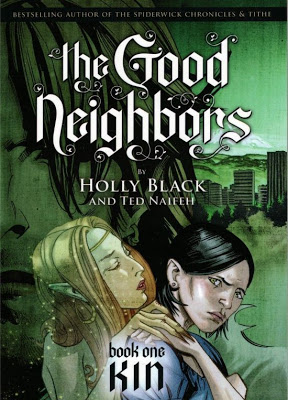 The Infinite Noise (The Bright Sessions, #1)–Lauren Shippen (⭐️⭐️⭐️⭐️)
Raybearer–Jordan Ifueko (⭐️⭐️⭐️⭐️)
POSTS AND SUCH:
SONGS:
CURRENTLY READING/TO READ NEXT WEEK:
The Spaceship Next Door–Gene Doucette
Dune–Frank Herbert
Today's song:
[looks up this song and sees the new Dune trailer pop up as the third result] "This…does put a smile on my face…"
That's it for this week in blogging! Have a wonderful rest of your day, and take care of yourselves!