Happy Tuesday, bibliophiles! I blatantly refuse to believe that we're actually halfway through September…nope…
Sorry that this review's coming a little later than you all are probably used to; I had a ton of homework to do this afternoon, but I've got it all done for today, so here I am now! Better late than never, I suppose.
I've been following and loving Sally Green's Smoke Thieves trilogy for about a year, gobbling up books 1 and 2 in weeks flat. It's one of the most immersive, detailed, and gripping fantasies that I've ever read, and now that I've read book 3, I can say it's true for all three books. The Burning Kingdoms came out just under a month ago (August 25), and I was able to snag it a few days after its release when I promptly blew the contents of my bookstore gift card. In short? The Burning Kingdoms was a perfect end to a near perfect series.
WARNING: This review likely contains spoilers for books 1 and 2, The Smoke Thieves and The Demon World, so I suggest you tread lightly if you intend to read them and haven't yet!
Click here for my review of book 1!
Click here for my review of book 2!
Enjoy this week's review!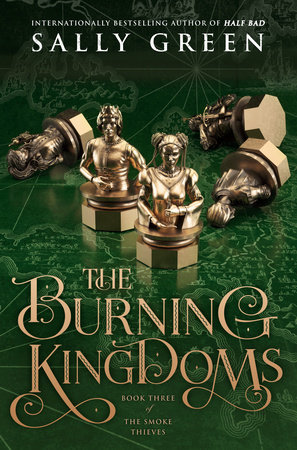 The Burning Kingdoms (The Smoke Thieves, #3)–Sally Green
Catherine, Tash, Ambrose, Edyon, and March dedicated their lives to halt the impending war in its tracks. But despite their efforts, war has come, and it could cost them their lives–and the lives of their nations.
King Aloysius has unleashed his invincible boy army, powered by demon smoke, across all who dare cross his path. There, March finds an opportunity to reunite with Edyon, his beloved, after a betrayal saw them torn apart and him banished. Edyon grapples with his newfound power as the heir to the throne of Calidonia, and Tash must find her way out of the demon world.
Meanwhile, Catherine must grapple with the fate of her country and her secret addiction, while Ambrose is determined to win back her heart at all costs. Their paths will collide in order to avert this great war–but will they make it out alive?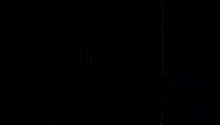 Admit it: everybody–yes, everybody–who has ever dyed their hair has done the exact same thing as Geratan–dye it, put on a hat, and then dramatically rip it off in front of everybody. The only proper way to reveal your new hair color, if you ask me.
All of my fellow book bloggers and readers know the feeling that comes along with finishing the final book in a series. It's like reuniting with an old friend, only to have them leave you. No matter what, though, their memory will live on in you forever.
That's the feeling that finishing a great series gives you, and certainly the one that The Burning Kingdoms gave me. This entire series is criminally underrated, a true force to be reckoned with in the world of YA fantasy, and I'm delighted to say that book 3 is no exception!
The Burning Kingdoms is definitely one of those books where you're just being dragged along with the character's bad decisions–five POVs, five times the grave mistakes! (Quite a lot of "March, no–" "MARCH YES" going on). However, it isn't to the point where you're internally groaning in frustration, because it propels quite a lot of action, and provides for character development in all five.
As always, I loved seeing how the relationships between the characters developed. March is still my favorite of the bunch, but I had such a blast getting back into all five of their heads and exploring their internal conflicts. Green does such a masterful job of writing both authentic characters, but genuine development for them as well.
The immersive and detailed worldbuilding and politics were as sharp as ever, making for a novel that I could imagine nearly every detail of. There's plenty of action and drama to spare, and I enjoyed every page. The Burning Kingdoms is a finale that truly has something for everyone–and delivers on every possible aspect.
All in all, a beautiful end to an underrated and immersive fantasy. 4.5 stars!
The Burning Kingdoms is the final book in Sally Green's Smoke Thieves trilogy, preceded by The Smoke Thieves (book 1) and The Demon World (book 2).
Today (September 15) is also the start of National Latinx Heritage Month, so sometime this week, I'll also be posting a list of Latinx YA reads to celebrate. Stay tuned! 🙂
Today's song:
Brain: oh, so math is boring you?
Me: yep, you got that right
Brain: so why don't I get this REALLY DEPRESSING song stuck in your head–
Me: WAIT NO
That's it for this week's Book Review Tuesday! Have a wonderful rest of your day, and take care of yourselves!