Happy Wednesday, bibliophiles!
As some of you may have known, National Latinx Heritage Month started yesterday (September 15th), and ends on October 15th. So for the occasion, I figured that I would compile a list of some YA books of all genres! (All of the books listed are #OwnVoices in that respect.) As someone who's half Latinx, this month is definitely close to my heart, and I always love seeing latinx characters on the YA scene.
Let's get to it, shall we?
THE BOOKISH MUTANT'S YA READS FOR NATIONAL LATINX HERITAGE MONTH
GENRE: Poetry/novels in verse, contemporary fiction, romance
MY RATING: ⭐️⭐️⭐️⭐️
This one was recommended to me by a friend, and it's easily one of the best–if not the best, period–novels in verse that I've ever read. I know it's gotten quite a lot of hype in the past few years, but I can say with certainty that it deserves it all.
Aristotle and Dante Discover the Secrets of the Universe, Benjamin Alire Sáenz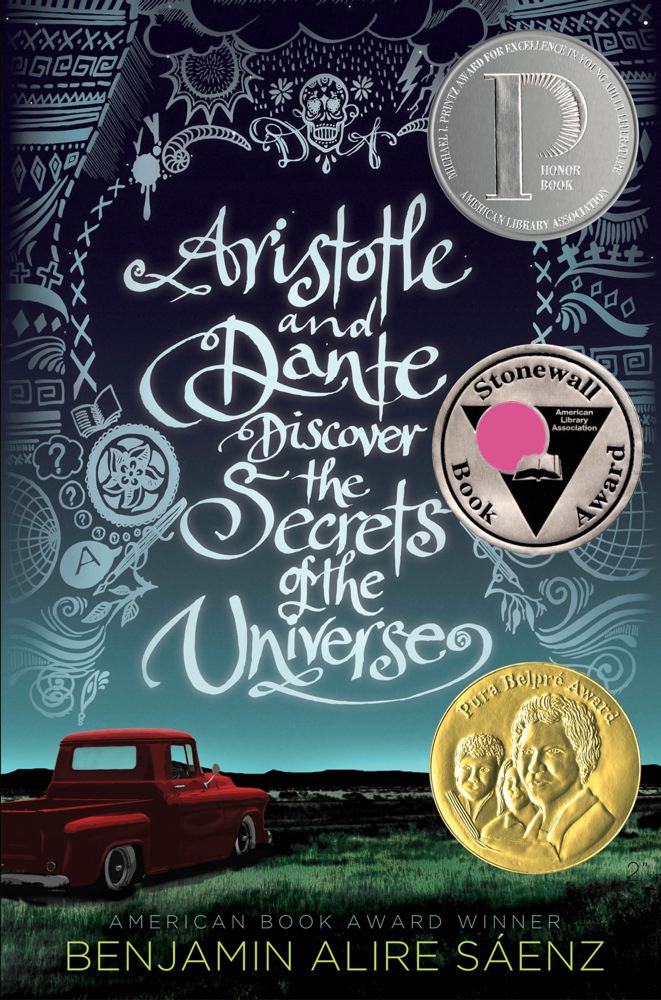 GENRE: Contemporary fiction, LGBTQ+, romance, coming-of-age
MY RATING: ⭐️⭐️⭐️
It's been years since I've read this one, but it's such an important novel–not just in the Latinx representation, but in the LGBTQ+ representation as well!
Nocturna (A Forgery of Magic, #1), Maya Motayne
GENRE: High fantasy
MY RATING: ⭐️⭐️⭐️
Although I wasn't as big a fan of this one as some of the others on this list, I loved the Latinx inspired world/magic system! One part that stood out to me was the fact that all the spells were Spanish verbs, which…okay, not gonna lie, took some of the surprise away from what the characters were about to do when I understood the words, but it's an interesting aspect. And you can't deny how gorgeous that cover is…
When the Moon Was Ours, Anna-Marie McLemore
GENRE: Fantasy, fiction, magical realism, LGBTQ+
MY RATING: ⭐️⭐️⭐️⭐️.5
I swear, Anna-Maria McLemore can do no wrong. Her prose is so beautiful, and it's wonderfully diverse as well. There isn't a book by her that I wouldn't recommend, though I haven't read Dark and Deepest Red or The Weight of Feathers yet…
GENRE: Urban fantasy, fiction, LGBTQ+, paranormal, romance
MY RATING: ⭐️⭐️⭐️.5
I recently received this one as an eARC, and I don't regret it! Both of the main characters are mixed race (half Latinx/half white), and Dani is bisexual! It's the first time in a bit that representation in a book got me THAT excited. Plus, there's the general fantasy fun of butt-kicking girls teaming up with butt-kicking dragons.
With the Fire on High, Elizabeth Acevedo
GENRE: Contemporary fiction, realistic fiction, romance
MY RATING: ⭐️⭐️⭐️⭐️
Another powerful tale from Elizabeth Acevedo, another gorgeous cover! This book is not only guaranteed to tug at your heartstrings, but guaranteed to make you REALLY hungry.
They Both Die at the End, Adam Silvera
GENRE: Contemporary fiction, science fiction, LGBTQ+, romance
MY RATING: ⭐️⭐️⭐️.5
Absolutely worth a read, but it's one of those books that you have to be in a good, stable mood to read. I mean, they tell you exactly what's going to happen, but it's no less rough…[sniffles]
Wild Beauty, Anna-Marie McLemore
GENRE: Fantasy, magical realism, LGBTQ+, fiction, romance
MY RATING: ⭐️⭐️⭐️⭐️.5
This was my first exposure to McLemore, and it's left a lasting impression on me to this day. It's the kind of prose that makes you smell flowers and grass and want to dance through fields of colorful wildflowers.
TELL ME WHAT YOU THINK! Have you read any of these novels? What did you think? Are there any other great books by Latinx authors that you recommend? (Everybody's putting Cemetery Boys on their lists…I still haven't gotten around to reading it, but I have it on hold at the library…)
Another announcement before I go–guess what else started yesterday? Bisexual visibility week! Bi visibility day is September 23rd, so I'll be compiling another list, this time for books with bisexual protagonists and authors. Stay tuned!
Today's song:
That's it for this post! Have a wonderful rest of your day, and take care of yourselves!