Happy Friday, bibliophiles! Would you look at that…this post isn't a Goodreads Monday or a Book Review Tuesday…shocking…
Anyway, I thought I'd make a special post today because here in the U.S., Latinx Heritage Month started on September 15! I'm half Latina myself, and celebrating this part of my heritage in the form of literature has been something I've loved to do more recently. Representation matters, and there's nothing like the giddy feeling of seeing part of yourself represented in a book. I did a post like this last year, but I decided to do another one this year to showcase some of the fantastic Latinx books I've read lately.
If you want to check out my post from last year, click here!
Let's begin, shall we?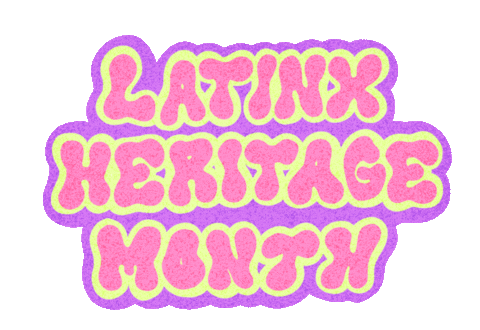 THE BOOKISH MUTANT'S YA BOOKS FOR LATINX HERITAGE MONTH – 2021 EDITION
Blanca & Roja, Anna-Marie McLemore
GENRES: Retellings, fantasy, magical realism, LGBTQ+
MY RATING: ⭐️⭐️⭐️⭐️
At this point, I'm convinced that Anna-Marie McLemore is the once and future master of magical realism. Their writing never disappoints, always luscious, immersive, and blooming with flowers. Blanca & Roja was no exception!
Blazewrath Games, Amparo Ortiz
GENRES: Fantasy, urban fantasy, LGBTQ+
MY RATING: ⭐️⭐️⭐️
If your favorite part of the Harry Potter series was the Triwizard Tournament and all the dragons, then you HAVE to pick this one up! Perfect for readers who love competition-centered books. Plus, dragons. Need I say more?
Sanctuary, Paola Mendoza & Abby Sher
GENRE: Dystopia, fiction
MY RATING: ⭐️⭐️⭐️⭐️
This one's a gut-wrencher, but it should be required reading. Just like Internment, it shows an all-too plausible world where xenophobia and hatred runs even more rampant than today.
GENRES: Paranormal fantasy, romance, LGBTQ+
MY RATING: ⭐️⭐️⭐️.5
I didn't like this one quite as much as everybody else seemed to, but it was still a fun read! LGBTQ+ Latinx rep is always super important, and it's refreshing to see some of the rep in this novel. Plus, one of the few YA books I've read with Colombian-American rep!!
Clap When You Land, Elizabeth Acevedo
GENRES: Novels in verse/poetry, fiction, LGBTQ+, contemporary
MY RATING: ⭐️⭐️⭐️⭐️
At this point, Elizabeth Acevedo can do no wrong. Clap When You Land is just as much of a force of nature as her other novels, and her writing never fails to stir all kinds of emotions up in me.
Sia Martinez and the Moonlit Beginning of Everything, Raquel Vasquez Gilliland
GENRES: Fiction, contemporary, magical realism, science fiction
MY RATING: ⭐️⭐️⭐️⭐️⭐️
This was an unexpected 5-star read for me! A textbook example of what a good genre-bending novel should be; the sci-fi, realistic, and fantasy elements blended together seamlessly for an unforgettable book.
All These Monsters, Amy Tintera
GENRES: Dystopia, paranormal fantasy, science fiction, romance
MY RATING: ⭐️⭐️⭐️⭐️
If finishing the B.P.R.D. comics left an empty space in your heart, what are you doing? PICK UP THIS BOOK! All These Monsters satisfied all of my paranormal needs, and it also has a half white, half Latina protagonist! Seeing characters like me represented always fills my heart with joy.
The Weight of Feathers, Anna-Marie McLemore
GENRES: Magical realism, retellings, fiction, romance
MY RATING: ⭐️⭐️⭐️⭐️
Beginning and ending with an Anna-Marie McLemore novel because a) they never disappoint, and b) people need to read their books more! Their debut novel is no exception.
TELL ME WHAT YOU THINK! What are your favorite YA books by Latinx authors? Any recommendations for me? Tell me in the comments!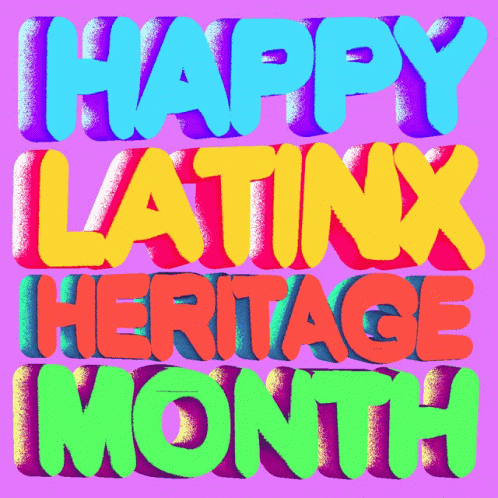 Today's song:
That's it for this post! Have a wonderful rest of your day, and take care of yourselves!