Happy Tuesday, bibliophiles!
Yeah, everybody has a different definition of happiness, but can we really deny the universal giddy joy of finding out that your preorder has reached the shipping department? SKYHUNTER WILL BE IN MY HANDS VERY, VERY SOON…[incoherent screaming]
Anyway, I put this on my TBR at the beginning of this year, but remembered it from Amie Kaufman's recommendation of it in an episode of Amie Kaufman on Writing. Since it was available on the Kindle library, I decided to check it out, and I am SO glad I did! I didn't think that anything would ever fill up the B.P.R.D.–shaped hole in my heart, but All These Monsters very nearly did it.
Enjoy this week's review!
All These Monsters–Amy Tintera
For nearly a decade, the Earth that Clara knows has been decimated by the Scrabs, burrowing monsters that have popped up in cities all over the world and prey on any humans that stumble into their paths.
Clara feels confined in her home, considering dropping out of high school and trapped by her abusive father and absent mother. But when an opportunity to join an international scrab-fighting task force arises, she sees it as exactly the kind of escape she needs. Leaving her home behind, she joins the fight, but soon realizes that fighting monsters is more deadly–and lifechanging–than she ever imagined.
After B.P.R.D. came to a close last year, I thought that there wouldn't be anything that could ever measure up to it. I didn't even go into All These Monsters thinking that the two were all that similar, but somehow, this novel partially filled up the B.P.R.D.-shaped hole in my heart–and seeing how close those comics are to my heart, that's seriously high praise coming from me.
First off, All These Monsters has some great representation–our protagonist Clara is half white, half Latinx [INTENSE HAPPY NOISES], and we have Black, Asian American, and Indian-American side characters. I loved Clara, and the team dynamic Tintera creates with her, Patrick, Edan, and all the rest is lovely! Those of you who have been following my reviews for a bit know that I'll take found family any time of day, and All These Monsters portrayed it wonderfully.
And monsters. MONSTERS! I loved the scrabs–they gave me major Hell on Earth vibes, and I had so much fun going along for the ride with Clara and the rest of the gang. Not only does Tintera give us baseline physical descriptions of the scrabs, she goes in-depth to explore the international/political implications of them laying waste to the world. It's certainly a lived-in kind of setting, so…come for the monsters, stay for the worldbuilding.
Beyond that, All These Monsters isn't just about misfits fighting monsters–it's a very raw exploration of abuse and toxic relationships. I'll be clear–it's not an easy read, but Tintera handles all of these tough topics with grace and aplomb, making you sympathize with some of the characters and hate some of the others with an appropriately fiery passion.
All in all, a dystopian sci-fi that delivers in both diversity and good old fashioned monster fighting. 4 stars!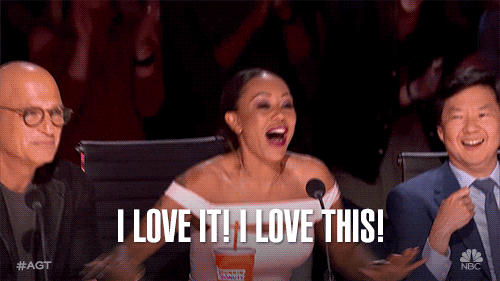 All These Monsters is the first in the Monsters duology, concluding with the forthcoming All These Warriors, which is scheduled to come out in July 2021. (I got an eARC of it and read it over the weekend, so expect that review soon!). Tintera is also the author of the Ruined trilogy (Ruined, Avenged, and Allied) and the Reboot series (Reboot and Rebel).
Today's song:
That's it for this week's Book Review Tuesday! Have a wonderful rest of your day, and take care of yourselves!