Happy Friday, bibliophiles!
I haven't done a TBR clean-out session since August, so now that I have some extra time on my hands, I figured that I'd clear off the cobwebs. I picked one of the older shelves on my TBR (somehow, it's from early 2019, and it's 16/72 shelves), so we'll see how it all goes down…
The Rules
1. Go to your Goodreads To-Read shelf
2. Order on ascending date added.
3. Take the first 5 (or 10 if you're feeling adventurous) books.
4. Read the synopsis of the books.
5. Time to Decide: keep it or should it go
Let's begin, shall we?
The pirate crew of the Lady Luck lives by many rules, but chief among them is this: they do not allow men on board.

That's a rule that quartermaster Grace Porter is willing to break when a shipwrecked young nobleman offers her information of an omniscient map, stolen from his warship by an enemy vessel. Until now, the map was only the stuff of legend… but with its help, Grace may finally be able to hunt down the Mordgris, the sea monsters who stole her mother away from her.

Unfortunately, some members of her crew have other plans…

To find the map and face the Mordgris, Grace will have to confront her past, put the Luck between warring nations, and uncover treachery aboard the ship. And ultimately, her revenge and the destruction of the Mordgris will come at a hefty price: the betrayal of her crew.

Grace promised them they wouldn't regret this.

She just isn't sure that she won't.
Hmm…I like most of the premise (because who would say no to an all-girl crew of pirates?), but I'm smelling an unfortunate romantic subplot between Grace and this…[ahem] "shipwrecked young nobleman…" Not that I'm against romantic subplots, per se, but this one seems shoehorned in to appease the teen audience.
VERDICT: LET GO
2. The Red Labyrinth, Meredith Tate
The massive labyrinth was built to protect Zadie Kalver's isolated desert town. Unfortunately, living in the maze's shadow makes her feel anything but safe. Even without its enchanted deathtraps and illusions, a mysterious killer named Dex lurks in its corridors, terrorizing anyone in his path.
But when Zadie's best friend vanishes into the labyrinth-and everyone mysteriously forgets he exists- completing the maze becomes her only hope of saving him. In desperation, Zadie bribes the only person who knows the safe path through-Dex-into forming a tenuous alliance.
Navigating a deadly garden, a lethal blood-filled hourglass, and other traps-with an untrustworthy murderer for her guide-Zadie's one wrong step from certain death. But with time running out before her friend (and secret crush) is lost forever, Zadie must reach the exit and find him. If Dex and the labyrinth don't kill her first.
Well, I sort of like the labyrinth aspect, but other than that, there isn't much about this one that seems different from a good 50% of the dystopian YA that's emerged from the last decade…
VERDICT: LET GO
3. The Candle and the Flame, Nafiza Azad
Fatima lives in the city of Noor, a thriving stop along the Silk Road. There the music of myriad languages fills the air, and people of all faiths weave their lives together. However, the city bears scars of its recent past, when the chaotic tribe of Shayateen djinn slaughtered its entire population — except for Fatima and two other humans. Now ruled by a new maharajah, Noor is protected from the Shayateen by the Ifrit, djinn of order and reason, and by their commander, Zulfikar.
But when one of the most potent of the Ifrit dies, Fatima is changed in ways she cannot fathom, ways that scare even those who love her. Oud in hand, Fatima is drawn into the intrigues of the maharajah and his sister, the affairs of Zulfikar and the djinn, and the dangers of a magical battlefield.
Nafiza Azad weaves an immersive tale of magic and the importance of names; fiercely independent women; and, perhaps most importantly, the work for harmony within a city of a thousand cultures and cadences.
Wait…Silk Road? [VERY RECENT AP WORLD FLASHBACKS INTENSIFY]
Most of the time, I don't readily reach for historical fiction, but The Candle in the Flame sounds like a fascinating blend of that and fantasy! Plus, that cover is gorgeous…
VERDICT: KEEP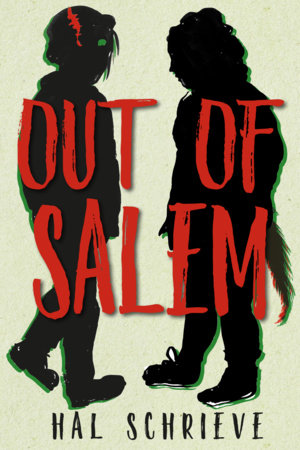 When genderqueer fourteen-year-old Z Chilworth wakes from death after a car crash that killed their parents and sisters, they have to adjust quickly to their new status as a zombie. Always a talented witch, Z can now barely perform magic and is rapidly decaying. Faced with rejection from their remaining family members and old friends, Z moves in with Mrs. Dunnigan, an elderly witch, and befriends Aysel, a loud would-be-goth classmate who is, like Z, a loner. As Z struggles to find a way to repair the broken magical seal holding their body together, Aysel fears that her classmates will discover her status as an unregistered werewolf. When a local psychiatrist is murdered in an apparent werewolf attack, the town of Salem, Oregon, becomes even more hostile to monsters, and Z and Aysel are driven together in an attempt to survive a place where most people wish that neither of them existed.
Ooh…zombies, witches, AND genderqueer representation? SIGN ME UP!
VERDICT: KEEP
In Kyrkarta, magic—known as maz—was once a freely available natural resource. Then an earthquake released a magical plague, killing thousands and opening the door for a greedy corporation to make maz a commodity that's tightly controlled—and, of course, outrageously expensive.
Which is why Diz and her three best friends run a highly lucrative, highly illegal maz siphoning gig on the side. Their next job is supposed to be their last heist ever.
But when their plan turns up a powerful new strain of maz that (literally) blows up in their faces, they're driven to unravel a conspiracy at the very center of the spellplague—and possibly save the world.
No pressure.
Okay, the main reason I put this one on my TBR was because of how good The Disasters was. But even with that aside, I LOVE the sound of this one–magical heists featuring a bunch of chaotic misfits? OF COURSE I want to read it! It has a lowish rating on Goodreads at the moment (3.55), but that's not stopping me. Plus, that cover…
VERDICT: KEEP
6. Pitch Dark, Courtney Alameda
Lost to time, Tuck Morgan and his crew have slept in stasis aboard the USS John Muir for centuries. Their ship harbors a chunk of Earth, which unbeknownst to them, is the last hope for the failing human race.
Laura Cruz is a shipraider searching the galaxy for the history that was scattered to the stars. Once her family locates the John Muir and its precious cargo, they are certain human civilization is saved.
When Tuck's and Laura's worlds collide―literally―the two teens must outwit their enemies, evade brutal monsters that kill with sound, and work together to save the John Muir . . . and the whole human race.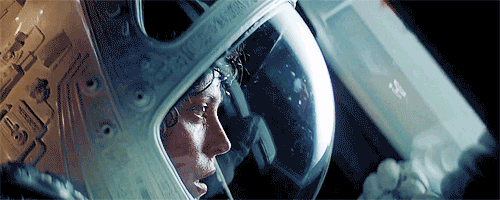 Aside from the fact that they basically stole the first part of the tagline from Alien, I'm totally on board with this kind of sci-fi thriller!
VERDICT: KEEP
Four girls. One unforgettable July.
Britta is the bubbly drama queen. She needs to get away—and a peaceful cabin in the woods sounds like the perfect escape.
Meredith is the overachiever. She's spent her entire life preparing for college, but at what cost? Now she's wondering if that's all there is.
Kate is the reluctant socialite. She's searching for a reason to begin again after fleeing her small Georgia town—and a shameful family secret.
Spider is the quiet intellectual. She's struggling with pain that has isolated her from her peers for much of her life.
When these four very different young women stay together for a month in the mountains, they discover that sometimes getting away from it all can only bring you back to who you really are.
Eh…I feel like I've seen similar stories several times, and this one just isn't grabbing me…
VERDICT: LET GO
8. The Bone Charmer, Breena Shields
In Saskia's world, bones are the source of all power. They tell the future, reveal the past, and expose secrets in the present. Each village has a designated seer who performs readings for the townsfolk, and in Midwood, the Bone Charmer is Saskia's mother.

On the day of her kenning—a special bone reading that determines the apprenticeships of all seventeen-year-olds—Saskia's worst fears come true. She receives an assignment to train as a Bone Charmer, like her mother, and even worse, a match-making reading that pairs her with Bram—a boy who has suspicious tattoos that hint of violence.

Saskia knows her mother saw multiple paths for her, yet chose one she knew Saskia wouldn't want. Their argument leads to a fracture in one of the bones. Broken bones are always bad luck, but this particular set of bones have been infused with extra magic, and so the break has devastating consequences—Saskia's future has split as well. Now she will live her two potential paths simultaneously. Only one future can survive. And Saskia's life is in danger in both.
In the abstract, deriving magic from bones sounds like an inventive idea–and if well-executed, it's a lot of fun. But it's been done several times before, and I can't seem to find where The Bone Charmer has its original twists on it…
VERDICT: LET GO
Ashton Hamid knows everything about gaming. His D&D battles are epic; the video game tournaments he organizes, multi-day tests of endurance with players around the world. Real life, however, is a different matter. So when he and his best friend—outspoken "A" student (and social outcast) Vale Shumway—head out on a camping trip to Waterton Lakes National Park with their Phys. Ed. class, Ash figures it'll be two days of bug bites, bad food, and inside jokes.

Instead, the two friends find themselves in a fight for survival.

An unexpected October snowstorm separates Ash and Vale from the rest of their class. By the time the teens realize they've missed the trail, they have wandered deep into the Canadian Rockies. Lost in the wilderness and hunted by deadly predators, their only hope is to work together. But with Vale's limited supplies and Ash's inexperience, can the best friends stay alive long enough to find their way back to civilization?
I think the only reason I picked this one up was because of the aro-ace rep (Vale). I don't read much survival fiction, but I feel like the characters would get on my nerves too. Meh.
VERDICT: LET GO
10. The Deepest Roots, Miranda Asebedo
Cottonwood Hollow, Kansas, is a strange place. For the past century, every girl has been born with a special talent, like the ability to Fix any object, Heal any wound, or Find what is missing.
Best friends Rome, Lux, and Mercy all have similar talents, but to them, their abilities often feel like a curse. Rome may be able to Fix anything she touches, but that won't help her mom pay rent or make it any easier to confide in Lux and Mercy about what's going on at home. And Rome isn't the only one. Lux has been hiding bigger, more dangerous secrets.
As Rome struggles to keep her friendships close, she discovers the truth about life in Cottonwood Hollow—that friends are stronger than curses, that trust is worth the risk, and sometimes, what you've been looking for has been under your feet the whole time.
Well…I like the cover, but I don't think the magical realism part of this is quite strong enough…it's just not compelling to me anymore.
VERDICT: LET GO
RESULTS:
KEPT: 4
LET GO: 6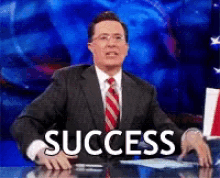 Cons? Same results as last time. Pros? Last time was my most successful TBR clean-out yet! I was able to weed out a lot of books, and I found some that I kept that I need to check out at the library soon. Good job, self!
Today's song:
Why yes, I HAVE been thinking about the new episode of Fargo all week, why do you ask?
That's it for this Down the TBR Hole! Have a wonderful rest of your day, and take care of yourselves!