Happy Thursday, bibliophiles, and for those of us celebrating, happy Thanksgiving! I'm extraordinarily thankful for all of you for your endless support, and I'm grateful that we've gotten through this year together.
I have *way too many* book tags that I've been tagged in/want to do piling up, but I figured that I'd go ahead and do this one because there's not much time left until it's winter. Thank you so much to Bertie @ Luminosity Library for tagging me! I'm not sure who created this tag, so if you know, please let me know, and I'll credit them!
Let's begin, shall we?
🍁FALL TIME, COZY TIME BOOK TAG🍁
CRUNCHING LEAVES: The world is full of color! Chose a book with red/orange/yellow on the cover.
I love all of the vibrant colors and patterns on the cover of Raybearer, and I'm glad to say that this fantasy did not disappoint!
COZY SWEATER: It's finally cool enough for warm and fuzzy clothing! What book gives you the warm fuzzies?
Pumpkinheads never fails to give me all the feel-good vibes whenever I'm feeling down. It's a perfect read for this time of year, too!
FALL STORM: The wind is howling and the rain is pounding. Choose a book that you would like to read on a stormy day.
The Bone Houses has no shortage of immaculate spooky vibes–perfect for reading when the light is low and the rain is pattering against the windows.
COOL, CRISP AIR: Makes you breathe freely–What's the coolest character you'd like to trade places with?
As much of a disappointment that the rest of this series turned out to be, I would LOVE to trade places with Irene from The Invisible Library. I can't think of a dream job that'd be better than hopping through strange dimensions to retrieve rare books.
HOT APPLE CIDER–Warm autumn drink–what under hyped book do you want to see become the next biggest, hottest thing?
It's so sad to see how little recognition The Pioneer gets in the world of YA sci-fi–for me, it's what sci-fi should be, at its core–inventive, thoughtful, timely, and riveting. If you haven't given this duology a try, I implore you to do so!
COATS, SCARVES, AND MITTENS: The weather has turned cold, and it's time to cover up! What's a book cover you don't like?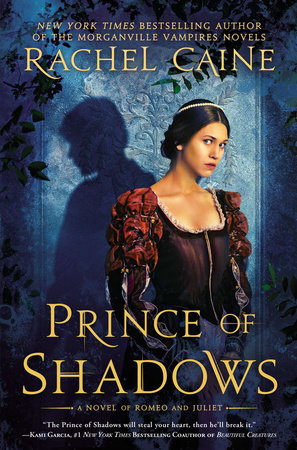 It kind of pains me to say this, since Prince of Shadows was decent and I miss Rachel Caine (😭), but I was kind of embarrassed reading this one out in public…
PUMPKIN SPICE: Time for some Starbucks! What's your favorite fall comfort food?
If we're talking Starbucks, I LOVE salted caramel mochas! They're just the perfect blend of chocolate and caramel…I could go on for days…
Other than that, I'd say anything that's on the Thanksgiving table–biscuits, cranberry sauce, pumpkin pie…man, I can't wait to eat tonight…
WARM, COZY BONFIRE: Spread the cozy warmth! Who do you tag?
I tag:
+ anyone who wants to participate! Don't feel obligated if I tagged you, but if you see this and want to join in, by all means!
Today's song (Thanksgiving edition, credit to my mom when we were cooking yesterday):
That's it for this fall book tag! Have a wonderful rest of your day, and take care of yourselves! Happy Thanksgiving, if you're celebrating!