Happy Wednesday, bibliophiles! I can't believe it's already almost Christmas…and even though the wind's been howling where I am, there's no shortage of good vibes in the house…
I was tagged by the wonderful Bertie @ Luminosity Library (thank you!), and the tag was created by the equally wonderful Erin @ Reading On A Star. I knew I had to do this tag sometime this winter, and it looks like today's the day!
Rules:
Thank the person who tagged you and link to their post.
Display the banner (copy and paste).
Link to the original creator: erin @ Reading On A Star !
Answer the questions!
Tag however many people as you want
Let's begin, shall we?
❄️BABY IT'S COLD OUTSIDE BOOK TAG❄️
SNOW DAY: What's your comfort book?
I'd have to say Heart of Iron for this one! It's been a little while since I've re-read this one, but I can always count on these space misfits and Ashley Poston's signature wit to cheer me up.
SNOW ANGELS: What's a book that you love so much that you would want to be buried with it? (A little morbid, but…)
Back at it again with the MISFIT SPACE OPERAAAAAAAA
Anyway, Aurora Rising is easily my favorite book; not only does it have a special place in my heart for the writing, the story, and the characters, but Auri taught me that you don't have to be brave to change the world. For that, I will always hold these books highly.
WARM SOCKS: What's a book that makes you feel warm inside?
(Hey, I'm wearing fuzzy socks today! 🧦)
I read Tweet Cute a few months back, and it was just what I needed at the time–cute romance, wonderful chemistry, and grilled cheese. Can't go wrong with grilled cheese.
HOT COCOA: What winter-themed novels have you previously read?
I suppose Ice Wolves works, right? Ulfar Academy has a pretty wintry atmosphere.
SLEDDING: What's a book with the best plot twists? Who's an author that always keeps you on your toes?
I read The Pioneer about a year and a half ago, on vacation in Canada (remember when vacations were a thing?); I specifically remember how blown away I was by THE PLOT TWIST RIGHT AT THE CLIFFHANGER…
UGLY SWEATERS: What's a book with the ugliest cover?
This was the cover of the edition of Nights at the Circus that I got from the library, and that art style just does not do it for me…
MOVIE MARATHON: What's the last book you binge read?
I recently finished Cemetery Boys in close to one sitting. Didn't quite live up to all the hype for me, but it was definitely a lot of fun. (Expect a review next week!)
LETTER TO SANTA: What's a book that's on your wishlist this year?
I put Among the Beasts and Briars, Fargo: This is a True Story, and The Conference of the Birds on my Christmas list this year!
I TAG:
and YOU! If you see this tag and want to participate, go ahead!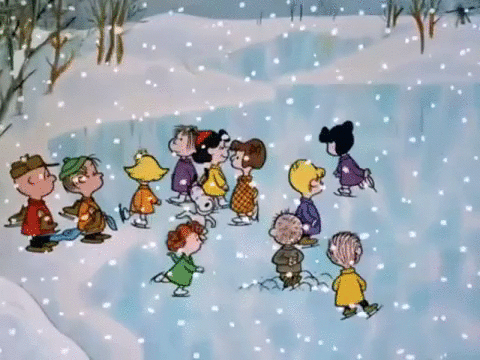 Today's song:
That's it for this wintry book tag! Have a wonderful rest of your day, and take care of yourselves!